Save to Browser Loses Info for joint rotations, comments & polygon groups

Diomede
Posts: 12,946
Aaaaaaaaaaaargh! None of my saved figures retained the ajusted joint rotations and none of the saved files have the comments I wrote.
I rigged my model with a Carrara bone skeleton. I adjusted the orientation of the bones in the fingers because they do not extend completely in the X axis. For example, the pinky extends slightly back in the Y axis. So, the joint rotation order for the pinky bones is XYZ because it is primarily in the X axis, but I used the "lock child constraint" function to allow me to rotate the joints in the fingers to align more closely with the mesh extending slightly in the Y direction. (see attached pic because I am probably not describing this well). I saved to the object browser after each finger with an updated number. When completed, I attached the skeleton in an animation group and weightmapped, saving with updated numbers as I progressed. For each save to the obj browser, I added comments describing the status of the file (joints adjusted?, weightmapped?, etc.)
The customized joint rotations are lost. When I start a new scene and drag my figure from the object browser, the joint rotations for the pinky, etc. are back at 90 degree angles. Furthermore, when I check the info for my files, none of the comments are saved. The information is lost for all files going back to version one. The attached pic does not show all versions because I have a separate folder for WIPs, but the information is lost there also.
Aaaaaaaaaargh.
EDIT: The skeleton attach and the weightmap information was saved - it is the custom joint rotations that were not saved.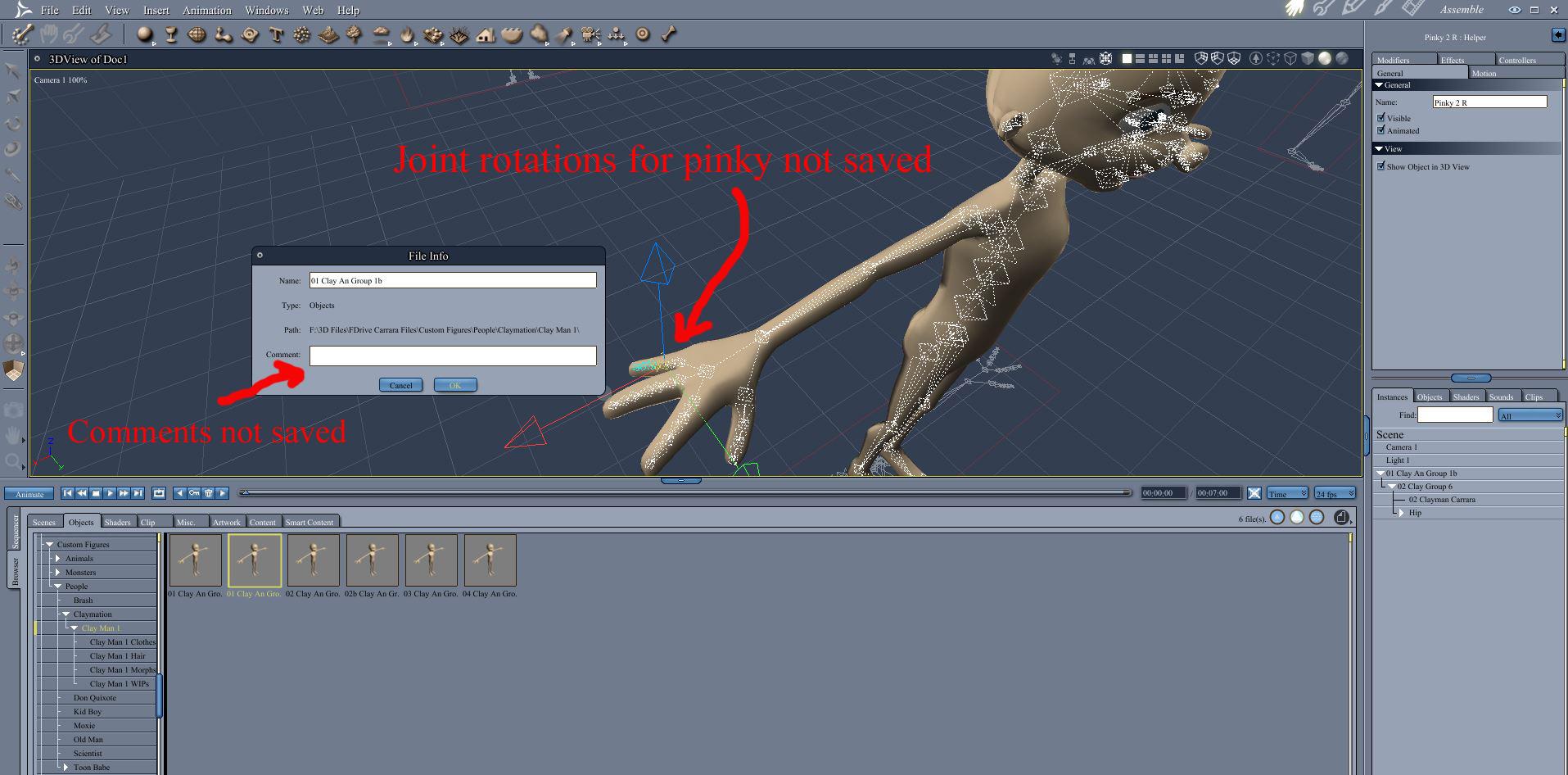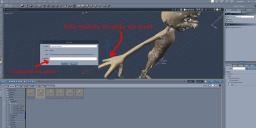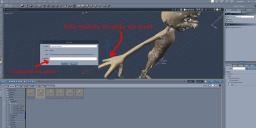 zz01b information lost during save to obj browser.jpg
Post edited by Diomede on