Carrara Challenge #40 NOIR WIP - A warm welcome to our PA sponsor, Fenric

UnifiedBrain
Posts: 3,402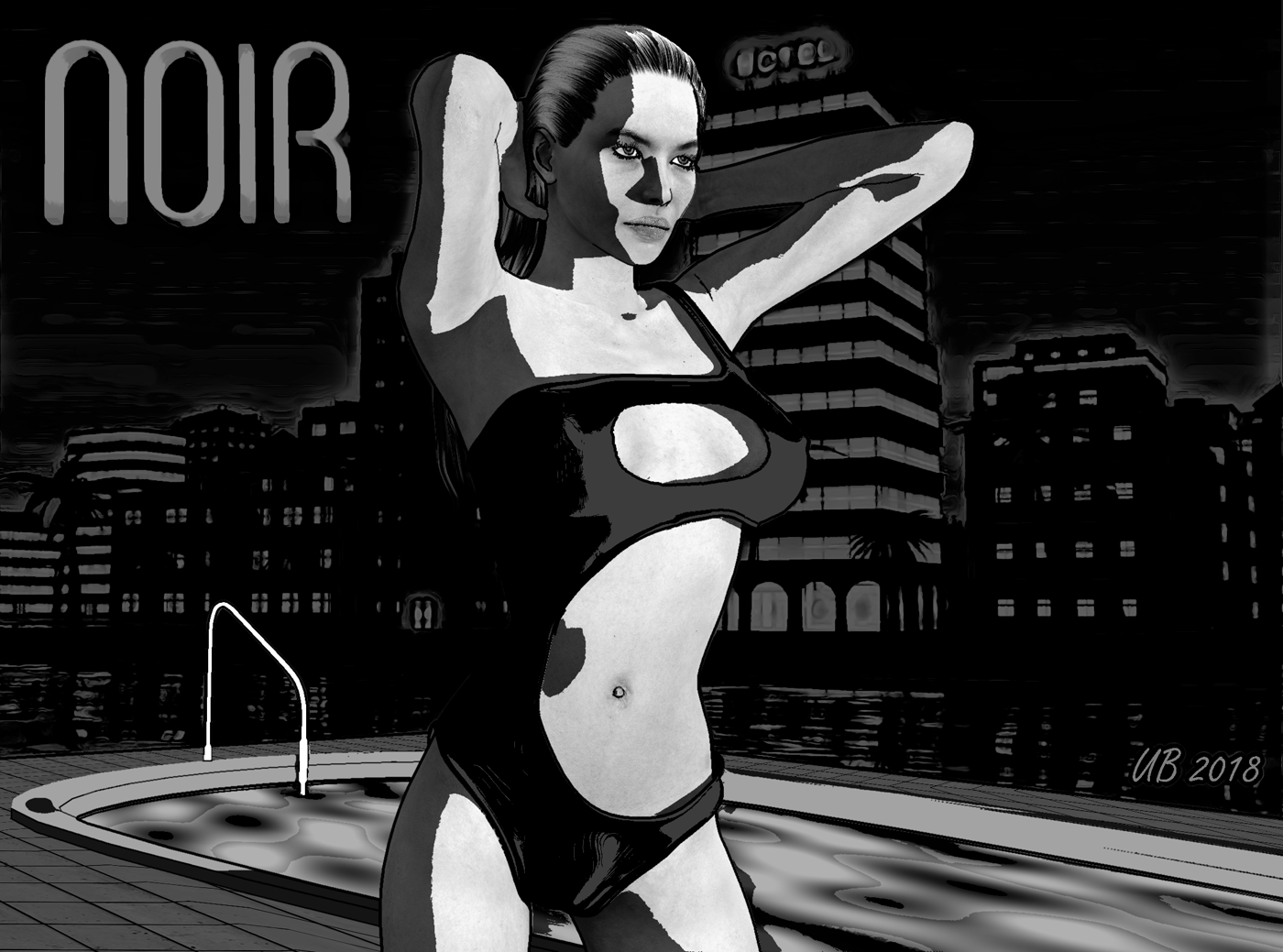 Welcome to the Noir Challenge! This month we get a little thuggish and explore the smoke-filled (originally B&W) vision of crime and corruption made famous by Hollywood in the 1940's and 50's. In this Challenge, you can choose from three different categories, and enter up to three renders.
Postwork is permitted. But this is a Carrara Challenge, so working as much as possible in Carrara is encouraged.
The Skinny
You can enter renders in three categories.
Category 1: Render a black & white image in the Noir style. The subject matter can be anything, from any time period, but the idea is to apply lighting, poses and props in a way that creates a "Noir mood." Such a mood is easier to grasp by actually seeing examples, so check out the post below. And keep reading, as some elements of the style are discussed in this post as well.
In this category, there is a specific Carrara function requirement. The image must include the use of a light gel. (Cripeman gel tutorial here) In the light gel drop down menu, the choices are Blinds, Formula, Gradient, or Map. These different light gel variations allow you to create venetian blinds or other interesting high contrast shadows which commonly give structure to a Noir image. A parallel in the traditional art world is the style is known as Chiaroscuro, which means "pictorial representation in terms of light and shade without regard to color."
Category 2: Create a classic Film Noir character portrait or pinup. Choices include the cynical Private Eye, the Detective, the Femme Fatale, the Crime Boss, the Gangster's Moll, the Goon, and so on. There is no specific Carrara function requirement; B&W and color are both OK.
Category 3: Make an homage to a famous Film Noir movie or hardboiled detective novel. This can include recreating a specific movie scene, a book or magazine cover, or a movie poster. Or, you can create an homage to the Noir/detective genre in general, and make up your own image.
There is no specific Carrara function requirement; B&W and color are both OK.
The Big Scheme
The term "Noir", which is French, has a variety of meanings. For this Challenge, it is connected to "Film Noir," which means "dark film." In 1946, a French film critic coined the term to describe the hardboiled Hollywood crime melodramas made at the time, but the term wasn't adopted by other critics until decades later.
In a Noir movie, the hero is cynical, the women are of questionable virtue, and greed + jealousy + murder are all typically central to the plot.
The 1940's defined the Noir style, with movies like The Maltese Falcon, Double Indemnity, and The Postman Always Rings Twice, all filmed in glorious black and white. However, many elements of the Noir style - dark mood, high contrast dramatic lighting, archetypal poses - can be found in later decades as well, with color films like Farewell My Lovely, Mulholland Drive, and Chinatown. And further, the Noir style has spread across many genres, including science fiction (Blade Runner). These later films are often referred to as Neo-Noir.
But what, you may ask, does all of this have to do with "dreams" in the title of this Challenge? For those who may be unfamiliar with classic Noir movies, click on the video clip below from The Maltese Falcon. (Spoiler alert if you've never seen it!)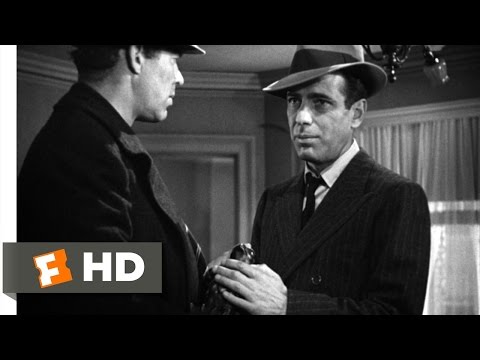 The dream quote is a variation of a line in Shakespeare's play The Tempest: "We are such stuff / as dreams are made on."
By the way - if you are curious whatever happened to that black bird, the story is here:
https://www.vanityfair.com/hollywood/2016/02/mystery-of-the-maltese-falcon
The Law
General rules.
1. Up to 3 renders can be entered. However, if you enter more than 2 renders, at least one of them must use the Carrara light gel effect..
2. Images must be new (previously unpublished).
3. Images must be "mostly" set up in Carrara.
4. Where postwork is allowed, it must not be the dominant part of the image. Posting images of before and after postwork is encouraged.
5. At least one WIP (work in progress) image of the final Carrara setup must be posted to the WIP thread
6. The winner of the "Best Participation" category becomes the next Carrara Challenge host, and sets the rules for the next competition. But should the winner decline this honor, the winner of the next category (Best B&W image) will then get the opportunity to step forward and fill the role.
The Geetus
Once again Daz will generously sponsor the monthly Challenge.
Fenric is the PA sponsor.
As in all the Challenges I host, the prize format has categories, much like the Academy Awards (Oscars) and the prizes are all more-or-less equal. An artist can win only one of the Daz prizes, but can win both a Daz prize and a PA prize. Comments about this are again welcomed. I explain the process in more detail in THIS THREAD. Please read it if you have questions.
The four prize categories are:
Best Participation (cumulative images from a single artist)
Best B&W Image (Any subject, Noir style, B&W, Carrara light gel)
Best Noir Portrait or Pinup (private eyes, femme fatales, etc)
Best Noir Homage (familiar Film Noir scenes, posters, books, or create your own!)
This translates into:
Most votes total for one artist: $50.00 towards DAZ 3D owned item(s)
Most votes B&W image: $50.00 towards DAZ 3D owned item(s)
Most votes Portrait/Pinup: $50.00 towards DAZ 3D owned item(s)
Most votes Film Noir homage: $45.00 towards DAZ 3D owned item(s)
The Summons
Dates to Remember:
All dates are Daz Utah Time http://www.timeanddate.com/worldclock/usa/salt-lake-city
WIP Thread Opens: Monday May 14, 2018
Entry Thread Opens: Monday May 28, 2018
Entry Thread Closes/Voting Begins: Friday June 15, 2018
Voting Ends: midnight Friday June 22, 2018
The Plug
I have added an Art Studio thread so you can share your entries with others outside of the Carrara forum.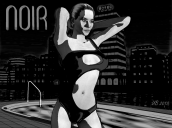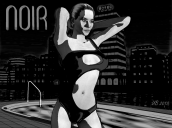 Post edited by UnifiedBrain on