Karibou's Den of Indecision

Karibou
Posts: 1,289
Greetings, all! (I hope it will be an "all." I always fear nobody will read my posts.) Anyway, I can't tell you how many times I've looked at a render and thought... "Hmm, this option or that option?" My husband tries to offer advice, but is generally useless. ("They're both nice, honey." ) So, I thought I'd ask you guys for help! I don't have an Art Studio thread yet. Well, I didn't. I guess I do now!
BTW, feel free to nitpick and offer other suggestions. I should warn you that I frequently make compromises with texture quality and subdivision (and often number of items in a scene) to preserve GPU rendering my aging card. Sigh.
So... Latest WIP. (I have a few OCs rattling around in my brain. These two are "Lara Croft/Indiana Jones" genre treasure hunters who have convinced themselves that they are rivals, not potential romantic partners. But, c'mon. Feel the love there. ANYWAY... Warm? Or Cool? If I went with Cool, I'd postwork the orange flame/glow back in the areas around the candles with some overlay layers in Photoshop. Oh, and I changed her hair color between draws. (I like the darker shade featured in Warm.) Also, I still need to add some backlight and fiddle with highlights/blacks in tonemapping. I'm also still (trying) to add more stuff to the scene, within the limitations of my GPU. (Thank goodness for Scene Optimizer. I literally cannot render 2 people with hi-res maps without it.) Warm shows the lighting as it acually appears in the scene. Cool has had the white point adjusted.
Which do you like? Other advice? I've got a thick skin. So long as you don't throw rotting fruit at me (or fresh fruit, for that matter, as I imagine it would hurt more since it isn't as squishy) I can take it.
Cool: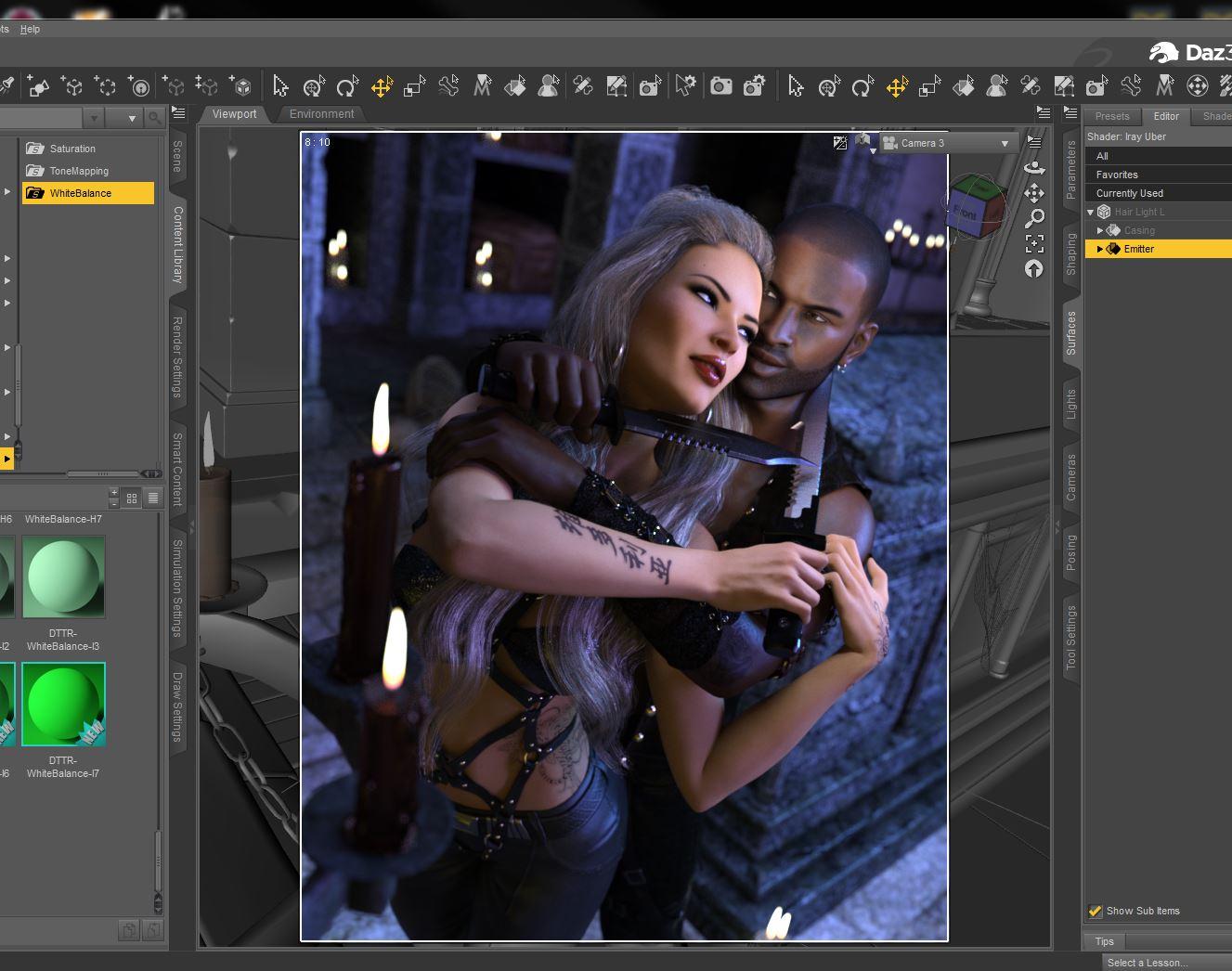 Warm: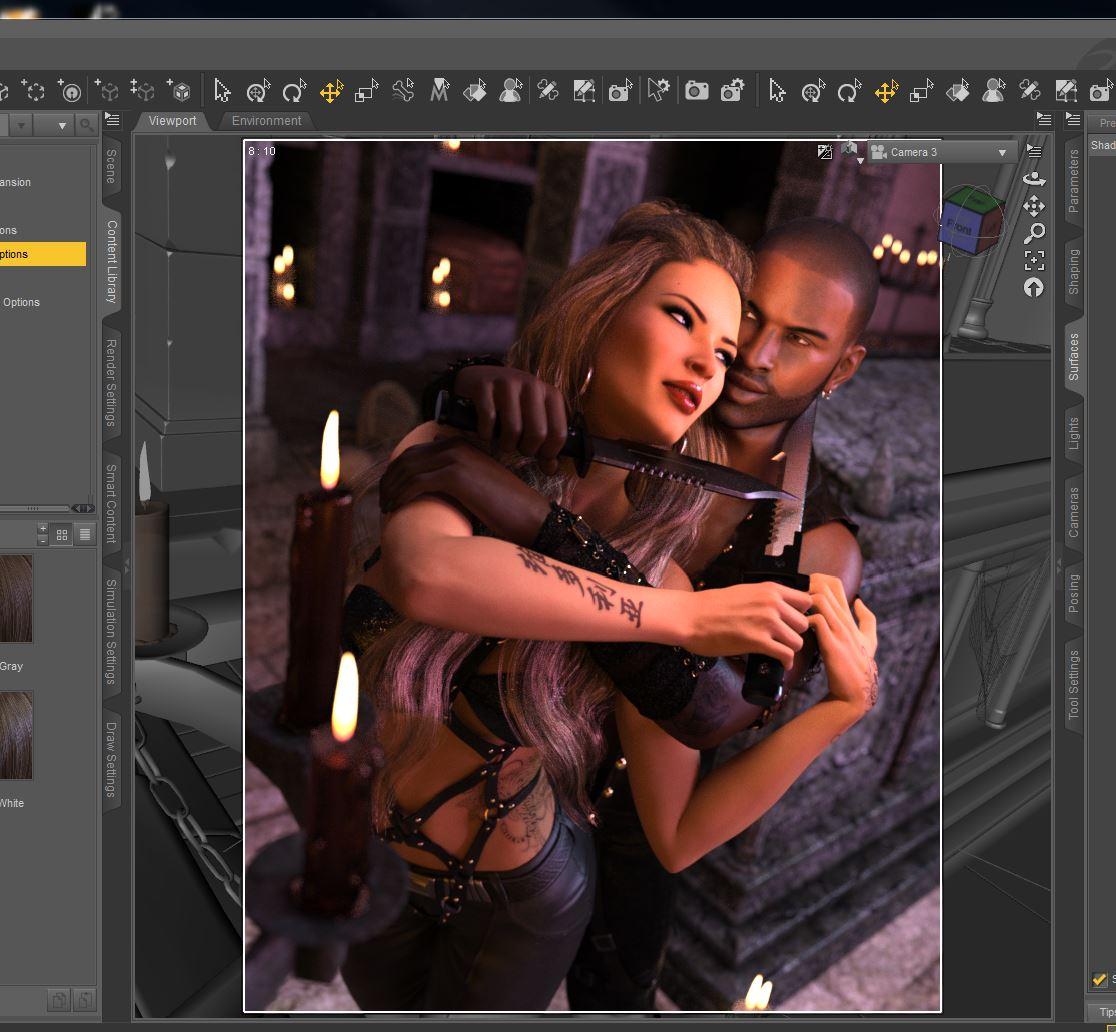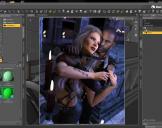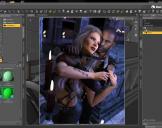 Post edited by Karibou on