Carrara Challenge #38 - Cartoons and Other Guilty Pleasures - Final Days

UnifiedBrain
Posts: 3,168
Announcing Carrara Challenge #38. The main work-in-progress thread is here in the Carrara forum.
DAZ3D and Carrara Professional Artists sponsor a monthly art contest to:
Build community spirit
Share tips and tricks
Highlight the creative potential of Carrara 8.5 software
Carrara is a full-featured 3D software suite. It has robust tools for 3D modeling, particle effects, landscape design, hair creation, texturing, animation, high-quality rendering, and more.
But one of Carrara's most unique features, is that it easily accepts most Daz and Poser content! So, not only can you create your own content, you can also load and pose content from the world's largest 3D library.
The current theme: Cartoon Homage (and other guilty pleasures)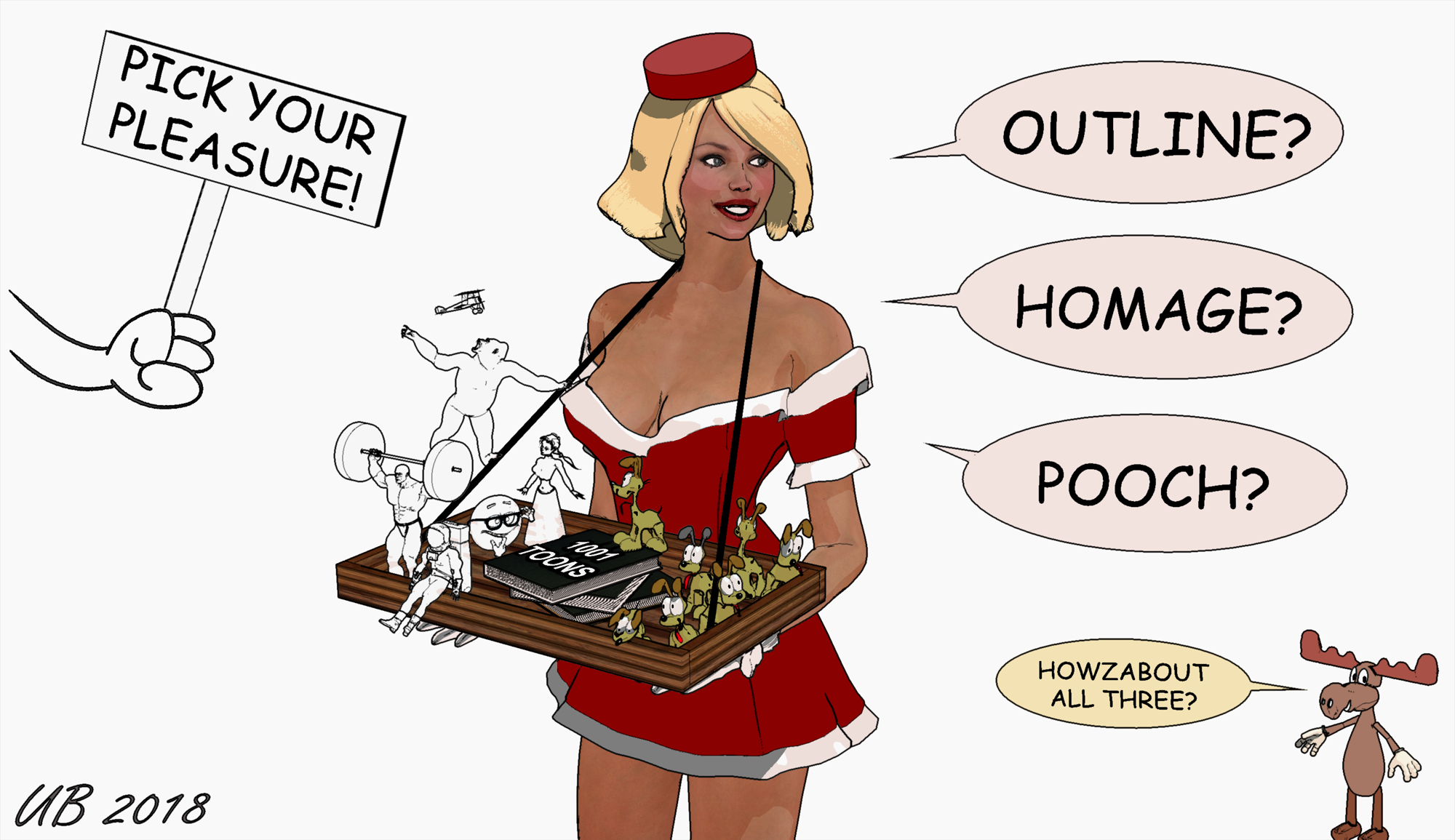 guilt·y pleas·ure
noun
Something, such as a movie, television program, or piece of music or art, that one enjoys despite feeling that it is not generally held in high regard.
Are comics and cartoons a guilty pleasure? To me, it is apparent that most artists enjoy cartoons, but that "toons" are usually not held in the same regard as "real" art. Instead, they are more frequently considered as a welcome reprieve from more serious work.
If that is true (and there is room for debate) then this Challenge is one big reprieve!
So, sit back and take your shoes off. Forget that serious stuff.
Choose your cartoon pleasure and let your creativity be your guide.
Categories, rules and prizes are posted in the official Challenge thread in the Carrara forum. Sample images from that thread will be posted here as they become available.
Post edited by UnifiedBrain on