Comparison Between Bryce and Iray Render

Electro-Elvis
Posts: 545
Since a long time I wanted to make a comparison between an Iray and a Bryce render. Maybe this is a little daring, since Bryce's render engine is no longer the most advanced of its kind. But have a look by yourself.
In Daz3D all materials are optimized for Iray and not for Bryce, it means I had to adopt and tweak them for Bryce quite a lot. For the skin I used the original diffuse, specular and the SSS maps. The character is Genesis G8 Kallisto. The color of her top is different because the color information cannot be transferred to Bryce and I had to guess, which I did not that exact obviously.
In regard to the lighting I tried to get close to Daz3D original lighting. But as you can see, there are noticable differences. Anyway it is interesting, how different both application are. In Daz3D I used a point light with a soft shadow and a temperature of 4500 Kelvin. In Bryce I used a orange tinted sphere light with a squared falloff. I both scenes I used the same HDR background and IBL to brighten up the shadow areas. Both pictures are slightly postworked in Photoshop. I used adjust levels.
The Iray render ran around 10 minutes, the Bryce with Premium Effects TA and 144 rpp around 4 hours.
First picture = Iray render
Second picture = Bryce render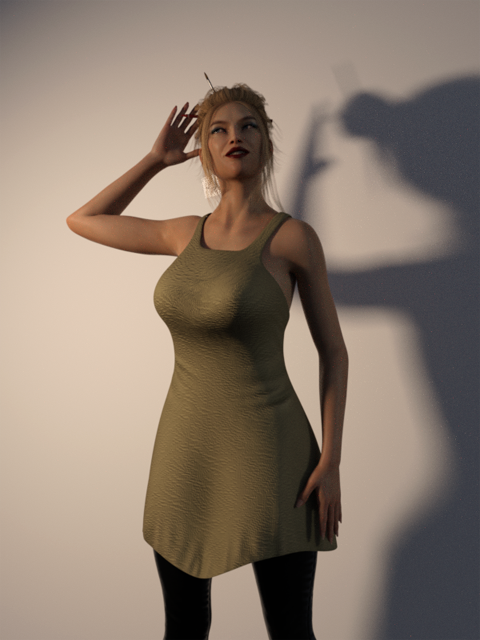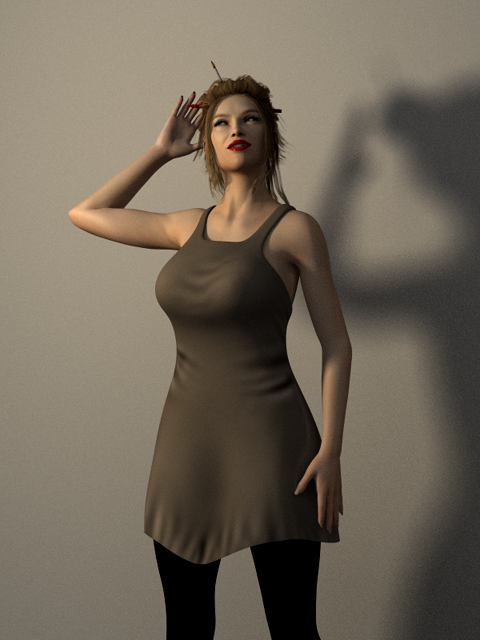 g8updo_rendertest_iray2.png
Post edited by Electro-Elvis on