Mephistopolis Noir, the all-new comic-book shader for DAZ|Studio! IN THE STORE NOW! [Commercial]
Eustace Scrubb
Posts: 2,673
New Comic-Book Shaders for DAZ|Studio 3 and 4! Be a part of the best new noir since Bogart and Bacal!
I am pleased to announce today's release of the Mephistopolis Comic shader pack, for DAZ|Studio and above. Render your femmes fatales with deadly allure, your greasy gunsels with flaming gusto, and your heroes like comics' Golden Age.
Combining the gritty vintage look of traditional pulp comic pages and the modern versatility of 3Delight, the Mephistopolis shader renders smoother than bootleg hooch and faster than a lounge singer with a Saturday Night Special*. All standard color channels are included, with mappable textures, opacity and displacement— even texture tiling and rotation. True reflection and refraction— what other comic shader does that?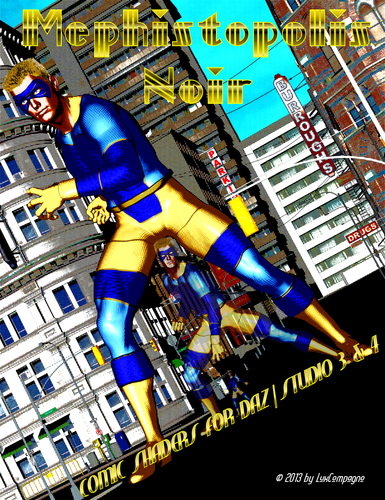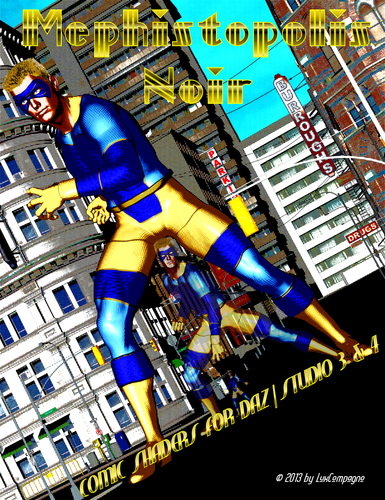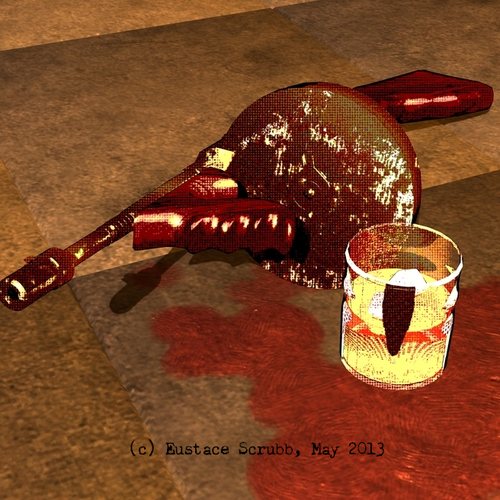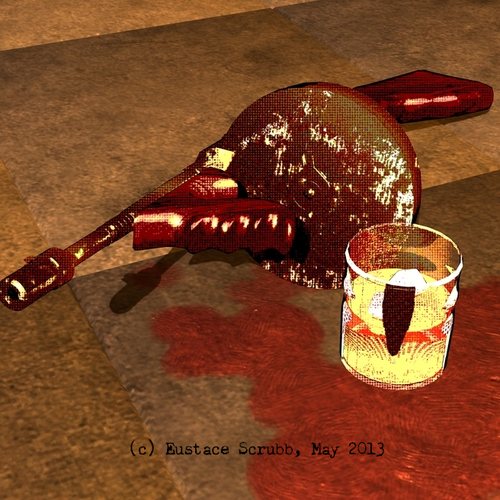 Post edited by DAZ_ann0314 on
This discussion has been closed.