Triangular Mesh in Bryce Models?

sandman_max
Posts: 598
I was digging around in my Runtime the other day and discovered that I had bought this: https://www.daz3d.com/epic-scifi-space-station-construction-kit It comes with all the parts as OBJs and since I don't use Bryce that much, I decided they'd be useful as props. I've started loading them into Poser and saving them off. At some point, I got curious about the underlying mesh and switched to wireframe. I was totally surprised to see all the triangular shaped faces on them, even large flat circular spaces and square objects. All divided into triangles. I'm used to seeing rectangles and pie shaped parts. The little bit that I've learned about modeling is that they always say to stay away from triangles and multi-gons. However, when I've looked at the mesh for dynamic cloth, it's usually divided into a triangular mesh. So my question is whether there's a purpose for this type mesh in Byrce (as related to the Space Station Construction Kit, not dynamic cloth, obviously). I know Bryce can do some seriously cool stuff out-of-the-box with its materials and thought maybe this kind of mesh lends itself that that. Just curious...
Attached files are a couple of the Space Station parts and a couple of random greebles. I'm used to seeing models more like the greebles.
Edited for random typos.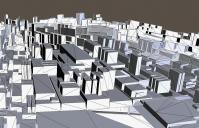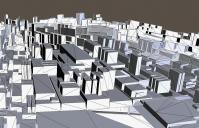 Space Station Rect Object.jpg


Post edited by sandman_max on