OT: The New Nvidia Titan V, Feel The Power

ghosty12
Posts: 1,007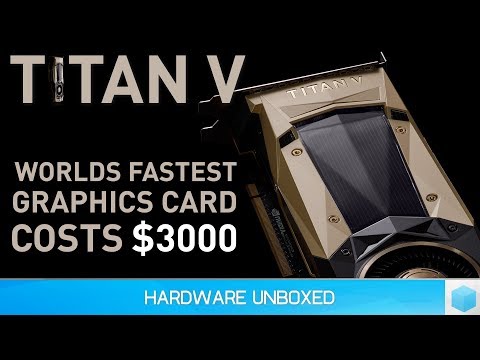 Do you want an awesome, powerful and speedy videocard then the the new Nvidia Titan V is for you. One problem is the eye wateringly cost of $3000 USD for the card.. So you will have the power but go broke at the same time, for now here are the specs of the new card..
Specs:
MSRP $3000
Architecture: Volta
Process: TSMC 12 FFN
Die Size: 815 nm2
Cuda Cores: 5120
Tensor Cores: 640
Core / Boost Clock: 1.2 GHz/1.45 GHz
Memory Clock: 1.7 Gbps HBM2
Memory Bus Width: 3072-bit
Memory Bandwidth: 653 GB/s
VRAM Capacity: 12 GB HBM2
L2 Cache; 4.5 MB
Single Precision: 13.8 TFLOPS
Double Precision: 6.9 TFLOPS
So a rather impressive card to say the least but very expensive that as it is in the realms of Quadro Card pricing.. Would love to have one but could buy an entire computer system for that price.. :) What it interesting is that the Titan V is a slightly cut down version of the extremely expensive Nvidia Tesla V100 card..
Post edited by ghosty12 on