Shader Mixer (DS3+4): How to make a very basic diffuse IBL? [ShaderBUILDER solution found?]

3dcheapskate
Posts: 2,598
{Edit: Possible Shader BUILDER solution in post 18 }
I want to make a very basic IBL light similar to Poser's diffuse IBL. (See first image - Poser 6, plain white cube lit by a single Diffuse IBL).
It should be simple since I'm not concerned with shadows, AO or anything like that at present. But I've Googled the DAZ forums, searched through the Shader Mixer Recipes threads , checked the documentation, etc, and I can't even find the basics! (I'm sure the answer's in the recipe threads somewhere though...)
So without anything to guide me I've been playing around and getting nowhere. I'm obviously doing something very wrong, probably right at the start... (See second image - a 'Light' shader with a 'Base Light' root brick [seems logical] and an 'Environment Color Map' [need some way to apply the IBL light probe angular map to the light])
Obviously this doesn't work (See third image - nice flat khaki colour for the cube)
Question 1: Can somebody put me on the right path please? I obviously need to create a 'Light' shader, so...
1a) I obviously need a root lighting brick. The 'Area Light' can't be added to a 'Light' shader, so the 'Base Light' seems the next most logical. Or not?
1b) I obviously need a brick that I can plug my IBL light probe image into. An 'Environment Color Map' seemed logical (although it clearly doesn't take an IBL light probe)
1c) I almost certainly need to add some other stuff in between. But what?
Question 2: When you've finished your 'Light' shader and you click 'Create', why does it create a Null, not a Light? What do I have to do to make a 'Light' Shader into an actual light in the scene?
(P.S. I know I could just use the UberEnvironment2 - but that's not going to help me actually understand how to create my own light shaders)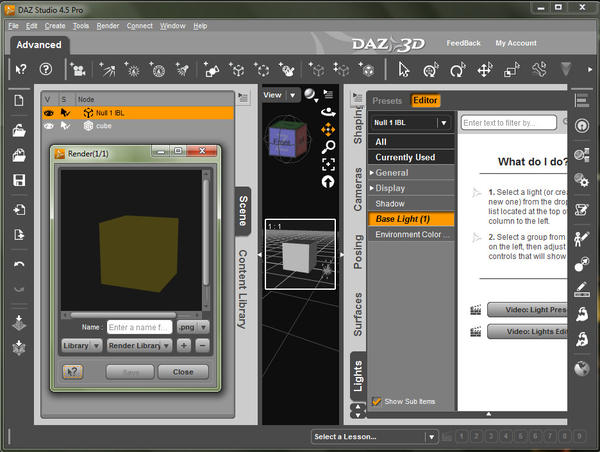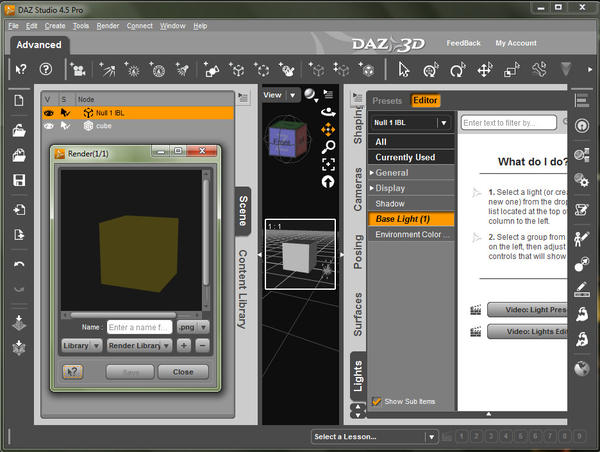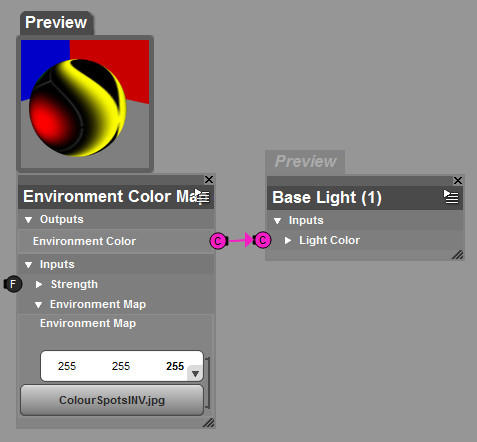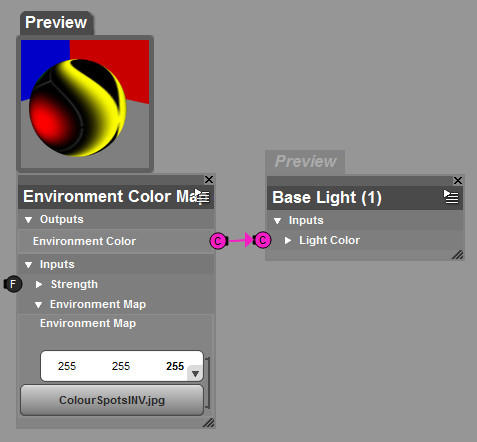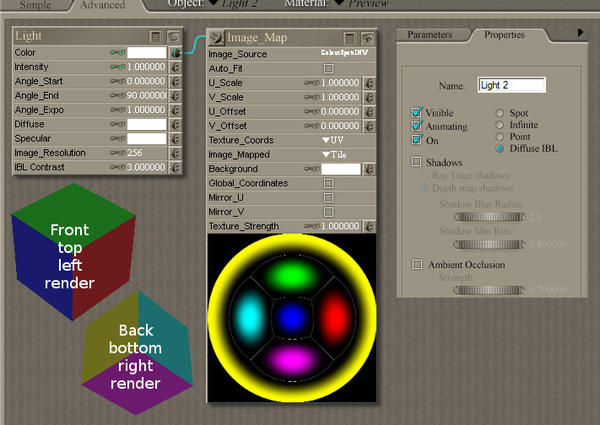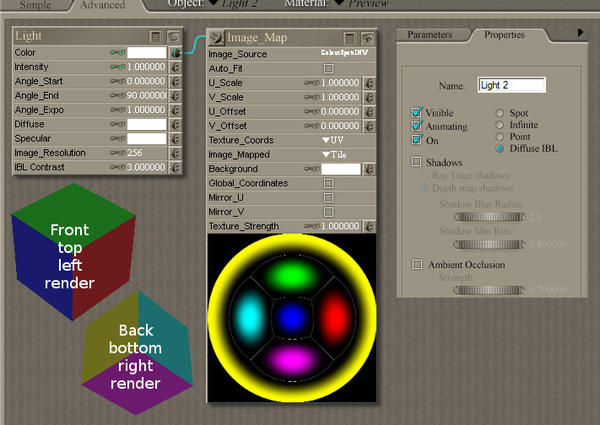 Post edited by 3dcheapskate on