BOSS Lights ~ Sharing Preset Settings

Novica
Posts: 22,813
BOSS Pro Light Set for Portraits & Promos
There is interest for the BOSS Pro Light Set, and I'm sharing the tweaks I'm doing to create my own custom presets, and thought it would be best to put them all in one thread. (Instead of scattering them throughout my Art Studio thread.) This will give you easy access to "the look" you like. Keep in mind your character's materials will influence your Film ISO and Exposure Value (or Environment Intensity, or all three) and also your Crush Blacks and Burn Highlights, but I provide those for the characters used here for a starting point.
Poses will drastically change the lighting. Even if you do the exact settings, the pose may or may not catch the lighting.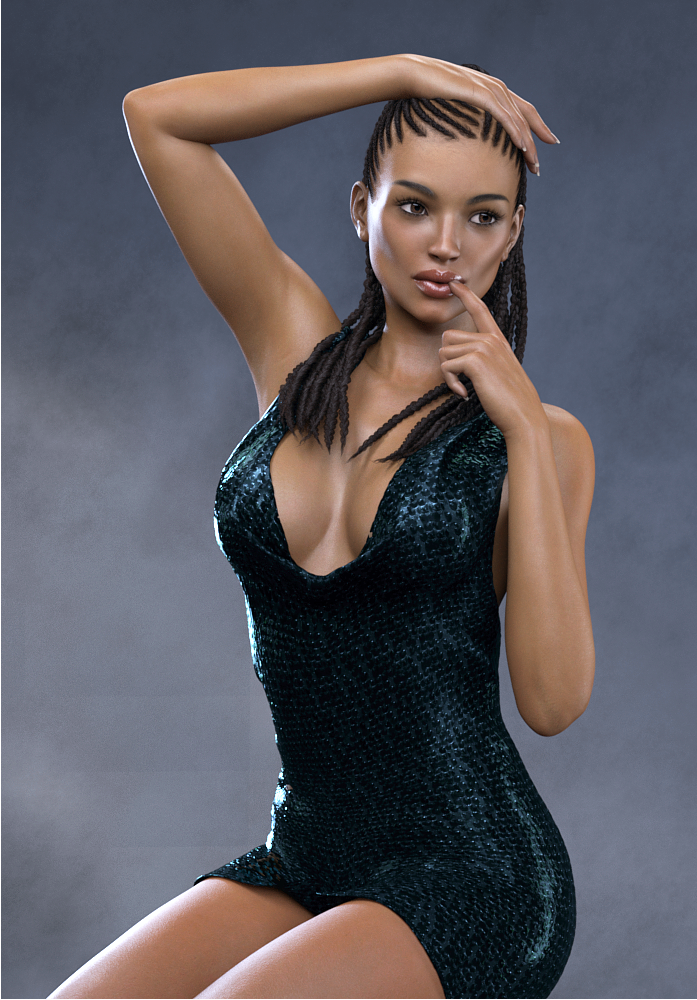 If you would like to contribute your settings, please include the following:
Put the figure at World Center. If the figure is rotated, put the Y Rotation.
In Tone Mapping: Exposure Value Film ISO Burn Highlights Crush Blacks

Environment: Environment Intensity (IF you changed that)

Which preset (from Step 2) you are using (IF you used a preset)

Primary and Secondary Lights:
1. Which light(s) you are using
2. Intensity for each if changed from the default
3. Lumens.
4. Any color changes, provide the color codes.

First, where to find the lights.
Using Content Library, it's Daz Studio Formats>Daz>Light Presets>Boss Portrait Light Set.


What if you already have a figure in your scene? You can right click on the icon (image) and select "Merge Into Scene."
Next, click on that, then Step 1 Load Default Light Set and the icon will show up with the red label "Scene." When you load the default light set, that will load the red mannequin and all the lights. (That's the way I did it, then I just hid the mannequin and color card.)
At this point, in Scene, you will have:
Boss Light Set Props which are the color card, mannequin and backdrop
The cameras, instructions and tips, the Phantom Light.
The Primary and Secondary Lights.
If you are wanting to use the vendor's presets, you'd continue on to Step 2. (If I ever use one of his presets from Step 2 and then change it, I will tell you exactly what I did.)
However, for the first ones, I merely loaded the Default, then I started changing the lights in Surfaces or, if the light was a spotlight, in Parameters>Light.
Once you set up the light presets, you can save them. I did mine in Presets>Lights>and named it !!!My BOSS. The ! keeps it at the top of the lists. Before I start saving it, I select ONLY the ones I used in the Scene pane, that way when the popup shows, I do the "only selected" option.
I will be adding/tweaking presets, so I will tell you what I named my preset, and it may be wise to name them the same thing when you make them. (Mine will begin with NOV and have a number system, any additions or changes will then be A, B, C, etc. So you'll have NOV1A if the second preset uses NOV1 settings then changes anything. Makes it easy for you to load up that preset then only tweak what was changed.
Let's have some fun! I would suggest subscribing to the thread as I won't be doing these everyday and the thread could get buried, but I will put it in my signature and you know where to find me LOL. Hope you can contribute too, there's so many options we can do!
Cathie
New Presets will be updated here, for easy reference.
Novica's Presets NOV1 NOV2
Your Presets (links)
etc.
Post edited by Novica on