In DAZ Store: Dynamic Kimono Expansion for both DS and Poser (Commercial)

DraagonStorm
Posts: 748
The OptiTex Kimono is one of the hardest Optitex items to drape... because of the sleeves it can not be rigged to a figure, but since it is not rigged to any specific character, it works just as well on the Genesis characters and it does on V4...
The OptiTex Kimono must be animated draped from the T position. But.. boy oh boy, where those sleeves go during the animation, sometimes physics are not our friends.
I know! I had to do promos for this Kimono when it was first released!
I thought about this.. I know people would really like to use the Kimono, but are having problems with the animated poses, and draping the Kimono.
And here's my answer to the problem now that we have DS4.5, there is so much more I can do!
The issue with the skirt seperating when trying to kneel: ... There's a Prop for that!
The sleeves not going where you want them: ... There's Props for that!
Draping the Kimono: This product has 12 animated drape poses that will load everything you need, included Genesis! And except the Kimono, you will have to load that seperately...
And I've included the start pose and the 12 final poses.
But this expansion set doesn't stop there.. There are 7 new beautiful texture sets, and 7 matching shaders(DS Only) that can be applied to other things such as fans and umbrellas.
So let's start enjoying using the Dynamic Kimono Expansion set.
But Wait There's More!
The OptiTex Kimono will be on sale at 40% during the 14 day intro sale of the Dynamic Kimono Expansion.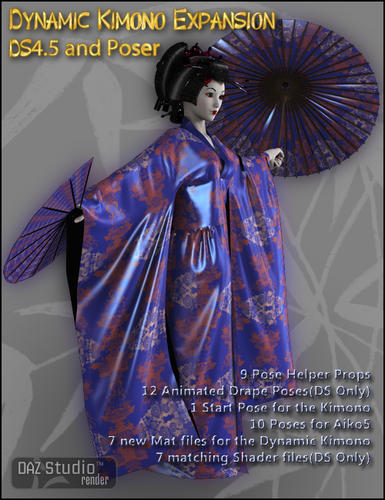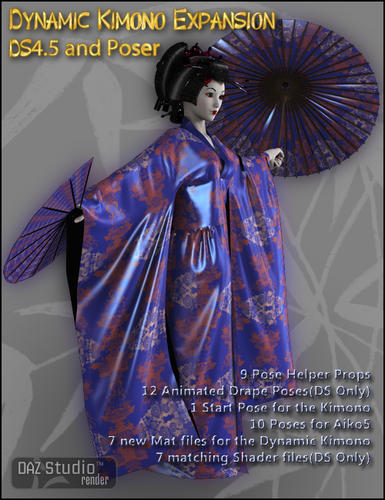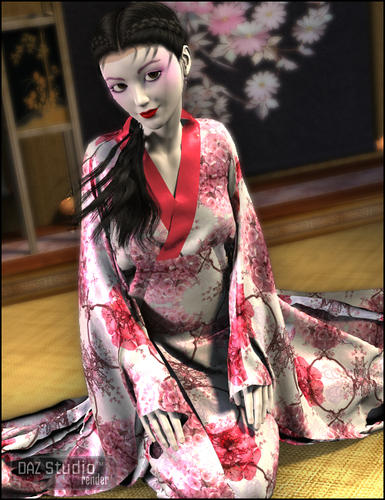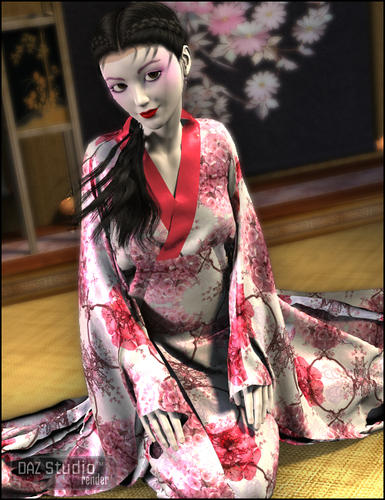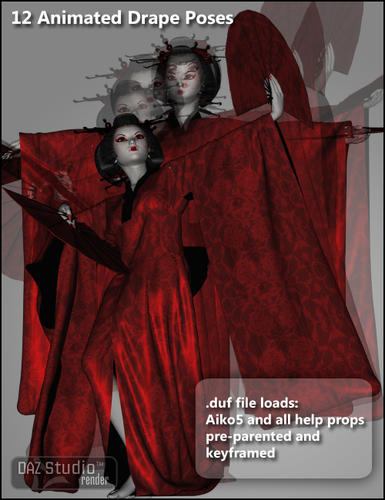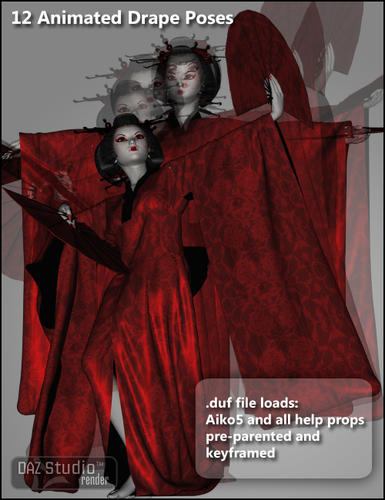 Post edited by DraagonStorm on