A swan on wheels and a bird to fits the bill [Commercial]

Songbird ReMix
Posts: 284
In a surprise move (even for me), I found myself not only revising my popular 2008 Toucans package but also creating a sequel set. This all came to be because my wife suggested I make a Toucans shower curtain for my Songbird ReMix Café Press store. Looking at my old Toucans set, I decided they needed the Songbird ReMix3 enhancements, like additional rump material layers, crest materials and the host of SBRM3 morphs. I also added more Toucan morphs and additional neck section for better neck bending. I was having so much fun with the first Toucans, I created a second set.
Current owners of Toucans1 will find two additional Toucans and several new props (branch and berries) now included in their package (reset your Download). Toucans2 includes 16 new Toucan species (4 with M/F versions) making 20 birds in all. You'll also be able to pick-up the revised "Cartoon-like" Toucan in my freebies (aka Toucan Sam).
Both Toucan sets, plus my "Elegant Swan" car model are available along with a special DAZ promotion on my store (buy 2 get 35% off , buy 3 get 40% off) as I kick off the 10 year anniversary of Songbird ReMix with several events now through the end of April. (Edited to clarify Sale conditions)
I also have a YouTube Clip of the Elegant Swan in action which shows some of the features that can be posed or animated.
Also don't forget, that my Open Rendering Season Contest is coming to a close, get your entries in!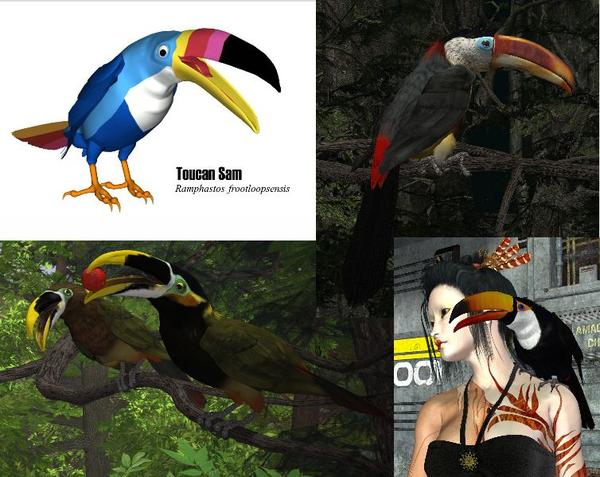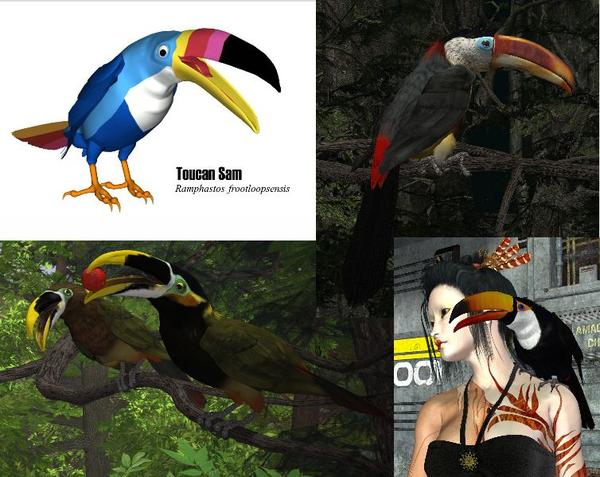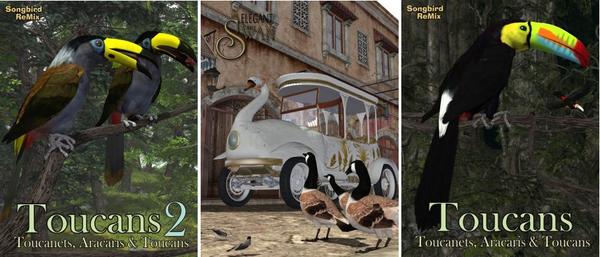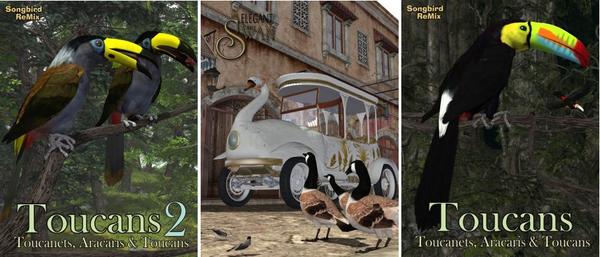 Post edited by Songbird ReMix on