Learning Deformers and Quasimodo Morph - WIP

Wulfric
Posts: 77
I decided it was about time that I stopped putting off learning how to use deformers. While I was tormenting Genesis, I realized that I might be able to make a decent morph for Quasimodo (something I haven't seen floating around yet) and learn some good skills in the process. Currently, I have gotten the face to what I want and added the hunchback. One thing I wanted to do was force him to lean forward as part of the morph, but I'm not sure how to do that. I initially tried deforming his torso which almost worked, but the rest of the morphs were changed or lost because the deformers didn't move with Genesis. I read in one of the WIP Tutorials in the DAZ docs that it is possible to add join limits and other parameter settings to a morph. I am planning to look into that aspect to improve my little experiement...er...friend.

If anyone has some helpful hints or suggestions, I would love to hear them. I would also like to know if this is a morph that someone would want to have. If there is interest, I will make it available on ShareCG once it is done.

The following renders show the basic morph and a textured version. I used the Mr. Hyde texure for his skin, which I think works rather well.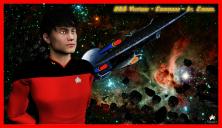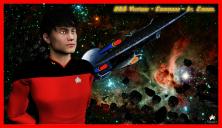 Post edited by Wulfric on