Genesis Hyper Suit (Out Now)(COMMERICAL)

Midnight_stories
Posts: 3,888
Ok as Kevin said the 50% off is for today only so grab it now if you want to save.

This is the next Sci-Fi set from Midnight_stories. The "Genesis Hyper Suit" is a super sleek suit, with boots, gloves, helmet, bio mask and gun. There is thirteen different material presets for the suit and all it's accessories. It has support of eighteen different figure shapes. I've also created Preloaded characters for V4, V5, M4, M5 and Freak4 figure shapes.
The gun comes with ten morphs to help customize to your need, plus several gun presets and hand grips to help with fitting different figures. There's five different character pose sets with the gun, specifically to suit V5 and M4.
A great deal of time has been spent on getting this poser compatible, all DAZ Studio mat presets have been converted into poser materials and not the DSON format. A great advantage of the DSON format is that it allows the poser user to load the character presets the same as from DAZ Studio, so there is full support for all the poses. I have also included a gun prop that has the high resolution mesh, plus fits for V4, V5, M4, M5 and Freak4 genesis morphs. This is a must for any serious Sci-Fi enthusiast.
Title edited to remove %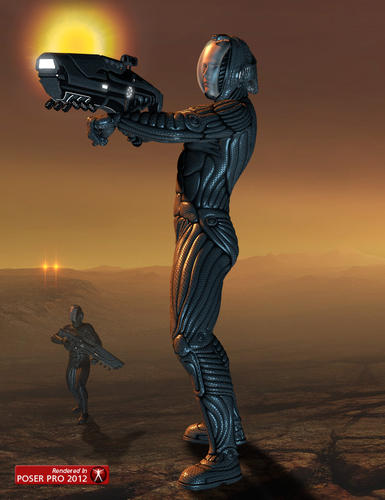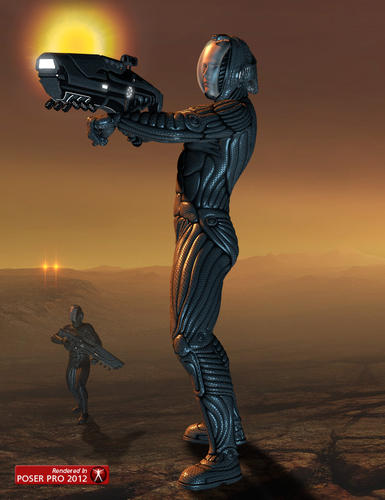 Post edited by frank0314 on