The Mad Albino --- an old freebie NOW UPDATED!
Eustace Scrubb
Posts: 2,661
After a very warm response to 2005's original Mad Albino texture, including an Honorable Mention in the Monster Mash Halloween Bash contest (thank you, Lord Ganthor!) I decided to go back in and update it. The same sleek low-res textures are there, with a few updates.
Download it today on ShareCG!
New in this release:
* Expanded UniMAT support, including dphoadley's PosetteV3 and P4DukeM3, and StudioMaya's MD_Boy (M3UV version).
* Brand new eye, transparency, and genital maps for Gen3 males.
* Blank UniMAT templates for your own textures (a MERCHANT RESOURCE!)
* Separate MAT for conforming genital figures (M3, D3, MDBoy).
* Now in Runtime structure so you don't have to chase the files down.
All images are my own original work, and I retain copyright on them. Do as you please with your renders. See the Readme for more details.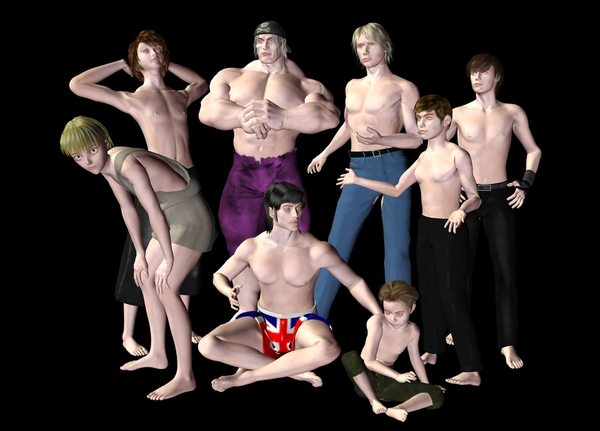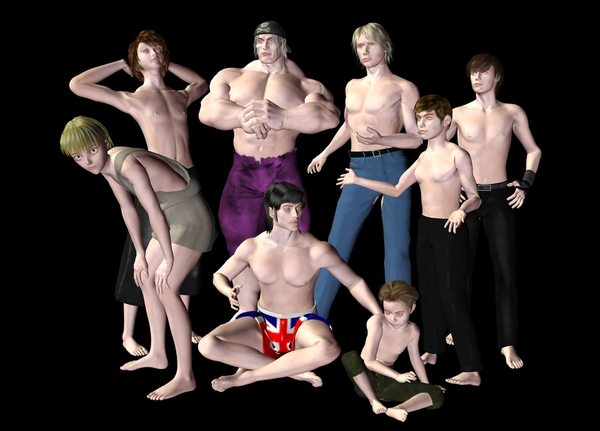 Post edited by Eustace Scrubb on