Genesis Police Officer - Opacity query

Haruchai
Posts: 458
In the Police Officer outfit for Genesis I am attempting to turn off the opacity for the boots.

The outfit is all one piece and the boots suffer from what I have come to call 'T100 in a steel mill' syndrome i.e. they look melted at the bottom. I am trying to turn the opacity off and load a different pair of boots but there is no opacity slider for the boots materials. There is one all other materials but not the boots.

Does anyone know how I might achieve making the boots invisible please?
Pics to show surfaces of Boots and Shirt materials.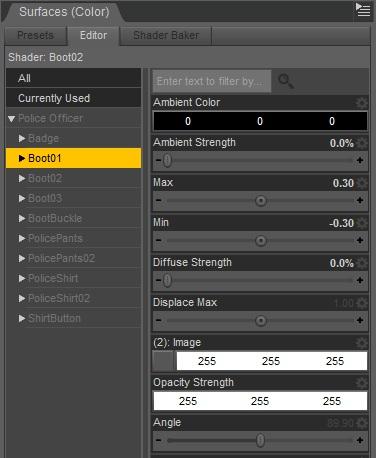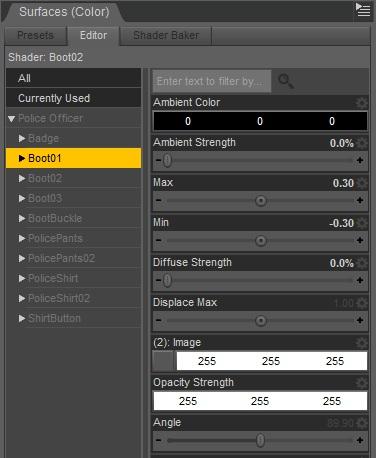 Post edited by Haruchai on