You Design. We Tech.
Largest 3D
Model Library
Explore our huge library of free and premium 3D content, like characters, hair, creatures, vehicles, environments, and more.
EXPLORE NOW
Premier Characters
and Content
Build your own universe with Daz Studio, the free 3D software. With our premier Character System and smart content, you can mix, match, blend, and build the perfect character and scene.
LEARN MORE
Ready to create,
wherever you work
Daz offers File Formats ready for your preferred program, and Bridges to import from Daz Studio directly into Maya, Blender, Cinema 4D, 3ds Max, Unreal & Unity.
LEARN MORE
Photo-Realistic
Renders
Export beautiful photo-realistic images and animations with studio-class processing.
LEARN MORE
See How Daz Works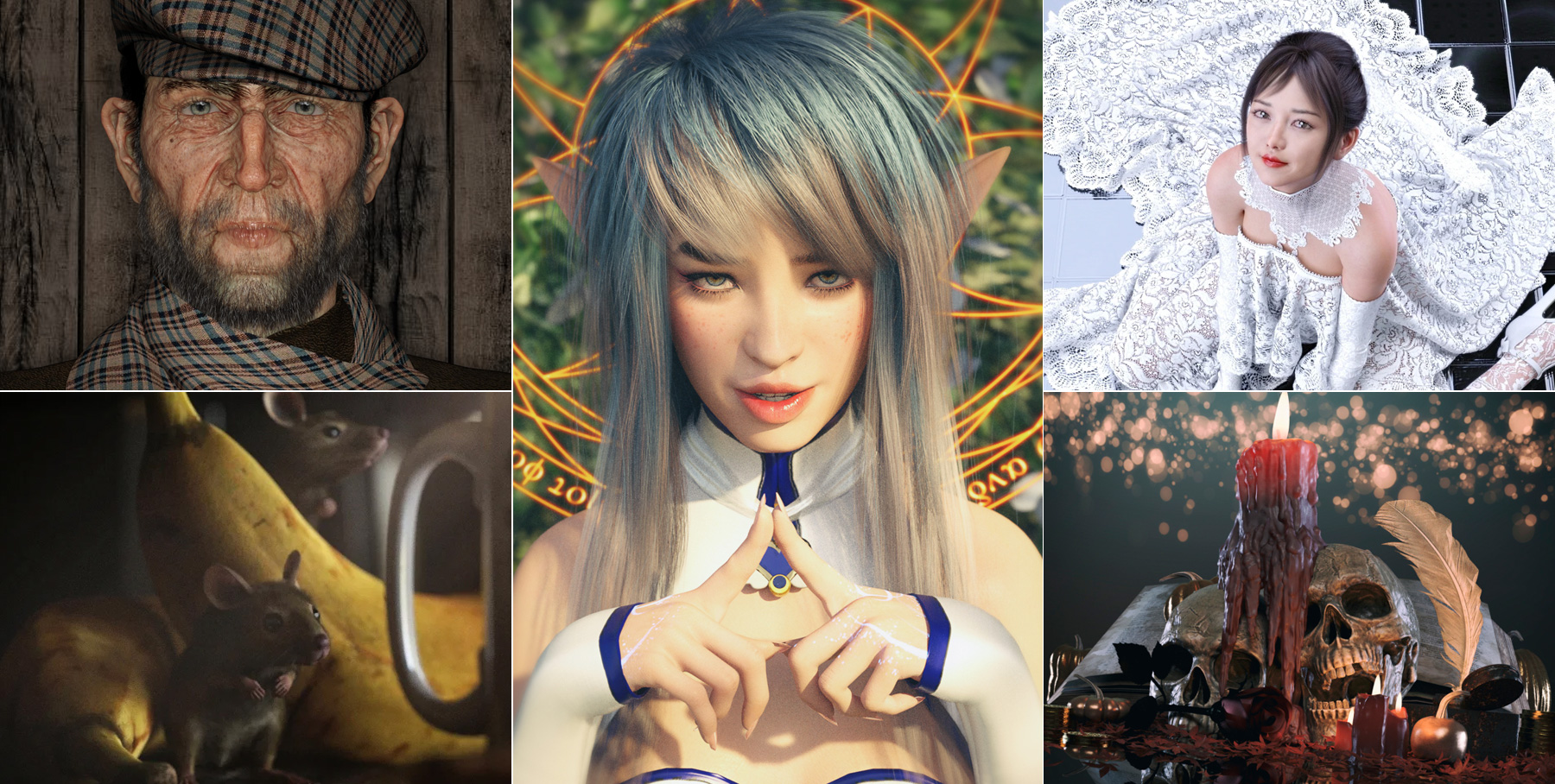 FEATURED

DAZ ARTIST

"'Art' can have some rather elitist connotations — concepts and expectations that don't really apply to me, or my work. I'm just creative, that's all. I'm not necessarily trying to get any messages across... I just want to make pretty stuff, and if other people feel happy when they look at, or use, my products, then that makes me happy."

Shop Now
Latest Updates
Take your 3D Library wherever you create with Daz Bridges! These Bridges transfer amazing Daz Content to the software you create in, textured, rigged & ready to render.
Learn More →
The most versatile 3D Library just got bigger! Daz offers Blender, Maya, Cinema 4D, 3ds Max, Unreal & Unity File Formats so you can use astounding 3D Models, no matter where you create.
Learn More →
DazCentral is your Content Managing wizard. Sort and organize your assets, see helpful resources and one-click open into Studio, all from a simple and clean user interface.
Learn More →
All-New Daz Blog
Check out our latest Blog posts
30 THOUSAND +
Free & Premium Digital Assets Available
3 MILLION +
Users Worldwide
1000 +
Daz 3D Premier Artists