Start
Creating
Your 3D
World
Updated User Experience
Enjoy the most advanced user experience possible with the latest Windows and macOS compatibility, script updates, and more in the most recent version of Daz Studio.
---
Premier Characters & Content
Build your own universe with Daz Studio, the free 3D software. With our premier Character System and smart content, you can mix, match, blend, and build the perfect character and scene.
---
Photo-Realistic Renders
Export beautiful photo-realistic images and animations with studio-class processing.
---
Largest 3D Model Library
Explore our huge library of free and premium 3D content, like characters, hair, creatures, vehicles, environments, and more.
---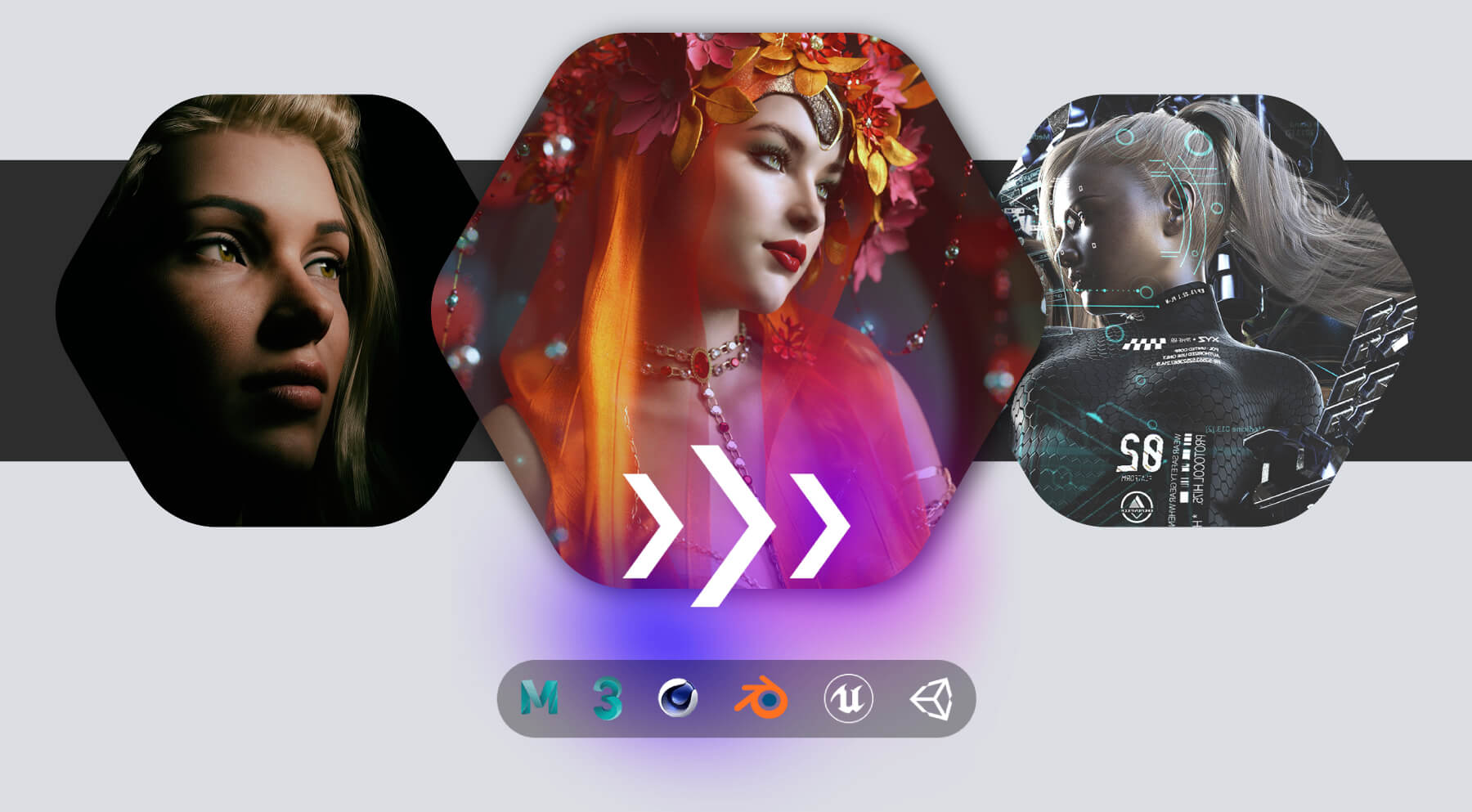 Cross-Platform Compatible
Transfer your Daz Creations to your favorite 3D software
---
Register now to get Daz Studio for FREE
Register Now