Start
Creating
Your 3D
World
Updated User Experience
Enjoy the most advanced user experience possible with the latest Windows and macOS compatibility, script updates, and more in the most recent version of Daz Studio.
---
Premier Characters & Content
Build your own universe with Daz Studio, the free 3D software. With our premier Character System and smart content, you can mix, match, blend, and build the perfect character and scene.
---
Photo-Realistic Renders
Export beautiful photo-realistic images and animations with studio-class processing.
---
Largest 3D Model Library
Explore our huge library of free and premium 3D content, like characters, hair, creatures, vehicles, environments, and more.
---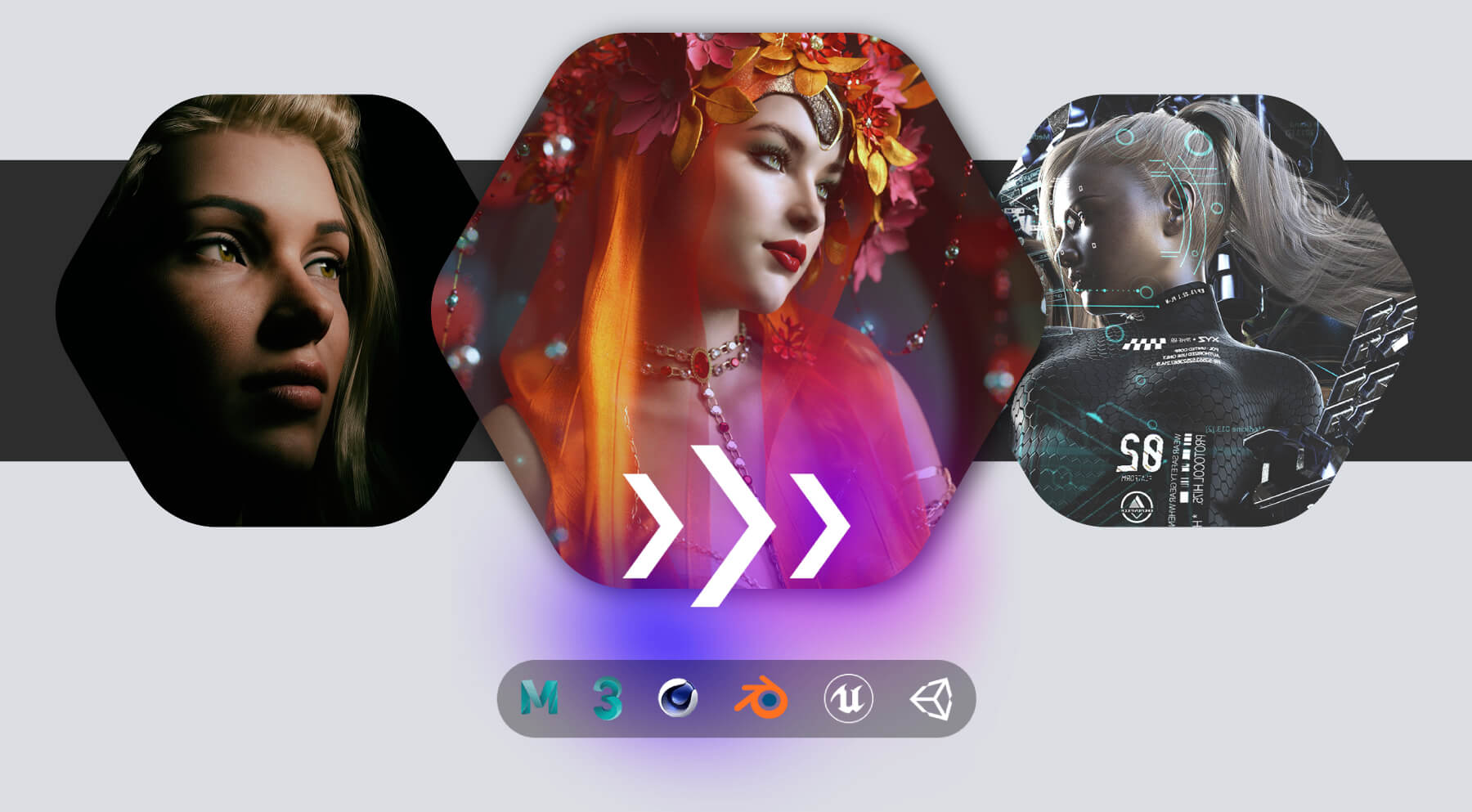 Cross-Platform Compatible
Transfer your Daz Creations to your favorite 3D software
---
Register now to get Daz Studio for FREE
Register Now
Download free 3D software
Access Daz Studio and manage your content with everything you need in one place through Daz Install Manager
Already registered? Sign in
Advanced 3D character creator in Daz Studio software
Fully rigged from hyper-realistic to toon style 3D models
Mix and match clothing, accessories, and hair styles to create your own unique characters
One size fits all: Body shapes with clothing that accommodates any size or gender
Combine and morph multiple figure shapes, from lifelike human figures to mythical creatures
Get Daz Studio for free
Work faster, smarter with Daz 3D software
Daz Studio is your ultimate toolkit, whether you're an experienced artist or just starting. Craft captivating characters and scenes effortlessly
Bring your content library to your favorite 3D software
Learn More
Millions of pre-made 3D models
3D characters
Environments, 3D props, wearables & more
Texture, shaders, lighting kits, animation kits
Free 3D models for Daz+ members
Turn your Ideas into Reality
Daz Studio, when combined with our Genesis character engine and 3D asset library, opens up limitless creative possibilities. Experience effortless modification and adaptation, empowering you to bring your artistic visions to life.
Get started for free
Download Daz Install Manager
Close