Instanced Grass Kit -- a new landscape resource
Instanced Grass Kit for Daz Studio 4.8+

Are you struggling to get nice looking grass in your Daz scene? Does your favorite shader only work with 3delight? Does your grass prop cover too little ground or not handle hills? Have you considered buying a $1000 software package just to get a few million blades of grass. Me too, pal! Me too. Thus, the need for the Instanced Grass Kit.
To use the IGK, you need Daz Studio 4.8 or higher (to support IRay and instancing), and an instance scattering solution such as Ultrascatter. (All of these instructions will assume you are using UltraScatter, but if you have an alternate scattering solution, it should work too.)
Installation
To install the IGK, simply
unpack the zip file into your library

double-click on Runtime/Support/MEPHORIA_Instanced_Grass_Kit.dsa to install the metadata.
Basic Use
Now you're ready to start kicking grass. Try the following to get a nice scene.
Under Render Settings/Optimization, set Instance optimization to Memory.

Add Adjustable ground to your scene.

Use the Hilly morph dial to choose your desired amount of geography.

Add !Grass clumps to your scene. (Don't worry if you don't see them. They load just off-camera.)

Select Grass clumps in the scene graph.

Activate the UltraScatter script. Set the following parameters:

Target object: Adjustable ground

Number of Instances: 20000 (with 4 zeroes -- twenty thousand)

Preview instances: Bounding box or Full

Random Seed: unchecked -- trust me on this one

Rotation/Y: 180 (or thereabouts)

Under Render Settings/Optimization, MAKE SURE that you have set Instance optimization to Memory! (Really, you'll be miserable if you don't.)

Render with IRay.
Hey, What's Going On?
Hopefully, you've already gotten great results and sold the resulting renders for enough to pay off your mortgage. However, if you want to tweak things, or think the above script is too arbitrary, here's some random notes about the whys and wherefores.
If you don't set Instance optimization to Memory, IRay will allocate separate resources for each instance, and things will get slow. Unfortunately, Daz Studio resets this to Speed when you create a new scene. Bad Daz!!

Your 20,000 instances correspond to about 4 million blades of grass (600 of them unique). The instancing system should handle this with no problem.

You don't need to use the provided ground -- any groundlike object will do. As a rule of thumb, you'll want 100 instances per square meter of landscape. (If you do the math, this gives two blades of grass per cm.)

You could just use the Grass clump large object if you want semi-uniform ground cover. The additional (medium, small, and small (contrast)) clumps give some non-uniform color variation that helps your lawn pop (and perhaps snap or crackle).

If you want more control over the distribution of different grass clumps, run scatter on each individual clump rather than the Grass clumps group. Your baseline will be 5000 each, but you can tweak the proportions in the UltraScatter dialog.

The default grass height will give you a semi-maintained lawn or landscape. For a well mown lawn, try setting the heights of each individual clump type to 35% -- either before scattering or via the XYZ Scale option in the UltraScatter dialog. (You might also wish to change the contrast clump to use the Grass Medium material, to reflect your diligent efforts in watering the lawn regularly.)

The different grass materials will all look identical in the 3delight preview render. All of the interesting work is happening in the translucency strength attribute of the IRay material.

8. You can instantly change the materials after scattering by changing the clump base instance. Changes to parameters, alas, will have no effect until you re-run the scatter script.

If you wish to tweak the materials, start by adjusting the translucency strength. Other effects can be achieved by changing translucency color, diffuse overlay weight/color, and (if you really want) base color,

As of 2/2018, there appears to be a bug in the "random seed" setting of UltraScatter. When checked, it seems to cause much more irregular distribution and less actual randomness. I, therefore, recommend that you uncheck it before every grass scatter. (Try it both ways if you don't believe me. I don't mind.)

There is no suggestion 11. Previous versions reported that there was a problem with single-dimension scaling in UltraScatter, but the reports don't bear out under examination. The author apologizes to UltraScatter's author for the false report.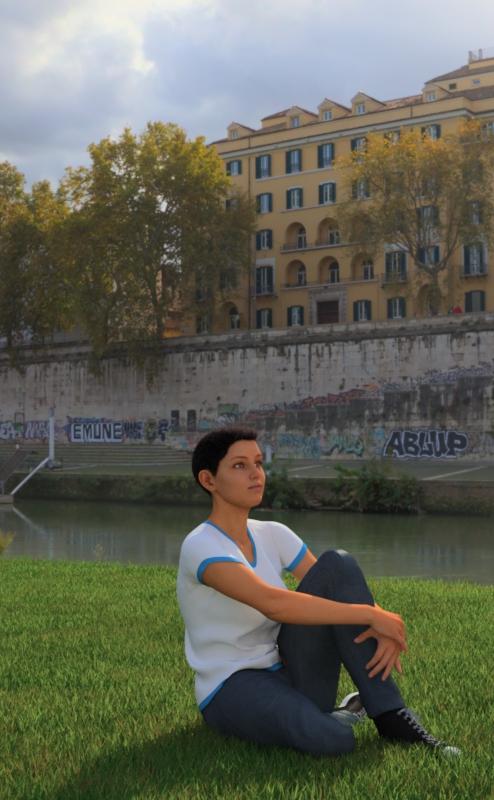 License terms
This product is copyrighted, and may not be redistributed without permission. However, you may freely use it in both commercial and non-commercial renders. Credit is not required but is encouraged.
Updates
Replaced zip file with version 2, which fixes a "missing file" error when loading !Grass clumps .
Modified comments to retract claims that there is a scaling bug in UltraScatter. I was mistaken.
Replaced zip file with version 3, which addresses many user requests. (More info in separate comment.)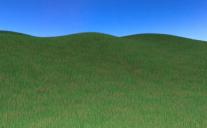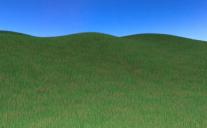 zip

zip

Post edited by mephoria on