My Project: Brash Lonergan adventures

Diomede
Posts: 14,104
You saw it in the Carrara forums first, LOL.
I am going to use this thread to share and to get advice on my Brash Lonergan project. I will be posting everything from models, uvmaps, hair tests, render setting tests (toon and NPR engine), page layouts, maybe animation tests (not sure if want to do animations also but might) etc.
I have always wanted to create adventure series set in space similar to some of the vintage frontier westerns. Not interested in photoreal approaches. But, I'm also not interested in the kind of toons that have three fingers. And despite the fact that I know it is a waste of time to create my own figures instead of making a genesis body morph, I want to do it anyway. I did a one page example in a Carrara monthly challenge. So, here we go - fresh start.
I am creating new base male and base female low poly meshes. Here is the base male with 1250 polygons. The head has no features and is easily detached to be replaced by another.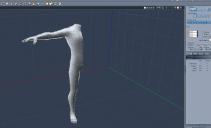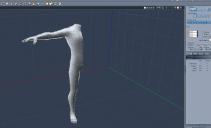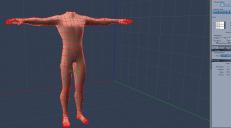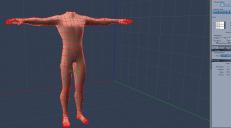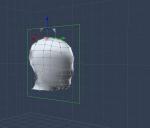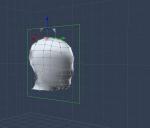 low poly 4 head start.JPG