Published Artist Welcome Info
Rules, FAQs, and Guidelines
Submission Process
PASS is the PA Submission System you'll be using to submit all of the products you want to sell. To give you an idea of how this process works, we've listed each step of the submission process below. For detailed glossary terms, see the definitions at the bottom of the page.
Validation & Submission

Before submitting your product, you'll use our handy dandy validator. The validator will give you a list of easy to fix errors like, for example, that a needed file is missing. Once your product passes validation, save your report, and send it in with your product.

Product Review

Once uploaded, our team will review your work. We meet daily, Monday through Friday, to review all new submissions. You will receive an email at every stage of the process that tells you if any comments or requests have been made. Please address the comments, and if required, make the changes and re-upload your product to the same PASS submission.

If our review team leaves a comment on your work, don't fret. This is to ensure your product meets our quality standards and aims to help your sales. Higher quality work means more money in your pocket.



Declining a Product

Our team strives to help you make your product the best it can be, however, if it doesn't meet our standards (quality or otherwise), we reserve the right to decline it. You are welcome to re-submit with changes that meet our standards.

Quality Assurance (QA)

All of our products go through a rigorous QA process. Don't be surprised if you hear from one of our team members with a request for revisions. A product will not go live and you will not get paid until our QA standards are met.

Marketing

After the QA process, marketing will schedule the release of brokered content. Our marketing team will strategize the best time for the release, usually within a few weeks after final product QA. You will be notified on PASS when your product is scheduled, so no need to ask. If your product is bought by Daz 3D, the Daz 3D content team will schedule the release. Don't be surprised if we hold on to your product for a while. We'll usually have a themed bundle planned that we want your product to be included in.

Timelines

Average timelines are 30 days from submission to release. Things that impact these timelines include:

Review

If our team asks for changes, the faster you get them to us, the faster your product will get to QA. Please carefully review our guideline documents to ensure your products meet ALL guidelines, or changes will be requested.

QA

The more time you spend ensuring there are no QA errors, the faster your product will go through QA. Standard times are 10 business days.

Submissions

The busiest times of the year, like holidays and major sales, affect release timelines due to an increased load on the staff at Daz 3D. For holidays like Halloween, Christmas, etc, please allow a minimum of 6 weeks to ensure your product will be released on time.

Product Release

Congrats! You've published your product on Daz 3D.
You will now have 24-hour access to monitor your sales.
Earnings Determination
Brokered vs. Buyout vs. Commission
There are three ways to earn profits when selling with Daz 3D. Here's how it works: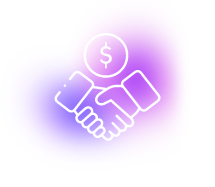 Brokering
Earn ongoing revenue with brokered content. When brokered, your product is added to our store, and lifetime revenue is split 50/50 between the artist and Daz 3D. Product rights remain held by the artist.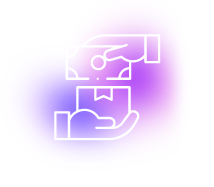 Buyout
If you'd prefer a one-time, lump-sum payment, check the "Daz O" box in Pass and fill in your desired buyout price. Our team will either accept the buyout, negotiate the price, or move the product forward as brokered. Product ownership is transferred to Daz 3D, however, artist credit will be yours unless otherwise requested.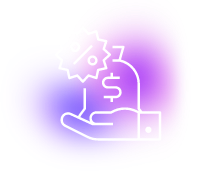 Commission
We often collaborate with PAs to commission content for Daz Original releases. Buyout price, theme, and the needs of the release are finalized with our production team. Keep an eye out for commission requests!
Buyouts
What to expect when selling your product to us:
After agreeing to a price, the product will go to QA to be tested.

Once it passes, the product will enter "Final QA" status.

You'll receive a contract within 2-4 business days.

Sign and return as soon as possible.

You'll receive the agreed payment on the next payout date.
If the review team offers a buyout for a product you didn't offer to us, you don't need to feel pressured to accept it. It all depends on whether you want to earn ongoing sales or receive a lump sum upfront. What you choose to do with your products is up to you.
Pre-Release Access
Daz artists are given early access to major release characters in order to provide supporting content upon release. To access these pre-releases, follow these steps to sign the EULA:
Log in

Navigate to your account page

Go to Vendor Tools

At the top of the PA Portal, there will be a notification if there is a EULA to sign

Scroll down to the bottom of the page where the EULA appears and sign it
Once signed, it will be automatically added to your account where you can download it.
*Please note the section in the EULA that prohibits using the pre-release items to create or sell products at other stores within the first 60 days of release.
For access to our style sheets and release schedule, please visit the PA forums:
PA FORUMS
Getting Paid
It's time for the part you've been waiting for!
Published Artists can be paid via PayPal, Direct Deposit (United States only), or wire transfer.
---
When do I get paid?
PayPal: Every 2 weeks, on the 15th and at the end of the month.
Direct Deposit: Once per month, paid out at the end of the month with a minimum commission payout of $50.
Wire Transfer: Once per month at the end of the month but incurs a $25.00 fee
(plus potential further bank charges, check your bank for details).
---
Payment Schedule
If a payment date falls on a Saturday, payment will be made on Friday.

If payment falls on Sunday, payment will be made on Monday.

If payment falls on a holiday, payment may be made the day before or the day after the holiday depending on the day of the week.
Payment terms are "Net 30", meaning payments are made 30 days following the end of the pay period. For example, if you are paid once per month via wire transfer or direct deposit, commissions earned between Jan 1-31 are paid at the END of February. If you are paid via PayPal, commissions earned between Jan 1-15 are paid Feb 15, and so on.
What is my commission?
Vendors earn a 50% commission from the net sales of their brokered products.
Can I earn a bonus or higher commission percentage?
Yes, Daz sometimes offers bonuses ranging from 2% to 30% to the top 100 Vendors based on a 60-day revenue average. If you are eligible for a bonus, an online notice will appear on your account. The bonus will be added to your account several days after the end of the month and will be paid out at the end of the following month with your other month-end payment.
Where can I see my product sales?
Log in to your Daz account and go to the "Vendor Tools" Tab.
When are payment cut-offs & payout dates?
There is a 2021 calendar here showing the dates on which payments are made, and when cut-offs are imposed (when handling buyout contracts) so please refer to this if you want to know when your payment will be made.
Can I change my method of payment?
If you wish to update your payment details please file a ticket.
What Products Do We Accept?
Minimum 5 animations
Cycles encouraged, but not required
Minimum of 5 items
A complete set including several props of a similar theme
Several color options
Morphs to increase versatility
Dialed morphs must include a user-facing file to add/remove shape
Options encouraged for better sales:
Eye colors
Makeup styles
Nail colors
Eyebrows or facial hair
Props are highly encouraged and improve the value and versatility of the product
Keep in mind that our customers purchase these with the intention of making whole scenes
Encouraged to include camera options
Several pieces for a complete outfit
Long flowing cloth is encouraged to utilize our dForce technology
It is common to also release texture addons (must be simultaneously submitted)
Accessories encouraged, but not mandatory
Includes several High Dynamic Range Images of a similar theme
If only one, must contain several cameras and render settings
A minimum of 10 lights
Encouraged to include multiple camera and intensity settings
Must include step-by-step documentation
Must provide any accreditation for snips or code clips taken from other sources
Minimum 20 seamless textures
Encouraged to have utilities
such as tiling, opacity etc.
Must include user-facing file for add/remove shape
Minimum of 15 unique poses/expressions (not including mirrored)
Outfits:
Minimum of 4 options
Environments, Vehicles, Props, etc:
Minimum of 1-2 options
Usually contains informative videos and documentation (PDF)
FAQs
Does Daz Require Content Exclusivity?
We do not require that you are 100% exclusive to Daz 3D (you may sell at other stores) however we do ask that the content you sell at Daz 3D is only sold on DAZ 3D. If you want to move your existing catalogs over to us, we're happy to discuss them. Please let us know if you have more content you'd like to sell specifically to Daz 3D.
What is Platinum Club+?
PC+ (Platinum Club+) is an exclusive membership program provided by Daz 3D that gives members incredible discounts and offers. Gain access to selective sales, weekly freebies, and items over 70% OFF.
30% Platinum Club discount on Daz Original products
PC+ member forum access
Access to thousands of PC+ items available between $1.99–$7.99
Weekly and monthly freebies
Active PAs are given this benefit for free as part of their PA perks.
Published Artist (PA) Perks
PAs have access to pre-release files for new Daz 3D figures allowing them to create add-on products for the latest figures well before the figures are eased to the public.

A private PA discussion forum, chat room, and an exclusive videos and tips forum for help with product creation.

Access to the Daz 3D internal production team for help and advice in overcoming obstacles encountered during product creation.

Product updates: We deliver files for both PC and Mac platforms and will also update your product page info, images, and even the installers whenever necessary.
Our thorough and experienced Quality Assurance team ensures your products are working as intended for customers.

FREE Platinum Club+ Membership for active PAs.

An EXTRA 20% OFF Daz Original items beyond the standard and Platinum Club+ discounts.

Tech support from our internal Product Team.

Sales feedback, product promotion, and advertising.

Bonus potential for the top 100 performers.

Community support with summits and newsletters.
What is a Daz Original (DO)?
Daz Originals (often referred to as DO) is the name given to the content Daz 3D owns. These products are either commissioned or purchased from PAs. As a PA, you receive additional discounts on DO items.
Will I need to sign a Non-Disclosure Agreement (NDA)?
When you sign up as a Published Artist, you will sign an NDA. These are commonplace in the industry, but if you're not familiar, it's a binding contract where the parties agree not to disclose information covered by the agreement.
This primarily covers content and information surrounding new character/figure releases, future technology developments, beta software, information in the PA forum, etc. We love to have PAs contribute and collaborate with our new efforts, but this can only be done on the basis that the information provided stays within the context of the company.
Please read this fully before you sign, and if you are unsure about what you may or may not share, please ask us.
HD Morph vs General NDA
Please note to access the HD Morph Loader Pro, you will need to sign a separate NDA. Please be aware that, unlike other content, HD content cannot be marketed, sold, or even distributed for free at any other site. This includes any HD content we may choose to decline.
Find the Morph Loader Pro High Definition agreement here.
What are Annual PA Reviews?
While marketing regularly reviews PA sales and performance, we also provide annual reviews. We review publishing frequency and offer feedback and encouragement when PAs stop releasing content.
Life gets in the way sometimes, and that's fine, but be aware that if we see an extended period of inactivity we reserve the right to revoke your status as a PA and your store will be removed. We will reach out to discuss the situation beforehand, and if the situation can't be resolved you will get a 10-day notice before termination of your PA status. Even in this instance, we review your back catalog and may offer to purchase your content so it remains in the store.
---
What are Interactive Licenses?
Customers are allowed to use Daz content they own to create 2D renders that can be modified, sold, or promoted in 2D works as protected by the End User License Agreement.
However, an Interactive License is required when using or distributing 3D content from the Daz 3D store, whether modified or in its original form, in video games or other applications. This is because apps and video games use, alter, or manipulate the original 3D data, rather than 2D rendered images.
While plenty of Daz 3D content provides an Interactive License option, it's up to the creator of each product to choose whether or not to offer an Interactive License.
Learn more about Interactive Licenses here.
Artwork Guidelines
The following are the artwork standards and requirements for product page artwork. These must be
adhered to or risk your product being declined.
Main promo - This is the large promotional image shown on the product page.
Pop-ups - These are gallery images used on each product page to show the product in more detail (color options, morphs, rotated perspectives, etc.).
Thumbnail - This is the image displayed on the store catalog. It is usually a version of the main promo image that has no text, logos, or watermarks. Because it's a small image, it needs to be uncluttered to clearly illustrate the product.
Main promo:
Size: minimum 1000 X 1300 pixels
Format: portrait
Pop-ups:
Size: minimum 1000 X 1300 pixels
Format: portrait or landscape
Thumbnail::
Required if Main promo has text, logo, or watermark
Size 380 X 494 pixels
Format: portrait
Human & Non-Human Characters
Main promo:
Showing off the figure or character from the thighs up looking its best on a simple background or backdrop.
Pop-up requirements:
1 pop-up showing the front and back view of the figure or character's base shape.
1 pop-up showing a close-up portrait of the figure or character's base face shape and face texture.
Close-up portrait pop-ups showing options for skin, makeup, eye colors, tattoos, facial hair, etc. These can be laid out in a grid.
Pop-ups showing close-up detail shots of the figure or character's skin texture, palms, feet, face texture, scars, etc.
Additional pop-ups that show the unique aspects of this character like fur, robotic extensions, spines, antennas, etc.
---
Clothing
Main promo:
A shot of a character wearing the clothing item(s) included with the product.
Pop-up requirements:
At least 3 images of the outfit being worn on different characters from various angles.
1 lineup of all of the texture options, if applicable.
1 pop-up showing a full-length, front and back untextured/clay shot of the clothing item(s) included with the product.
---
Clothing Textures
Main promo:
Shows 2 characters wearing the clothing item(s) with 2 of the texture options applied.
Pop-up requirements:
A minimum of 3 pop-ups showing the other texture options on different characters from various angles.
1 pop-up showing a texture line-up of all of the included clothing textures.
---
Hair
Main promo:
Showing a portrait of a character with the hair being worn.
Suggested at a 3/4 view.
Pop-up requirements:
3-5 pop-ups showing the hair on different characters, with various color options and morphs applied.
1 pop-up showing all of the hair texture options. These can be laid out in a grid.
1 pop-up illustration showing a shot of the hairstyle un-textured.
---
Props
Main promo:
Showing off all of the props included with the product.
Pop-up requirements:
At least 3 Pop-ups showing close-up shots of the included props, shown individually or in small groups.
At least 1 Pop-up showing all of the props untextured.
---
Environments
Main promo:
Showing as much of the environment as possible with only the props that are shipping with the product.
Pop-up requirements:
Multiple Pop-ups from different angles, giving customers a good example of the environment.
Pop-ups showing the environment untextured/clay from different angles.
1 pop-up of an overhead shot to show the overall size and layout.
1 pop-up of any included props individually (ie plants, food, furniture).
---
Poses
Main promo:
Showing 3 of the poses included in the product.
Pop-up requirements:
Pop-ups showing all of the poses in the product. Please use an efficient format to display all options, like in a grid.
---
Wrap-Up
The artwork will be evaluated during the approval process and will undergo a final evaluation before publication. You will be contacted with any requests or required changes. These must be submitted and approved before the product goes live in the store. Please note that not following these guidelines can result in the product being declined.
Naming images:
"product name_main"
"product name_popup_1", "product name_popup_2", etc.
"product name_thumbnail"
---
Body parts images should have:
Belly buttons/navel = ON
Nipples = OFF (Women, children)
Genital bulge = OFF (default only)
---
Nudity and Sexuality:
No nudity
No "implied nudity," the viewer must be able to see enough of a clothing item to know the character isn't naked
Clay figures need to be wearing untextured clothing
No side or under breast
Genitals and breasts need to be covered by opaque clothing
No crotch shots (camera aimed at genitals)
No "upskirt" shots where the camera is aimed up under a skirt
No gratuitous sensuality
Show characters appropriately dressed for the activity or environment in your scenes
Age-appropriate clothing and behavior only

No adults in school uniforms or other children's clothing
No children in over-sexualized clothing (stiletto heels, clubwear)

No figures holding objects to their mouths suggestively
No sultry tongue tip in the expressions (tongue tip licking the top lip or teeth)
**Overall, no overly sexualized content or behavior. Doing so risks your product being declined.
---
Underage or Teen Characters (Below 18):
Age-appropriate clothing only

Based on how old they look, not the description

No bare shoulders (use Tshirt and shorts)
No bare midriff
No swimsuits

Only allowed if the product is a swimsuit for kids/teens. Shown only in a pool or beach environment.

No tattoos
Age-appropriate poses

No sexual or suggestive poses or expressions

Age-appropriate environments
**Absolutely no sexuality of children whatsoever. This will result in an immediate decline.
---
Poses to Exclude:
Overly sexual

Reverse peace sign ("peace" with the back of the hand facing out)

"Flipping the bird" (only middle finger up)
Any other offensive hand gestures
**You can include these in your product, you just can't show them in your promos.
---
No Offensive Iconography:
No content shall be deemed or depicted as offensive to any race, group, culture, country, religion, minority, or other instance. Examples of this are in (and not limited to) the list below. Use of these in any content can result in a declined product.
---
Copyright:
No copyrighted artwork or images whatsoever
No copyrighted logos, brands, names, etc. Even if they aren't included in the product
---
---
Content Guidelines
The following are the content standards and requirements for content creation and submission. These must be adhered to or risk your product being declined.
Products that Daz 3D sells We welcome Published Artists to create a variety of product types for our store. Here is a list of what we sell:
Characters
Environments (Indoor and Outdoor)
Hair
HDRIs
Lights
Morphs/Shapes
Outfits
Poses/Expressions
Props
Scripts
Shaders
Textures (add ons)
Tutorials
These are rules and guidelines around naming products. Please note that upon submission, your product name is subject to being adjusted per these guidelines.
Make sure to give the product a unique name, especially if it is a character

Check the DAZ store to see if a product already has that name

No special characters

! ( ) é Ü ñ ? , ' / "" etc.

These products have to include the product type in the product name:

Textures, outfit, HDRI, shaders, poses, expressions, animations, tutorials, etc.

"Genesis" has to be spelled out, no "GM8/GF8" in the title
Must denote which base figure the product is for, if applicable

Characters, poses, hair, outfits, etc.

Ex. " Bodysuit Outfit for Genesis 8 Male", " Standing Poses for Genesis 8 Female" etc.

Texture names need to be called "(Outfit name) Textures"

Ex. A texture product for "Summer Outfit for Genesis 8 Females" would be called "Summer Outfit Textures"

"dForce" must be at the beginning of the product name

Ex. "dForce Summer Outfit for Genesis 8 Females""

The following terms cannot be used:

Lolita

Or any version of it like "loli"

Due to payment restrictions on US sanctioned countries, the name cannot contain these country names:

These can be used in the product description and the internal files

No slurs, derogatory/discriminatory words, or other forms of hate speech are allowed.
No discriminatory or offensive content

Daz reserves the right to remove/decline any offensive content. Examples of which include, but are not limited to:

Overly sexualized content

Age Inappropriate Content

Absolutely no sexualization of minors

See Artwork Guidelines for how to present minors

Genitals cannot be morphed on the base figure

All morphs must be on the geograft
Any product infringing on copyright is subject to being declined or pulled from the store. This includes but is not limited to mesh, images, textures, and names.
Please remember when researching, just because you found it online does not mean that it is free to use. Diligence must be used in confirming licensing and usage rights.
The use in part or whole of any other artist's products or images is considered a copyright violation and is subject to removal. By uploading a product for QA approval you are declaring you own the copyright to the contents of that product.
A 3D rendering system that uses RSL shaders.
A person not involved in development that tests your product before submitting it to Daz 3D.
A one-way content converter from Daz Studio to other 3rd-party software platforms. Namely Cinema4D, Unity, Unreal, Maya, Blender, and 3DS Max.
A shortened version of "Carrara," typically used in file names when the file is for use in the Carrara application.
An easy-to-use content management application that assists users with installing content for use in Daz Studio.
An installation tool that allows users to install their content directory from Daz Studio without the need to install another application.
Products that are completely owned by Daz 3D.
A cloth and hair simulation plug-in available in Daz Studio. We only support this with products that list "dForce" in the name.
Also known as Daz Install Manager. This is an application that assists with installing content into Daz Studio.
A shortened version of "Daz Studio."
A Daz Studio file type that is used for morphs and expressions.
The main Daz Studio file type.
A render engine available in Daz Studio.
Daz Originals that are periodically offered for no charge. Offered on a temporary basis.
Daz 3D's original customizable figure platform.
Daz 3D's flagship characters.
There have been several generations of figure technology. Namely Genesis, Genesis 2, Genesis 3, and Genesis 8.
A geometry graft or "geograft" is a type of figure add-on that replaces part of the original figure with the add-on, essentially "grafting" a new feature onto the figure.
Short for "geometry shell," a geoshell is a clone of a base mesh that copies whatever you do to the original object. You can create a geoshell around any object by selecting it and clicking Create > New Geometry Shell.
High Definition (HD) Morphs are available on Subdivision Surface (SubD) models, and the creation of HD Morphs relies on the Morph Loader Pro HD plug-in. HD Morphs allow you to sculpt on higher resolution levels, using all the extra geometry SubD provides.
A render engine produced and maintained by NVIDIA used for realistic renders. It is available in Daz Studio.
Join Controlled Morph (JCM), Morph Controlled Morphs (MCM), and Full Body Morph (FBM).
A shading language. Used for NVIDIA Iray renders in Daz Studio.
Morphs are specific distortions of mesh created for specific figures. These can range from blinking an eyelid, to instantly creating a weightlifter's body-shape, to anywhere or anything in between.
Short for "Published Artist," these are Daz Artists that create the content on the store.
The online service where PAs can submit their finished products.
"Platinum Club +," Our exclusive membership program to get incredible discounts and offers, plus access to selective sales and special Freebies. As a PA, you will receive a free PC+ membership.
.dll files are used for manually installing plug-ins on Windows machines. This is not available for all plug-ins.
A shortened version of "Poser," typically used in file names when the file is for use in the Poser application.
A shading language used for 3Delight renders in Daz Studio.
Or more specifically, Daz Script, is a dynamically-typed, interpreted, object-oriented scripting language that's tightly integrated with the Daz Studio API. Syntactically, Daz Script is very similar to JavaScript, JScript, and ActionScript.
Quick rendering in the viewport that serves as a preview of what your render will look like using different DrawStyle options.
Have More Questions?
Please submit a ticket through Zendesk. Our team will get back to you within 48 hours.
Please note Zendesk is NOT checked during weekends or holidays.