Just Released : Amazing Skins For Lilith 6 [Commercial]

V3Digitimes
Posts: 2,438
Amazing Skins For Lilith 6 is released, you can find it here :
http://www.daz3d.com/new-releases/amazing-skins-for-lilith-6
And my store is also on sale today : http://www.daz3d.com/v3digitimes
In Amazing Skins For Lilith 6 you will find many presets for flexible and efficient rendering of Lilith 6. Based on Amazing Skins Materials, they will allow you to : render in any case without initial freeze, render faster in general, and much faster your HD Lilith figure, adjust skins parameters using organised Hue, Saturation and Value dials, as well as the specular size in two directions, and the parameters two scattering layers (SSS total amounts, sheen and scatter repartitions).
For the ones who prefer double click and render, you will find :
- "realistic human" skin tones variations,
- fantasy presets,
- "tec and tek" skins presets presenting surrealistic skins highly reactive to lights,
- a few lights presets (most of them, sometimes a bit modified were used for the promo images), 4 for figure rendering (there is more light on the figure than in the rest of the scene), 3 for large scene rendering (light is balanced in the whole scene).
- Skin and Lips or just Lips gloss options (driving separately highlight size, and highlight strength)
- Many eyes presets are also included, as well as different Lacrimals option to fit lacrimals to eyes/skin.
- the make up options of the default Lilith 6.
- skin radomisers
- maybe a few other things I do not remember

You do NOT need to own Amazing Skins for G2 Females. Furthermore, Amazing Skins for Lilith 6 is 100% compatible with Amazing skins for Genesis 2 Female meaning that you can use any of the sub-properties presets on Lilith.
It just requires to have Lilith 6, since Amazing Skins For Lilith will apply the default Lilith maps provided in "Lilith 6".
And remember that the skins for Lilith can also be applied on other G2 figures :)
Of course, even if not mentioned, all renders of promo images are Daz Studio renders.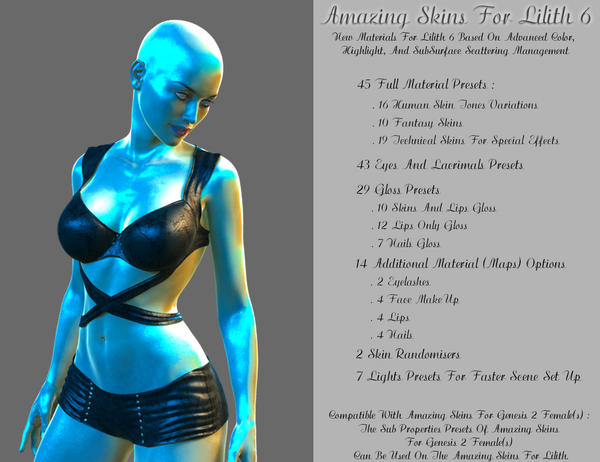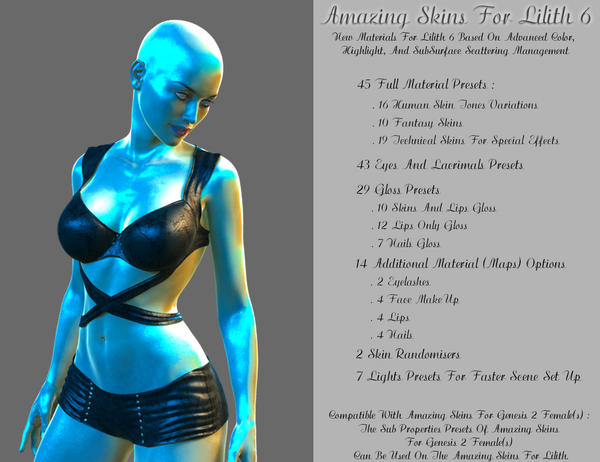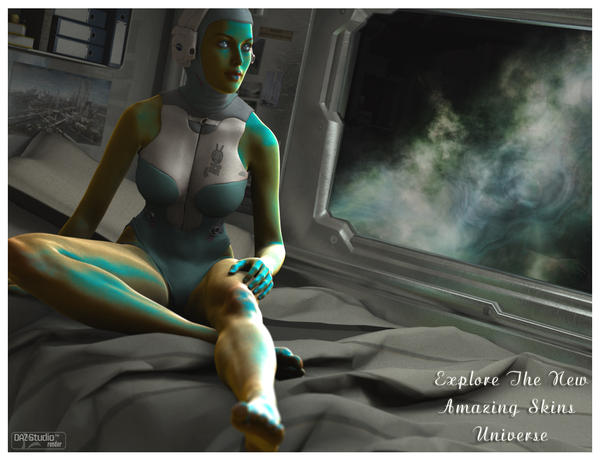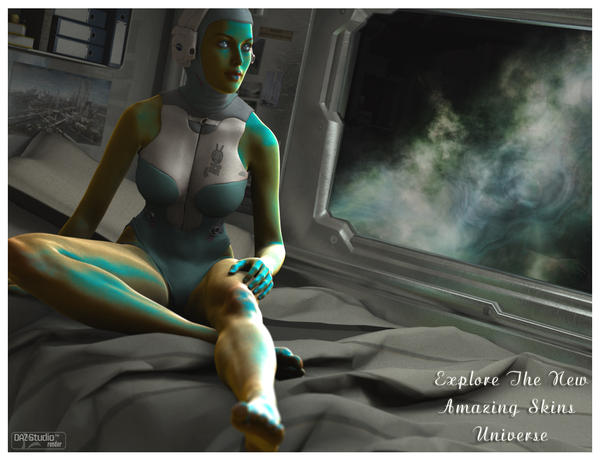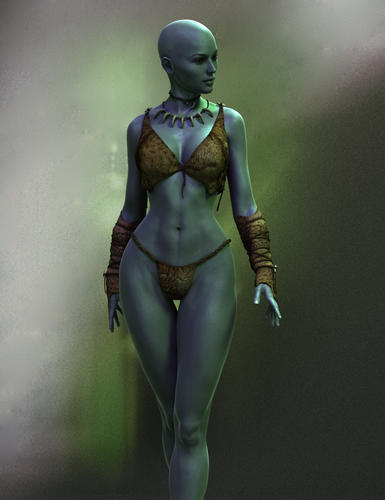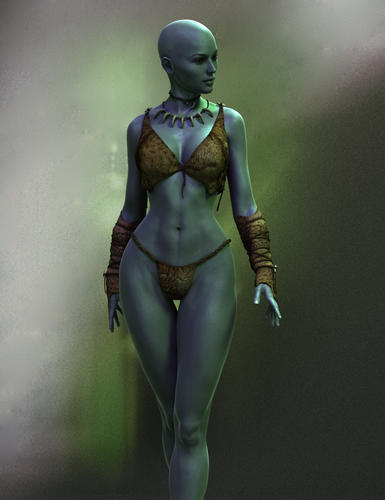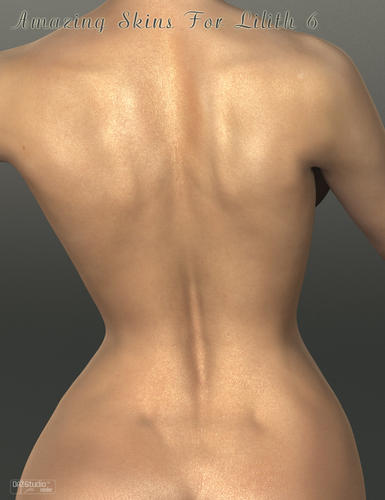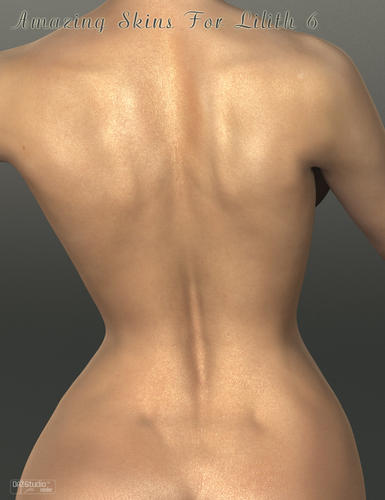 Post edited by V3Digitimes on