Free Low-Poly row of basic books prop

Eden Evergreen
Posts: 8
Eden Evergreen Presents:
An ultra-low-polygon-count row of "Basic Books" prop, along with 7 different low-resolution sets of textures in different colors.
This resource-friendly row of books is good for background bookshelves, especially if you don't need a great deal of precise detail but don't want empty shelves.
Tested in DAZ|Studio4 and Poser5, and worked in both.
Included:
1 .obj (geometry)
1 .pp2 prop
1 texture template (in folder with ReadMe)
1 specular map (should also work for reflections)
1 bump map (should also work for displacement)
7 .pz2's to apply the differently-colored textures
It's not fancy, since I'm very much a beginner at modeling.
However, it might accidentally be useful to someone besides just me. So I'm offering it at ShareCG and Renderosity for free.
Enjoy! :)
ShareCG:
http://www.sharecg.com/v/64922/gallery/11/Poser/Basic-Books
Renderosity:
http://www.renderosity.com/mod/freestuff/details.php?item_id=69572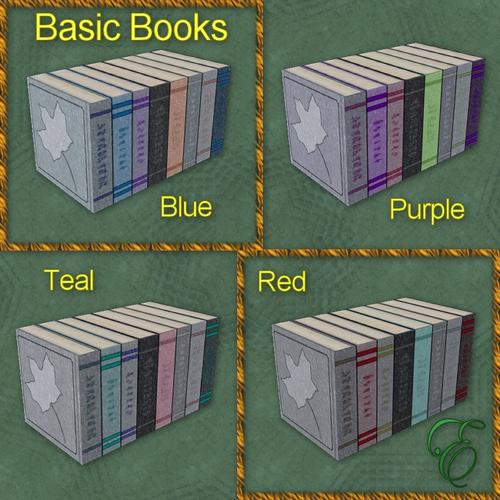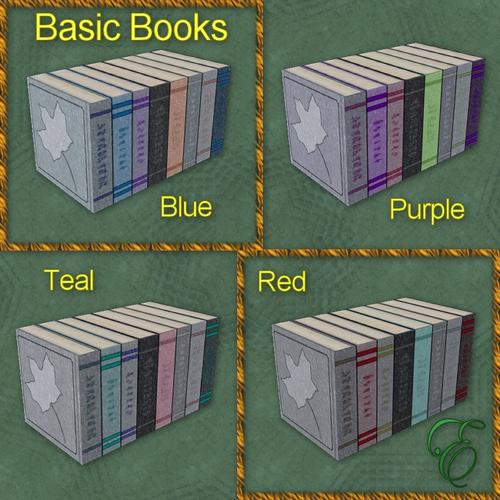 Post edited by Eden Evergreen on