Funky eyelash shadows with Iray (AKA don't stray from world center)

eric susch
Posts: 63
UPDATE: If you are looking for a workaround skip down to the 12th entry where I figure out what the problem is.
I'm having a problem with eyelash transparency in Iray that creates a thick dark shadow above and below the eyes. It's as if the spotlight doesn't see the transparency part of the lashes. It looks like the hair is a problem too, just not as bad.
The scene is V6 with updated Iray Optimized G2F material. The set, wardrobe, and hair have all been updated with Iray Uber Base. The only lights are mesh lights built into the set (Stonemason's Utopia Deck C) and a photometric spotlight on the face which is causing the problem. (see first picture) The spot Light Geometry is set for Disc to make the light softer. I've discovered if I set it back to Point that the eyelash problem goes away. That's a harder light than I want but would be acceptable if it didn't create a different problem - funky shadows on the gloves and chest. (see second picture) Tried lighting the face with a mesh light, same problem with the eyelash shadows.
I'm at my wits end. I've tried adjusting every setting I can think of on the spotlight, the eyelash surface, and the uniform. Anyone know how to resolve these two issues?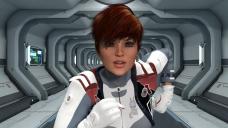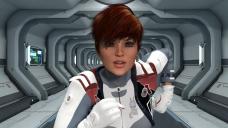 V6 runs 07 perspective view frame 305 disc key light - eyelash and hair shadows.jpg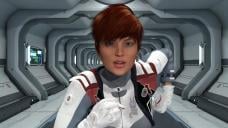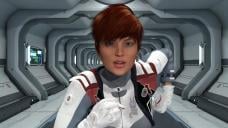 V6 runs 07 perspective view frame 305 point key light - chest and glove shadows.jpg
Post edited by eric susch on