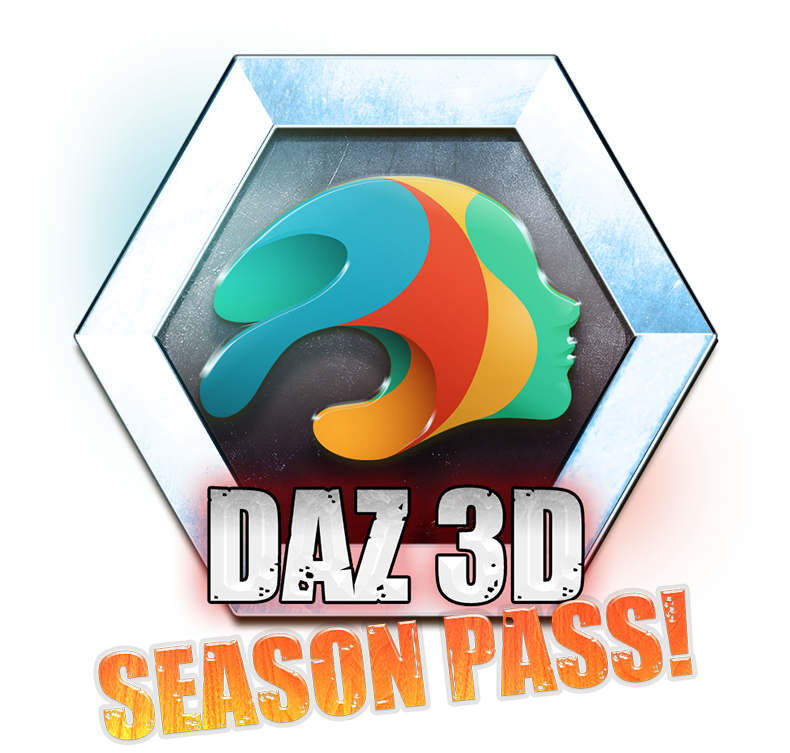 Early Bird Season Pass Ends
Days
Hours
Minutes
Seconds
Join a unique community with
The Daz Season Pass
Get early releases, exclusive live tutorials, render contests, free items, and forum flair that will make you stand out from the crowd and MUCH MORE.
Season Pass will run from:
April 5, 2021 to June 6, 2021
Buy Now

Base Characters
Get an early release on 5 upcoming Base Characters

Brooke 8.1

Character Release

Character Release

Character Release

Character Release
5 HD Add-Ons
Get an early release on 5 upcoming HD Add-Ons

Brooke 8.1 HD Add-On

HD Add-On

HD Add-On

HD Add-On

HD Add-On
Introducing Forum Flair
Stand out from the crowd with Daz 3D Forum Flair
It will appear next to your name in the Daz Forums and let others know that you are a Season Pass holder.
It will also act as a "ticket" to enter your renders into the Season Pass Contests*.
Buy the Season Pass in the first week to get the

Platinum Flair

Buy between

April 13-19 for

Gold

Buy between

April 20-May 30 for

Silver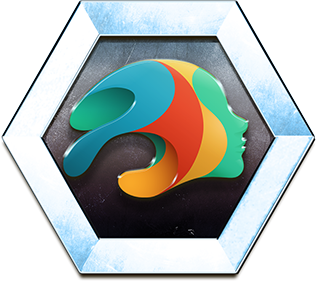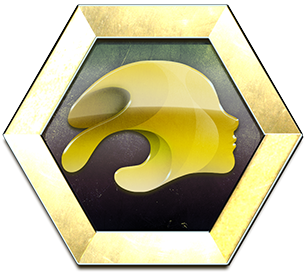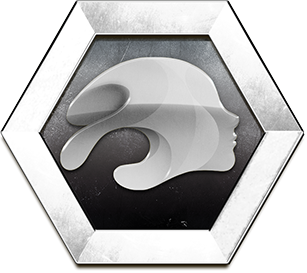 Not a PC+ Member? Become one today here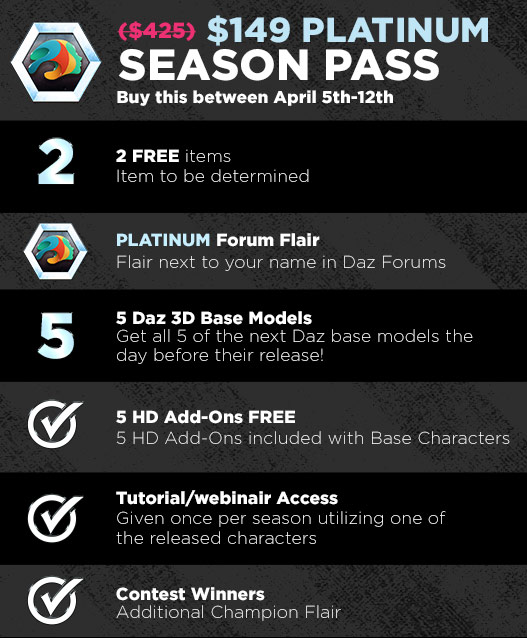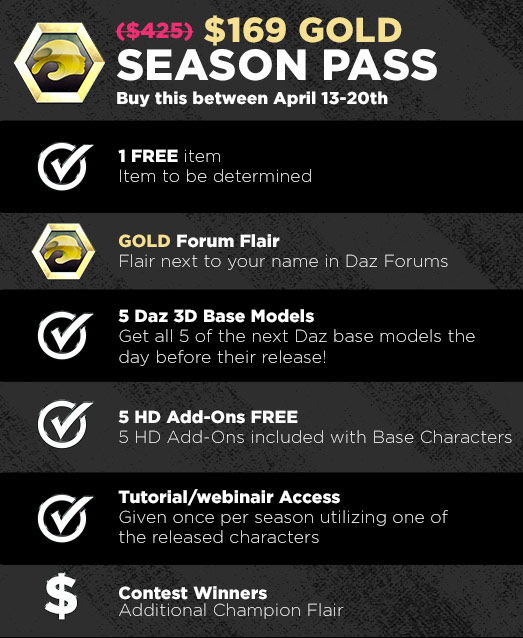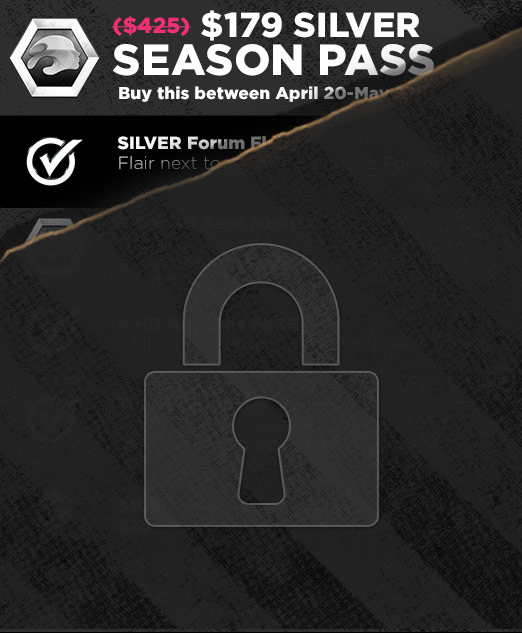 ** Season Passes are non-refundable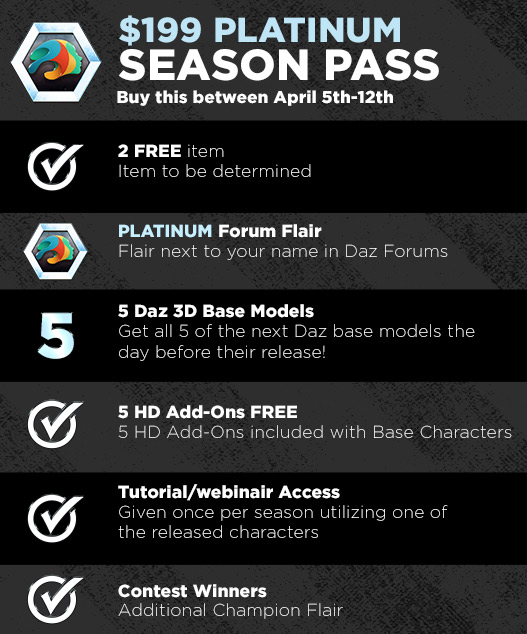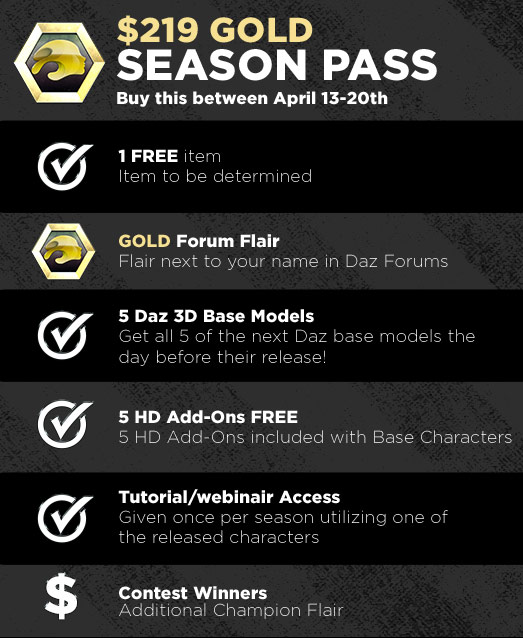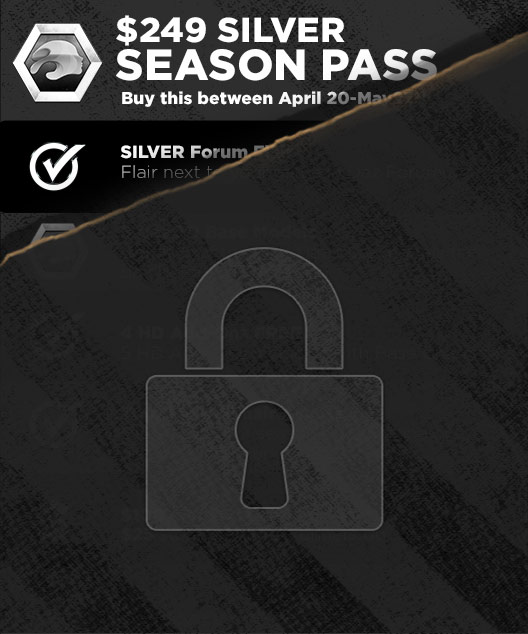 ** Season Passes are non-refundable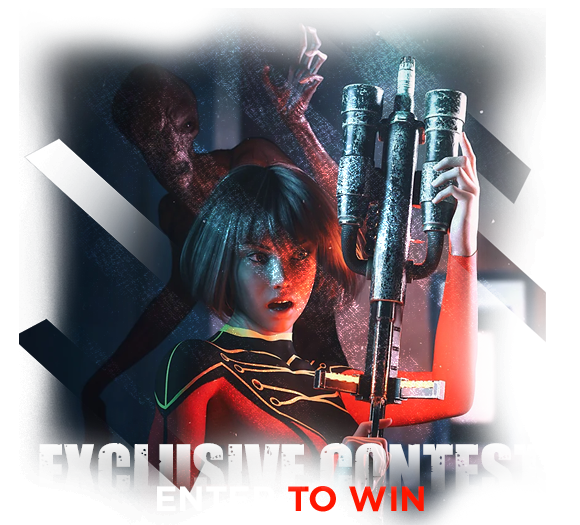 How it works:
Use your early-accessed Base Characters in our Season Contests!
to GET YOUR DESIGN FEATURED by Daz throughout the site and promotional material and more!.

Submit your render the Daz Gallery add tag seasonpass to enter.
The awards will be in the following structure:
Contests exclusive to Season Pass holders
Champion! The winning render will receive Champion Forum Flair, $100 store credit, and their render put on our Season Pass landing page and used in Daz Promotions.
Runners-Up! Each Runner-up (2) will receive Runner-Up Forum Flair, $25 store credit, and their render used in Daz 3D advertisements and promotions.

How to Enter:
Who is eligible:
Only Season Pass holders are eligible for the Season Pass Contest*
Use your early access of Brooke 8.1 to create your entry in
Daz Studio then complete the following steps:
Season Pass Contest Render
Show Brooke 8.1 in her element! She is a strong independent New Yorker in the business industry.
Post on Gallery
Go to the Daz gallery
Click "Post Image"
Upload your image with a title
Add tag "SeasonPass"
Submit entry to "SeasonPass" Category
Submit your entry
Submit your art to Daz by April 20th 2021 11:59 PM MDT for a chance to win Forum Flair, Store Credit and more Details Below

How entries will be judged:
Brooke 8.1 is a middle aged, confident and professional woman. We want to see your interpretations of that.
Entries will be judged by Daz Employees and will be based on lighting, texture creativity and the career-professional theme.
So show us what you got! All entries must include Brooke 8.1 as the focal point of the render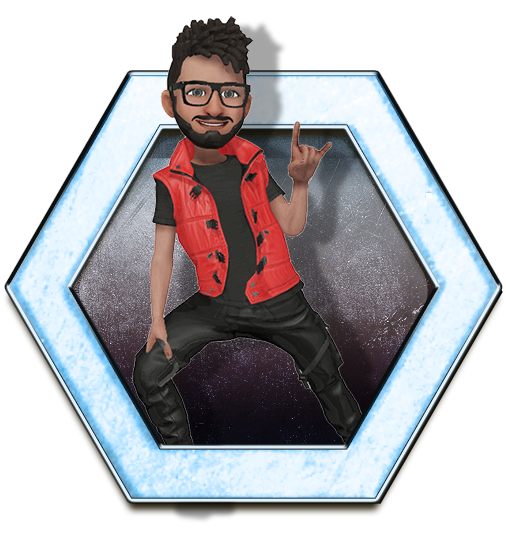 Scott Vincent
Digital Manager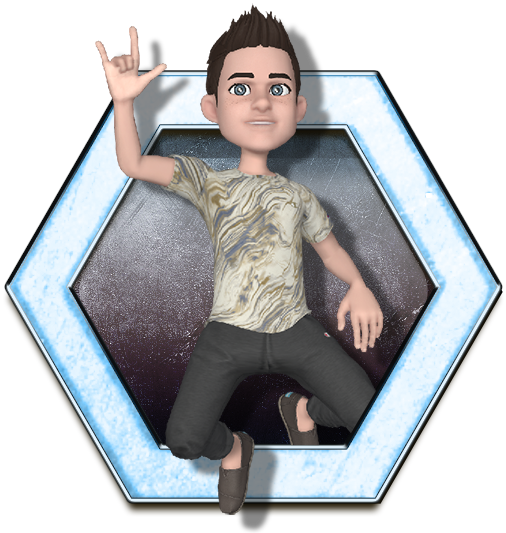 Brannon Laveder
Lead Design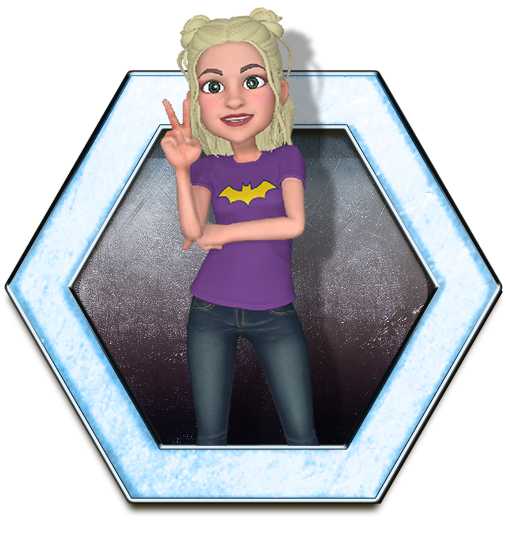 Kristen Rosario
Brand Manager

Prizes
The top 3 renders will be selected as the champion (1) and runners-up (2)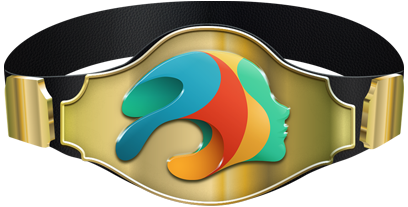 Season Pass Contest Champion Flair in the forums
$100 store credit
Have their render featured on the Daz Season Pass
Landing page and Daz advertisements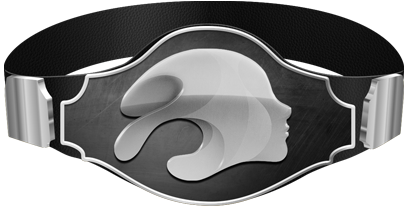 Season Pass Runner-Up Flair in the forums
$25 store credit and will have Silver Runner-Up Flair
Added to their name in the forum
Art featured in Daz Advertisements

*Employees and friends and family of Daz employees are not eligible