OziChick Aria Skin tone Mat load error. (Solved)

ZarconDeeGrissom
Posts: 5,399
Yet another potential flood I guess.
Aria for Genesis 2 Female(s)
http://www.daz3d.com/aria-for-genesis-2-female-s
(EDIT; this issue has been solved, and an update should be available threw DIM shortly if not already. Thank you everyone for your help with this.)
Just click the "Skip" when the error appears. The independent eye color presets for her work just fine.
This is yet another error where the "!Mat.duf" thinks it needs Stephine 6, when it dose not. Stephine 6 is NOT a requirement.
(edit)
This figure is not in the smart tab, so it gives me an excuse to try adding her with instructions from this post.
http://www.daz3d.com/forums/viewreply/665938/
(Edit 28Aug2014)
There has been some discussion about the method to produce the error with tech support, tho I suspect it was initially tested on a computer with Stephanie 6 installed. Thus the error was not detected before now. I did wipe Aria from this computer, and re-download from scratch, with no effect on the error.
Tech is/was going to contact OzyChick, Sorry I have no more definitive answers to report this morning.
OC_Aria_ProductPage001.png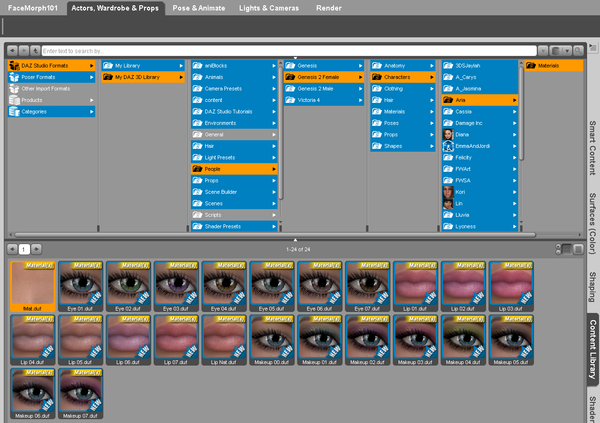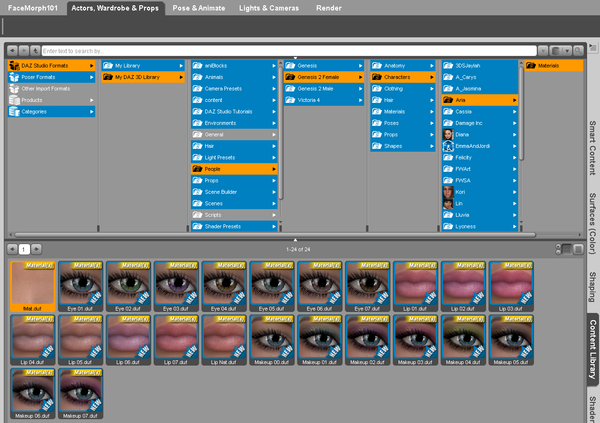 OC_Aria_ContentLibraryPath001.png


OC_Aria_Matt_EyeError001.png
Post edited by ZarconDeeGrissom on