Making a face morph in Daz Studio, where to start?

ZarconDeeGrissom
Posts: 5,399
I am aware that you can't just Install Daz Studio, and be creating lifelike figure morphs and professional renders first day, with no former experience. In fact it is something that takes years of fumbling around and making mistakes to gain experience.
I'm not entirely sure that Daz Studio is a good program for making custom faces. There is some face morph products available for morphing existing figure faces to some extent. On the other hand, when I search the net for beginner guidance on using the morph products to make a face, all I find is demonstrations of other non-daz products for turning a single photograph into a head with less then convincing results.
So here I am. I have purchased a bunch of daz face morph products, installed them, and have no clue what I am doing. Case and point, I tried to create a face similar to the attached example, with 'less then desired' results. It looks nothing like I intended after days of fussing with sliders.
Post 1of3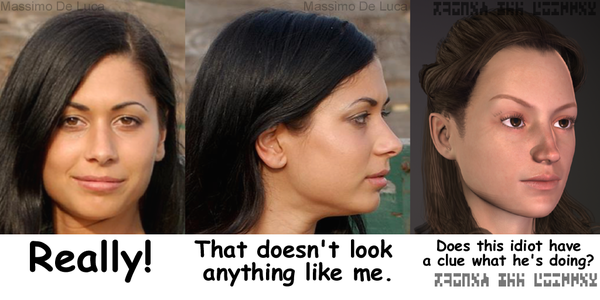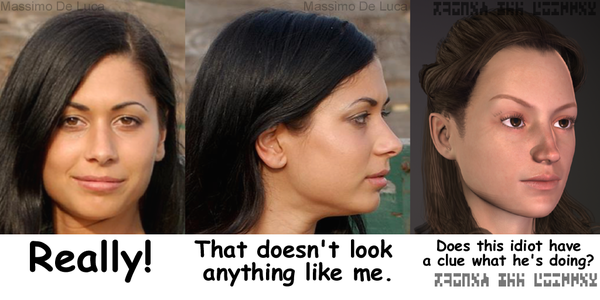 00BadFacemorph1Comic1003.png