UltraScenery [Commercial]

HowieFarkes
Posts: 572
Hi all,
I'm pretty excited to show off my product - UltraScenery. Think of it like UltraTrees but for entire landscapes. Use procedural noise and/or heightmaps to generate the terrain, select features such as rivers, ponds, roads and tracks then choose an "Ecology" to cover the terrain in vegetaion and rocks etc.
A sample of generated landscapes are below :)
** Things to try if UltraScenery is not working for you **
Ensure you have the latest version of UltraScenery installed (currently that is version 1.3.1)
Install UltraScenery via DIM instead of SmartContent
Ensure Instance Optimization in the render settings is set to "Memory" or maybe "Auto" but definitely not "Speed"
Use a viewport renderer other than "Nvida Iray"
Uninstall Octane Render (if convenient) - Octane Render has for some people caused freezes and/or extremely long processing times for UltraScenery
Getting a big stack of plants and props in the very center of the scene - that also can be caused by Octane Render and can be resolved by uninstalling Octane.
Ensure any required products are also installed for the addon you're using - find a list below if unsure.
List of Addons for UltraScenery
List of Addon Bundles for UltraScenery
Other Resources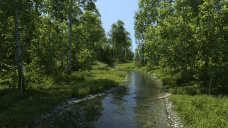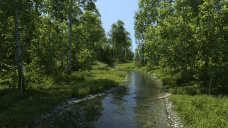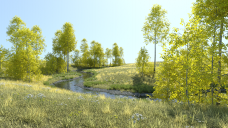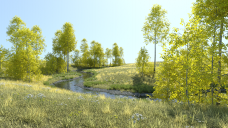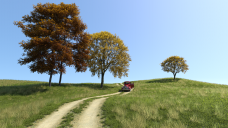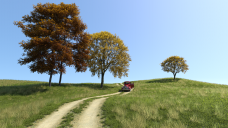 Post edited by HowieFarkes on
This discussion has been closed.