A Technique for Creating Realistic Oceans and Seas

FractalDimensia
Posts: 0
Let me start by saying I am a Carrara noob. With just a year of experience under my belt, I'm learning a lot every day, so I have a great deal yet to learn. With that in mind, I hope you find this description for how I create my ocean scenes useful.
I am (like others I assume) interested in knowing what others have done to create oceans. If you have developed your own techniques, I hope you will share them on this (or another) thread!
Overview
I have to admit, as a long-time fan of ocean pictures and paintings, I was excited when I discovered Carrara had an "Ocean" object. But, no matter how hard I worked at it, my ocean renders just didn't have the kick-butt feel I was looking for. I suppose the Ocean object is better than starting with nothing, but so far, my Carrara interests have been in realism, so I wanted more than what the Ocean object has to offer.
With a little experimentation, I discovered I can create nice ocean effects by following these five basic steps:
1) Lighting and atmospheric effects will change how your ocean surface and shader look, so I start with creating the general scene atmosphere.
2) Create and size an ocean surface using the Terrain object.
3) Shade the ocean surface.
4) Replicate the ocean surface.
5) Fine tune the ocean to create the ambience you want, and add your objects.
In the posts that follow in this thread, I will show how to create the scene attached below. If you are looking for a shortcut, you can download the CAR file used to generate this image with the following link:
https://docs.google.com/file/d/0B8V9-txK8F4MOTVZQko2MEJ4cU0/edit?usp=sharing
NOTE: This CAR file contains the ocean terrain I used in the scene attached to this post. This file is for public use; so feel free to modify and use it as you want. I just ask that if you find something really awesome, that you post something about it in this thread, and share your discoveries with others.
The posts below expand on how this CAR file was created.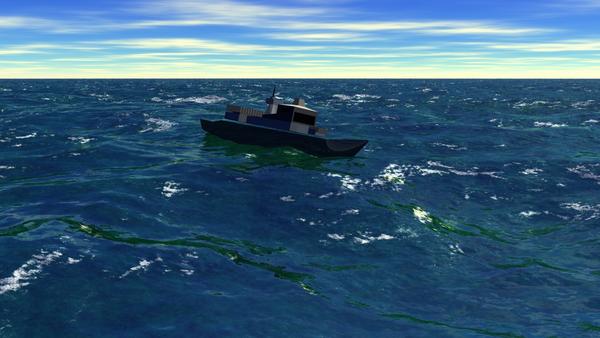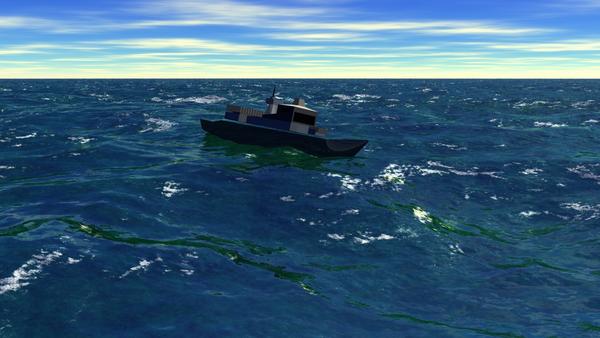 Ocean_Creations_-_Final.jpg