Poser/DAZ Studio WorldBall Render Gallery

3dcheapskate
Posts: 2,586
This thread's for anybody who's created images using the freebie Poser or DAZ Studio WorldBall for the background and (main) lighting.
Please feel free to post any images meeting those simple criteria, whether they're WIPs or finished artworks. Also any hints/suggestions on how to make best use of the worldball, or how to overcome problems.
I'll start the ball rolling with four variants of exactly the same scene - "You Watch My Back...".
Between renders I just swapped WorldBall environment set and adjusted the WorldBall yRotation (after parenting the Sun and IBL to it!) to get a nice lighting/background combination.
DAZ Studio 4.5 renders, 65mm focal length:
- Dinokonda and Victoria 4 from DAZ
- V4 Hippogriff Rider outfit from Content Paradise
- Pretty3D's Fantasy Warrior Hair from Renderosity
- V4 texture is one of Syltermermaid's from Pretty3D/Artraiders or Content Paradise
- Sword, shield, and WorldBall (lighting and background) are mine - Cinderside, Grasslands (Evening), Misty Mountains (Dawn), and Sand respectively.
(All non-free content used in this render is legally owned by myself - or my alter ego with the wallet!)
I did a bit of playing with the bump and displacement on both figures - I've never liked plain old flat surfaces! Also used my ShieldTMS shader for the shield, and fiddled with the DS materials on the sword (the default DS mats are really messed up!)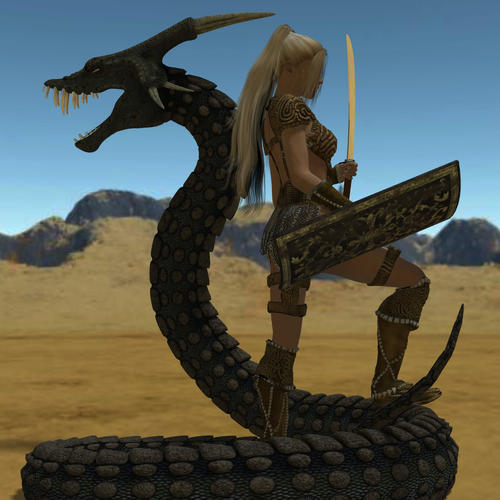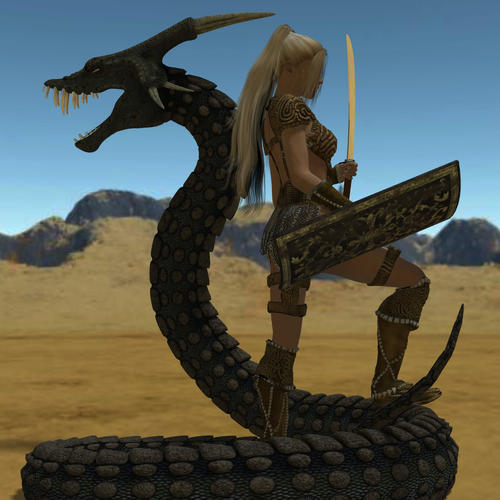 You_Watch_My_Back_4_(Sand).jpg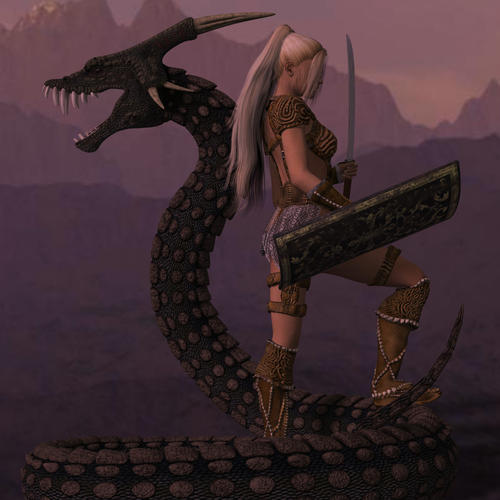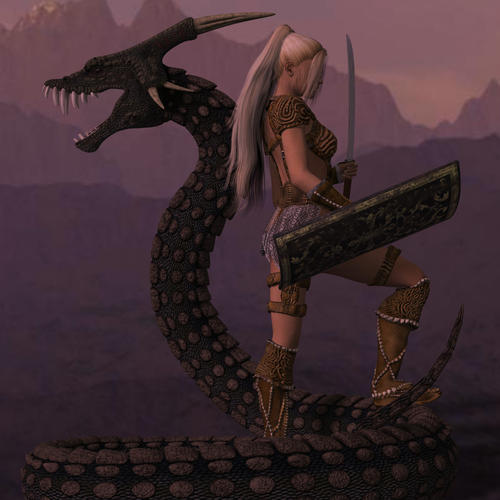 You_Watch_My_Back_4_(MistMountDawn).jpg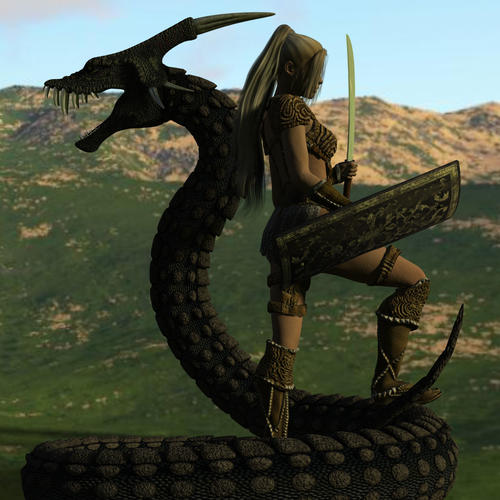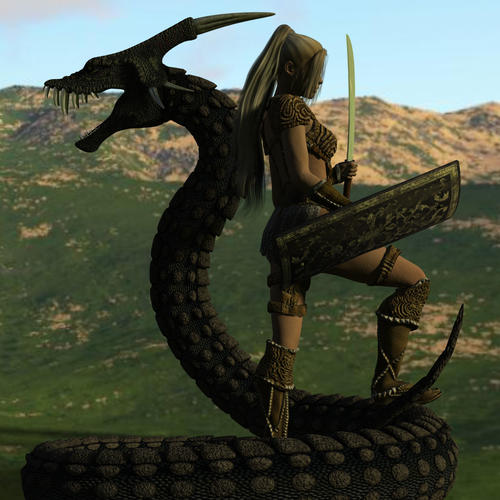 You_Watch_My_Back_4_(Grass_Eve).jpg
You_Watch_My_Back_4_-_ash_(V4BumpOK).jpg
Post edited by 3dcheapskate on