InaneGlory's Photo Studio Lux and the Photo Studio Bundle - Now Available [Commercial]

InaneGlory
Posts: 294
A couple of years ago while crossing a lake in a kayak, a few different thoughts and ideas I'd been having on lighting coalesced into one cohesive vision. That vision became the basis behind what became the original Photo Studio. And while Photo Studio 2 and 3 both expanded and filled out the core concepts behind that idea, there was one aspect of my vision that never really came to light until now.
Part of the idea was always to create a set of lights that would work across boundaries. One set of lights that would create the same light in different software platforms. That was the dream and until recently it has remained just that, a dream. At first I tried The Photo Studio lights in Poser. P8/PP2010 was still all bright and shiny new at the time and Area/Mesh Lights where a brand new feature in Poser but there was no joy down that road. The differences between how the Area Lights worked in the 3Delight and Firefly render engines where just too great to bridge. What worked wonderfully in one platform wasn't so great in the other. Dejected, I put that aspect of the vision away and I worked to make the original Photo Studio lights all they could be in just one platform (DS). Then Reality came out and I dreamed the dream again but it wasn't to be. While the lights would work, most of what made them special got left behind in DS, and you had to set everything up by hand in LuxRender, every time you wanted to use them. Workable, but not the quick easy, reliable results solution I was looking for either.
But now with the ability to create LuxRender materials from within DS that the Luxus plugin provides I can finally do what I've always wanted. In fact, I can do more than that. I can give you one single set of lights that will work perfectly in Daz Studio and also in LuxRender. Here are a few comparison render in both DS and LuxRender. On the right are promos from the original Photo Studio sets, on the left are re-renders of the (mostly) same scene using Photo Studio Lux and LuxRender. Now the one thing you need to keep in mind is I've been using DS for over 7 years now, I know surfaces and lighting in DS like the back of my hand. LuxRender I've been using less than a month. Lighting, I've got a real good feel for, surfaces not so much. Lots of what you see are actually default Luxus texture conversions.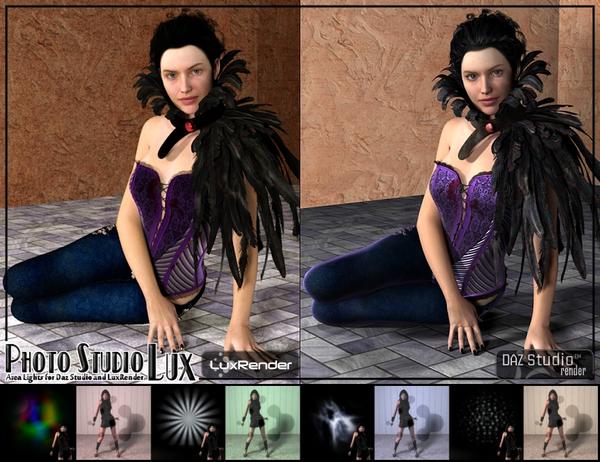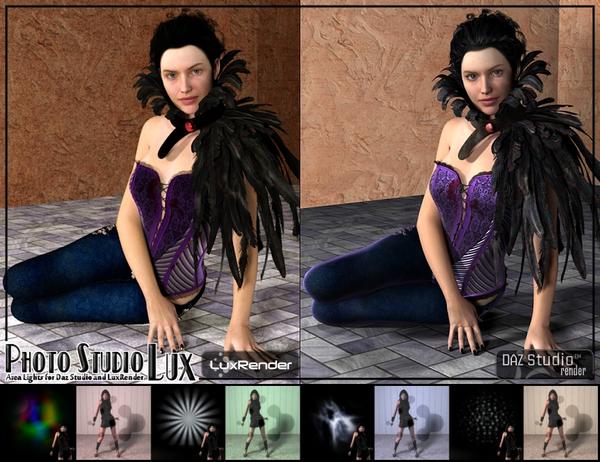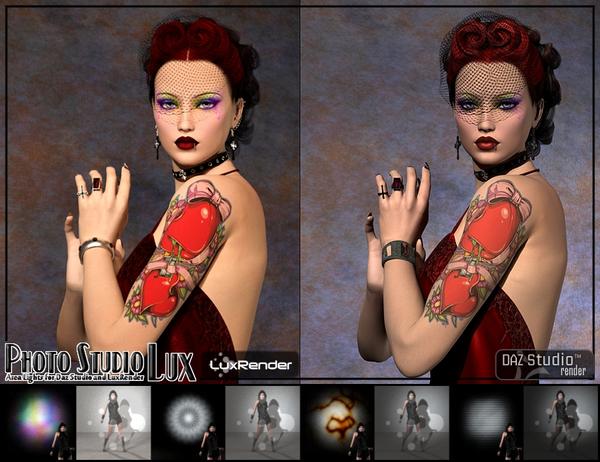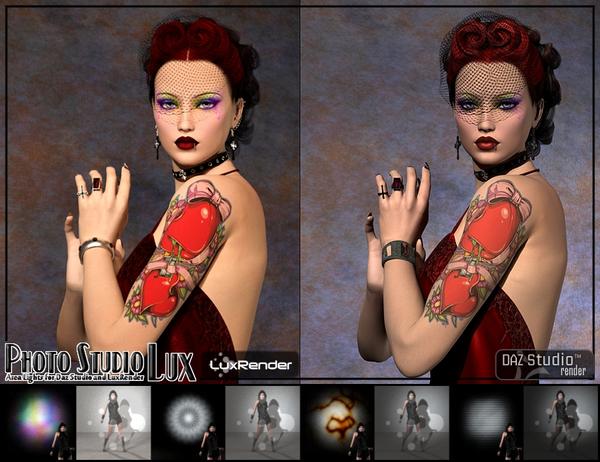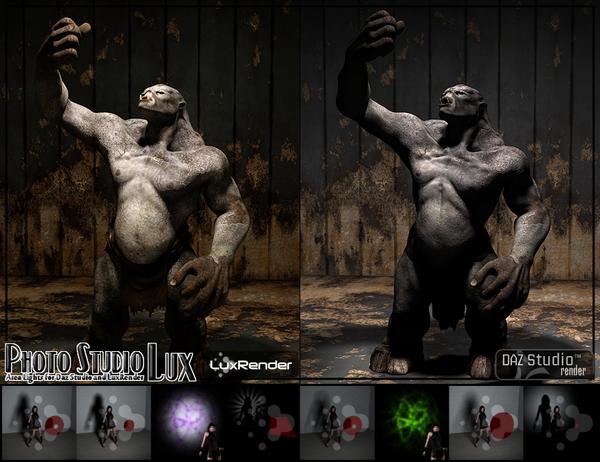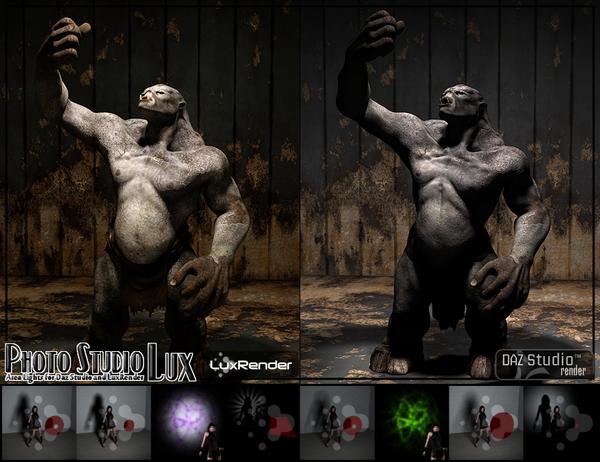 Post edited by InaneGlory on