High School Students Learn Carrara

msolomon
Posts: 196
Hello everyone,
I have been hired to teach Carrara at Shaw High School for the 2nd year. The 1st project was so successful the superintendent of the school system called us back. The students all 11th graders. Our project this time is to build Shaw a home.
Last year I was the main modeler/compositor/animator. My composer created the score along with the school band. The kids wrote the script, did the research, did some photoshop work, video, and still photography. They also scheduled all the shoot times and models. It was a fast and furious 3 months.
This time I have 6 months. We will focus on modeling, lighting, texturing, and animation. My composer will create the score. I will be the primary animator. Just to get the kids up beat I created a 1min animation of Shaw Cardinal. Like last year, we will focus on team work.
Daz has been a great help by donating Carrara 8 to the school. (very Cool ) So far the kids are crazy about Carrara. They are amazed at how fast they can create really cool stuff. Bare in mind, none of them had ever touched a 3D app before this class.
I will keep you guys in the loop as we progress toward Shaw Cardinals new home. Presently we are working on the basics of modeling and texturing. I have been teaching 2 weeks to date.

Shaw needs a home
http://www.youtube.com/watch?v=q4Pm1WhLZLQ
The Mighty Cardinal ( last years project)
http://www.youtube.com/watch?v=l-UUJebBYZ8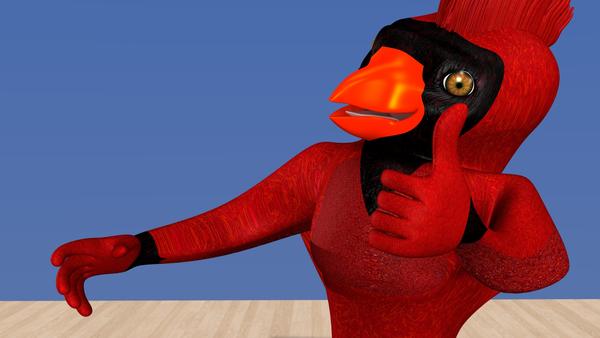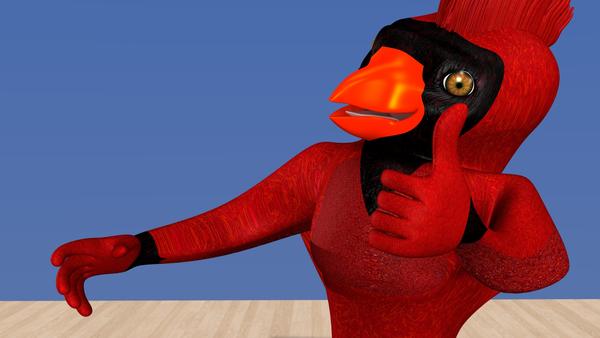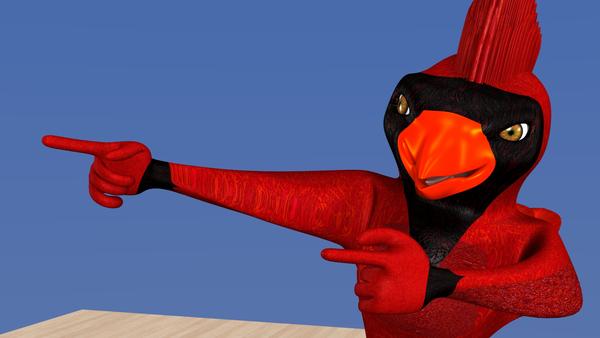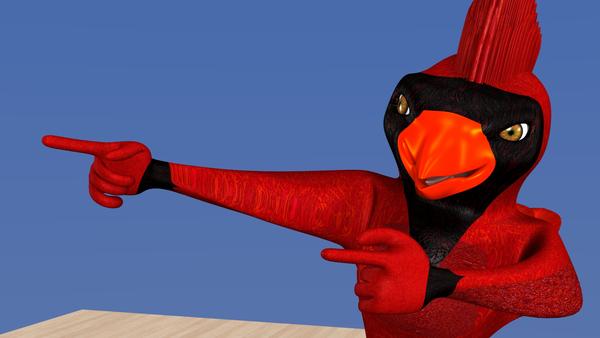 Post edited by msolomon on