Pros and Cons of Carrara DOF Vs. Postworked DOF

evilproducer
Posts: 9,040
I'm starting this thread because there was a discussion about postworked DOF Vs. Carrara's DOF. I didn't want to hijack the thread, so I've started a new topic.

Please feel free to add to this thread. This thread isn't advocating one way or the other as clearly there can be advantages to knowing how to use both methods. Also, feel free to post any advice or tips on how to get the most out of either method.

I've used both methods with varying degrees of success, and there are pros and cons for both. The biggest pro for me is the time savings of using a depth pass in Photoshop to generate the DOF.

A big con for the depth pass is the lack of respect for alpha channels, hair, and volumetric effects. I've come up with pretty quick methods to edit the depth pass in Photoshop so it's not a deal breaker for me, because if it's a large resolution, complicated image, many times I could be done editing the depth pass before Carrara could add the DOF internally.

Besides the time involved with Carrara internally applying the DOF, another big con for Carrara's DOF is that sometimes the preview's DOF doesn't match the finished output, which means if you're unhappy with it, could be stuck re-rendering your image.

I'm posting a couple images of the same scene where I've edited the depth pass in Photoshop to correct for the depth pass not respecting the alphas used in a particle generator.

First up, is the straight image, followed by the unedited depth pass. The next image should be the edited depth pass and then the complete image with postworked DOF. Please note that I inverted, equalized and adjusted the brightness/contrast for the depth pass because I wanted an exaggerated effect.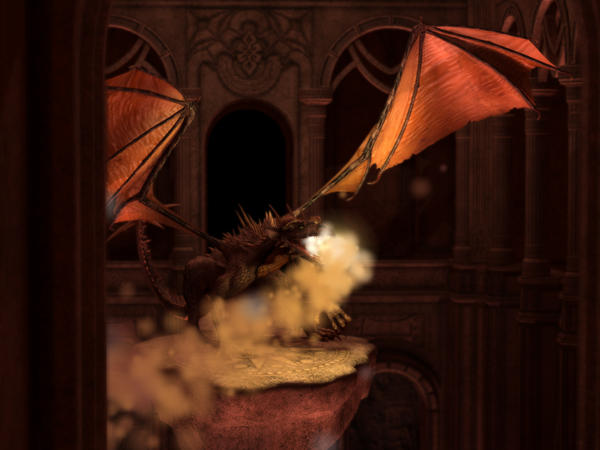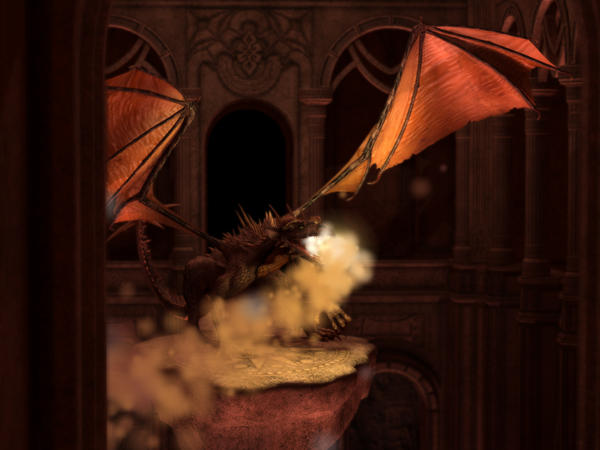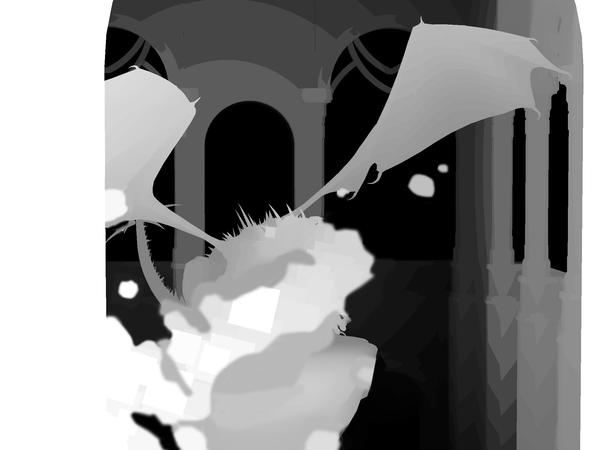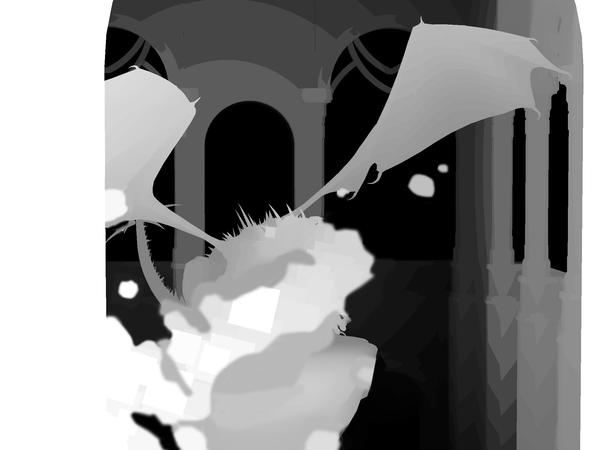 Breathing-fire-fixed-depth.jpg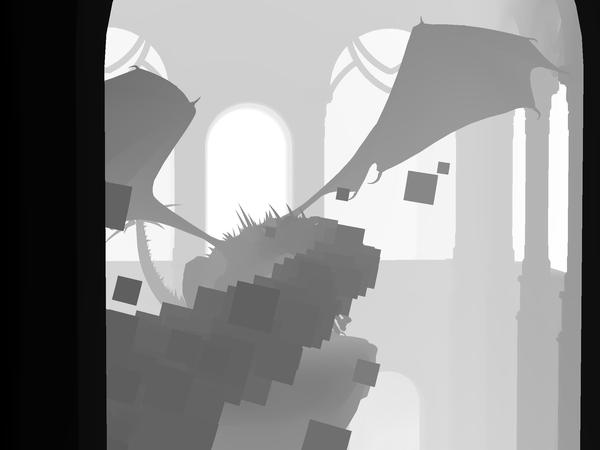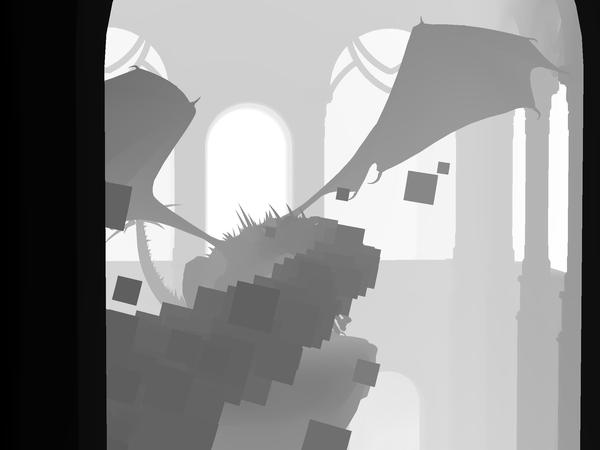 Breathing-fire-raw-depth.jpg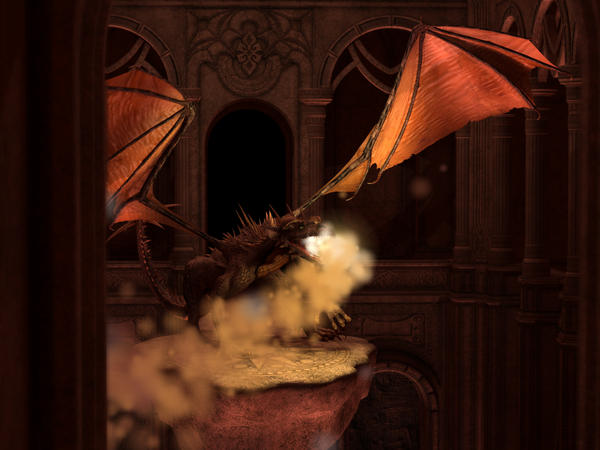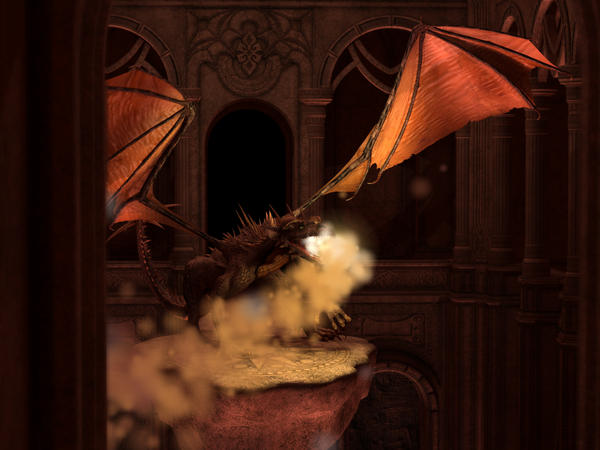 Post edited by evilproducer on