Exploring Uber Volume & Unique Lighting

Marshian
Posts: 1,365
I've been playing with Uber Volume for a while now to get fog effects (Incl. volumetric light) and thought I'd share a recent application of it.
I had to duplicate the model- export/import it as one surface (as uber volumes won't work when they touch each other)
copy it's location and size
enlarge it a bit, shrink on the Y axis a bit
apply the shader.

notes- when the shader is applied the model will disappear. I frequently adjust the opacity to 50% reposition and before rendering go back to 0% opacity. All shadows are off in my render Raytrace did show up bu didn't look right, Deep Shadow had very little effect and with UE- after 20 minutes the render still hadn't started. Your camera has to be outside the uber volume object. Oh yeah I did use pwSurfaces on the model. You can find the model (not rigged) here: http://www.sharecg.com/v/43648/3D-Model/Sculptris-Monster
More info about the settings and the shaders- Content Library> Shader Presets> omnifreaker> Ubervolume (click on UberVolume Help)
What fun- what do you all think?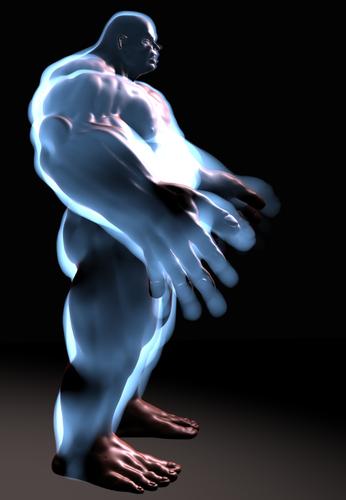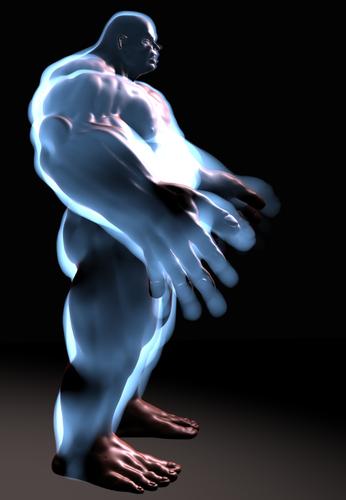 Uberbioluminescence3.1_.jpg
Post edited by Marshian on