Somethings to Consider when starting to learn CG
Before we get started please pop over to this thread http://www.daz3d.com/forums/discussion/17351/ and read the first post then pop back here and continue...it is worth it, trust me. ;)
This is a long post because I get asked a lot about tips and tricks on the DAZ3D Forums, but there is no easy way to condense, in my case, nearly 4 years of knowledge into a forum post. So I am writing this for anyone who might get something out of it.
I am not trying to scare anyone; on the contrary spelling it like this below will hopefully give you something to think about with what steps you want to take or what to aim for. Yes there is some information that may go straight over your head at this point. Come back in a few months and read it again, I bet you will understand the jargon a lot more. For some it comes easy for some it can be a hard road. One thing many of us agree on though is that it does take time and a thirst for learning. With anything we get out what we put in. I also believe in not following rules and not being swayed by other people's tastes in art or opinions on what makes an image art or how we get to the end product. If what you produce makes you feel good then it is art, if it doesn't then do something about it. :)
Before I start my incoherent rambling I would like to say that there is a ton of information out there on the internet. This is where Google comes in handy. See a term you don't understand just type it in to Google. It is not often I can't find the answers I need. Some searches may need tweaking but yeah Google is our friend. Your financial situation may dictate your course like it did with me or you may be in a position to afford to pay for courses. But consider this for a moment or two, some people use the forums and the info shared to learn quite quickly. Most find using Google to search the Forums gives better results. Or just ask one question at a time. For me I prefer to seek out the answers myself and have been quite successful in doing so. I find doing it that way the info sinks in and stays put. It's not often I ask questions. Trial and error, though tedious for some, is a great asset in learning too.
It also helps to understand that there is no make art button (a running joke for some) it takes time, dedication and a love for learning to grasp the complexities of digital art. Passion can go along way too.
1 - Lighting: It all depends on what you want to achieve and what type of images you want to create.
Realism: If you want realistic images then you need to understand real world lighting and then replicate/translate that in to the CG world of lighting. But this is not that easy in a biased render engine for which 3Delight is (Daz Studio's and Poser's render engine). It is possible but it does require a lot of learning. Yes there are ways to create Global Illumination and Indirect Lighting, plug-ins and light sets you can buy that can help toward realistic lighting but there is more to realism than light. Realism can be very subjective, what one sees as realistic another doesn't. But recently I came to the conclusion that experience helps when looking for realism in rendered images. Also what are we talking about Photo realism, is a photo that realistic? What if the camera is on Auto and you get pitch black shadows, where the naked eye sees the shadows aren't black at all. You can still see the detail where the light is bouncing around endlessly. Or are we talking about realism as in what we see with the naked eye. Or are we talking about making people stop and think "is that real"?

There is a lot to learn in both the real world and the CG world to get to a point of realism. I am no expert but I have tried in the past to do a realistic portrait shown bwlow and at that time I basked in my achievement. Now that time has passed and I have learnt more I look at it and I see the flaws immediately. I see through the facade of CG that I didn't see before but I am still proud of what I did.
Seeing that picture now with new more educated eyes says to me we need to train your eyes to what looks real in a CG sense to make more realistic looking images. That means for some looking at the world in a different light so to speak. How many really take notice of how light reacts with all the surfaces we see around us on a daily basis.
With any biased render engine (see NOTE 1 below) we have to treat the surfaces differently than how they act in the real world. For example and crudely put and speaking in general terms take reflections and glossiness, in Daz Studio and Poser etc we control Glossiness and Reflection separately and independently from each other whereas in the real word they are the same, the shinier and smoother a surface is the more reflective it becomes.
An unbiased render engine (see NOTE 2 below) ties the two effects together, so reflection strength is directly related to how glossy and smooth a surface is. Take human skin for another example, learning how light reacts with skin really helps in replicating the different effects in CG, given the right tools, to give more realistic results.
NOTE 1: Biased Render Engine: 3Delight (Daz Studio), FireFly (Poser); You set the quality of the render, the render engine then renders that image to those predetermined parameters that you set and then stops. But they do have the tools to get some amazing results.
NOTE 2: Unbiased Render Engine: Luxrender and Octane are types of Standalone unbiased render engines. They do a better job of replicating real world lighting and how light reacts with surfaces. Note I said better and not exactly like real world lighting. Even these you need to learn a few tricks. In these types of render engines you start a render and you decide when it is finished. In theory you could leave a render going forever but obviously there is a quality threshold were you wouldn't notice the difference.
Light: In the real world the light rays from the sun effectively never stops bouncing around. It also bounces back from the atmosphere giving our planet its blue colour. If there are a lot of bright and reflective surfaces then light gets bounced around like crazy and brightens up shadows etc. Whereas caves or buildings etc made of dark dull/matte surfaces don't bounce light around as much. Light walls in a dark house will bounce light around more than dark walls.
CG Lighting: This is what both types render engines are doing, shooting rays out, detecting surfaces and depending the surface properties the light gets bounced, absorbed, reflected and refracted etc. With the biased render engines like Daz Studio has these bounces are predetermined by the settings we give. In the unbiased engine the bounces can go on forever effectively.
At this point you might say well I want to do realistic images so why not use a different render engine well some do with the birth of the Reality plug-in for Daz Studio and Poser, Luxus for Daz Studio and Carrara with both using Luxrender and the Octane Plug-in for DAZ Studio. This doesn't mean it will deliver realistic images from the get go, far from it. You still need to learn about real world lighting, surfaces and how to set those up. You can't just add one light as the sun and expect to get a realistic image. Plus Luxrender takes a long time to render but like everything it depends on your computer and how much time you are willing to wait for a final render to finish. Octane with the right graphics card/s can render very fast indeed for this type of render engine. But this is not to say we cannot get realistic results using a biased render engine as some have proved otherwise.
Artistic: If you want to create more artistic (as I like to call them as opposed the realistic), comic, surreal type of images then Daz Studio is perfect for the job too.
2 - Surfaces: Some argue it is all about the lighting but for me I do think surfaces play a big part too in getting realistic or just good results, lighting and surfaces go hand in hand as far as I am concerned, they are dependent on each other. You can have the best light setup in the world but it won't make any difference if the surfaces are poor and vice versa. It doesn't matter what render engine you use surfaces still play a big part in any image whether it be toon shaders or realistic surfaces with realistic lighting.
3 - Composition: Simply put the arrangement or placement of the all the elements that make up an image. The final piece of the sacred three no matter what type of art you are doing, even gardening which I do a lot of, composition can make or break an image. Do you have an artistic background? If yes then you will know about the golden rule, spiral, rule of thirds and all that, shadow and light, contrast, what draws the eye to where blah blah blah. :) I won't go in to this subject now as I have a separate tutorial that I will be posting on the HiveWire forums soon.
When it comes to how I make my images well I don't care how I make my images. I like to challenge myself in both Daz Studio and Photoshop. I like to try to render an image not having to do any postwork and I like to render thinking postwork in mind.
The image above was a challenge I set myself to do a one pass render with no postwork. But the smoke proved too difficult to do at the time so I did that in Photoshop Elements. But that was the only postwork. Even the nicotine stain, liver spots, dirt etc was added to the texture maps in PSE prior to rendering.
Then in contrast with image 2 below I spent a few hours setting up the lighting as I had every intention of doing a lot of postwork and rendering in layers so the lighting didn't matter so much. I forgot about realism. As long as I could see the detail then that was enough.
Some people don't even use extra lights they just render using the preview light and apply all the lighting, highlighting and shadowing etc effects in Photoshop. This is where good use of image manipulation software like Photoshop, GIMP, and Paint Shop Pro etc pays off. Personally I think you can get equally creative in Photoshop etc as in Daz Studio or Poser etc.
Any software is a tool and how we choose to use them is up to us alone and not to be influenced by trends or other people's opinions on what art should be or how it should be created. How many or what type of tools should we use to make a chair? Should we only use hand tools or power tools? What material? Don't be swayed by others, do what you want to do. If it pleases you and harms no one then what more is there to add. Doing it for recognition, a pat on the back then forget it, you are doing it for the wrong reasons.
If you are serious about learning CG lighting, not dyslexic like me and can afford it may I suggest purchasing this book Digital Lighting and Rendering (2nd Edition) by Jeremy Birn It comes highly recommended by many around the industry whom I trust and who inspire me to learn more. I just wish I could take info in, in that form. I have to learn by reading in small chunks and a lot of it has to be in layman's terms. I love video tutorials, see monkey do and all that. :) Plus I do hours and hours of testing this that and the other. I can spend days testing things and not make any images.
I don't normally recommend any paid for education because we all learn differently, what works for one may not work for another. And I like to avoid folks coming back to me blaming me for them wasting their money. But this will be the second time I have suggested this as I honestly think if you can afford it and you are very new to this then Dreamlight's Light Master Course is a good place to start to understand different types of lighting and what they can be used for and how. If you bide your time you may get it even cheaper as Dreamlight tends to have a lot of sales. NOTE: This course will not hold your hand through Daz Studio or Poser but it will help you understand the different types of lighting we have in Daz Studio, Poser and other CG software. And with that information, and if you apply yourself, you can adapt to different lighting situations for different types of scenes in just about any software. But like everything you need the basics first and this course does just that, teaches the basics. Also will then need knowledge of what lights your program has and how to use them. Again there are many tutorials out there that can help. Many programs have the same types of lights. The lights may work a little different in each program but essentially they are all the same, just algorithms lighting images in different ways.
Think of Daz Studio and Poser stages in dark studios and where we are the lighting technician, art director, camera person, special effects and wardrobe etc though we do contract out for premade props, light rigs, set designs and clothing. :)
My personal view is to stay with one program for a year or two and then up to the more advanced tools and plug-ins. But again it all depends on what type of images you want to create, how quick you learn and how much time you spend. I quickened my learning curve by learning Blender, Bryce (basics), Carrara (Basics), Poser (basics) and Vue all while learning Daz Studio. This helped me learn more aspects of this CG black magic. This approach may not suit you so stick with one program. Deal with each hurdle one at a time. Go slowly then it will not be so frustrating when things don't go to plan. What you see in your head may not be achievable straight away so be prepared to either rethink the image or go searching to find out how. I had to work on learning about art in general having no previous experience in art at all. But I am fairly house bound these days which affords me more time...... to waste. :)
Many, including myself, pull their hair out for months trying to get the results they want and failing. The first thing I do when I get a new piece of software is to sit down with the program open and click everything I can find. I do this for at least three days solid. Most software will need something loaded for certain functions to become accessible. Then once I have familiarised myself to the software I go looking for tutorials. Doing it this way helps with following the tutorials. But chip at it long enough and one day enlightenment comes in a flash and things start to fall in to place then you will be on a high and all the hard work would have paid off. For me it was a very nice feeling.
Have fun which is what matters the most.
Here is some suggested reading, videos and links:
The Science Of CG
Daz Studio Lighting
Cameras and lights in Daz Studio - by maclean
Optimising Render Settings in DAZ|Studio
The different bits of the surface tab by neil
Learning UberEnvironment 2 by Adam
WWWDAZ3DCOM's Channel – YouTube
Also with Daz Studio we now have ready to render scenes, these can be helpful seeing how they are set up, reverse engineering so to speak. But one thing to remember there is no right or wrong way to light a scene just good and bad lighting.
Reality
3Delight
Photobox for Poser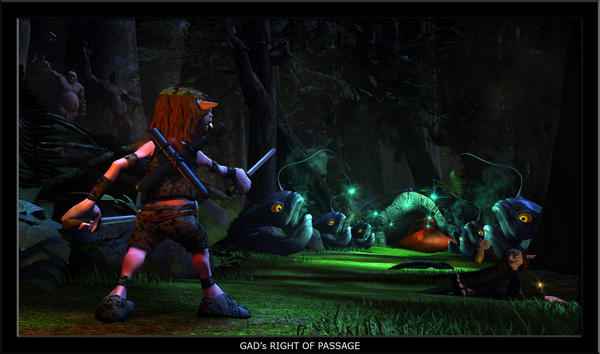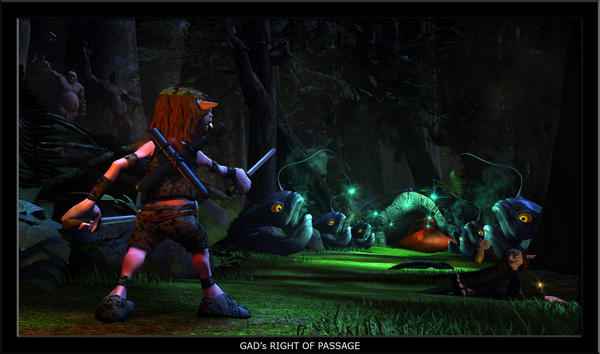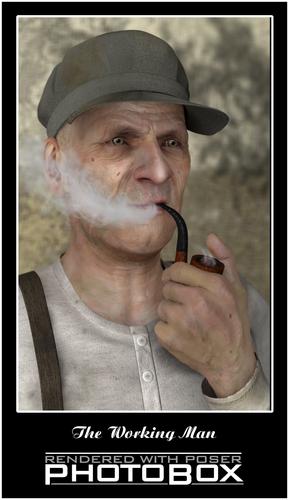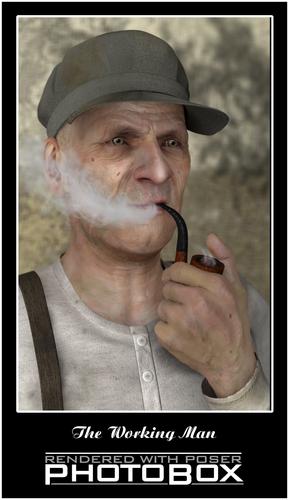 Post edited by Szark on