marquis select, etc, re-assigning polys between shading domains?

Mistara
Posts: 38,675
can't find answers in the carrara online manual.
marquis select, only works starting outside the model?
dunno if going crazy. trying to marquis select center area of my model,
no matter how hard i mash ctrl-key, it moves what i'm clicking on top of
no matter how much i mash down ctrl key, i can't deselect an edge.
if i ctrl-key marquis a single vert, it will deselect, but this method not deselecting an edge.
i made sure selection mode - edge was highligted in the right pane.
i can't find an edge cut, or unweld, split, divide, loop cut.
i've selected a line of edges across my model,
is there a way to divide one object into 2 pieces?
can't find how to do this in the carrara online manual.
Thanks!
omg having a really hard time today, so frustrated. I'm on the 85.119 build, 64-bit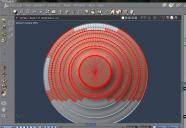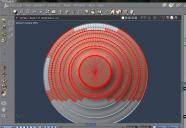 99trouble with marquis select.jpg
Post edited by Mistara on