Saving material problem. New Layers?
KimberSue
Posts: 354
Hello, I am trying to work on adding new layer to clothing texture and am doing something wrong. Can someone please advice.
I am including three screenshots.
1) I added a shirt texture to the Duffuse Color then opened it in Layered Image Editor and added ghost artwork from the same folder as the black shirt texture came from.
2) Since I had already saved the shirt material file as the same name as the shirt texture in the matching folder name in the materials, I save this another name. Saving as a material preset.
3) When I tried to go back later and use the new black shirt ghost material preset it won't find the file. I circled what I tired to use in red on the screenshot.
I assume it has something to do with where the ghost art only being saved in the texture file but not sure how to save it any differently.
Sorry but I can't get the screen shots to post in the correct order but this should explain what I am trying to do.
Thanks
Kimberly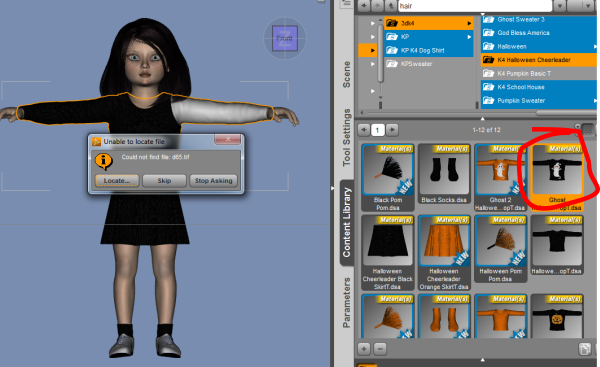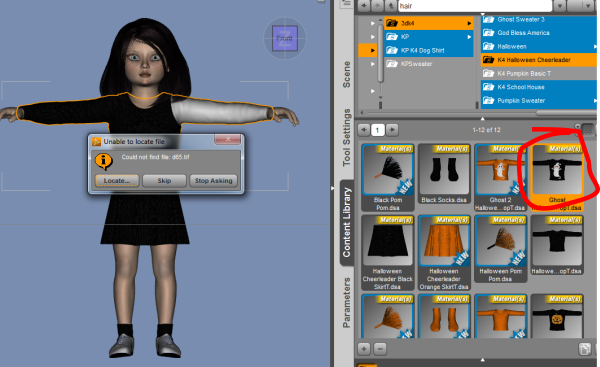 Post edited by KimberSue on