[Tutorial] Adding dynamic to carrara pictures (beginners)

Philemo
Posts: 885
Hi to all.
For a long time, I've been frustrated with the renders from Carrara. I was finding them kind of flat, like a drawing. It was bugging me because I didn't have the problem with other software. I was using the same textures, the same light rig, but the result wasn't there.
This summer, I was on holydays and I couldn't use Octane to render my pictures (Only my desktop has a graphic card powerful enough). Usually, I prepar everything with Carrara, use Baker to extract the shaders maps and I export everything to octane. That time, I decided to render with Carrara.
It was a very interesting session. I've learned a lot about lighting and I may make another tutorial if time permits.
Anyway, I made a lot a progress but I could get rid off that 'flat' look. I decided to do it in post et voila...
The image was lacking dynamic. To compensate that, I used two steps :
Overlaying the image over itself to strenghen the colors
Using the 'level' tool to add a bit more dynamic.
I've done an example using the preset 'Indoor afternoon' and GIMP, so that everybody could have a try.
The end result, if not photorealistic (mainly due to the poor shaders users in the preset), is more in the tune of an afternoon view that the original render was.
I'm sure that a lot of you already knew about it, but I could find anything explaining it in the forum archives. So I decided to post to help whoever it might.
PS : After posting, I found out that the differences wherent obvious from the thumbnails. Be sure to view the full size image.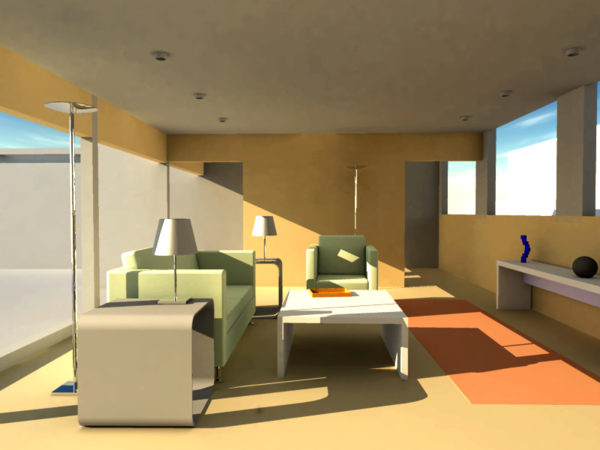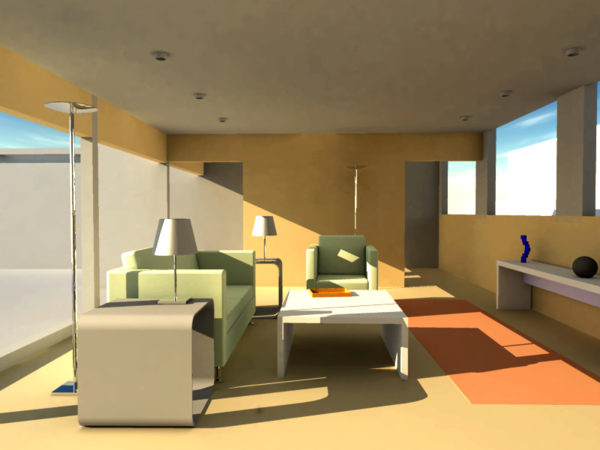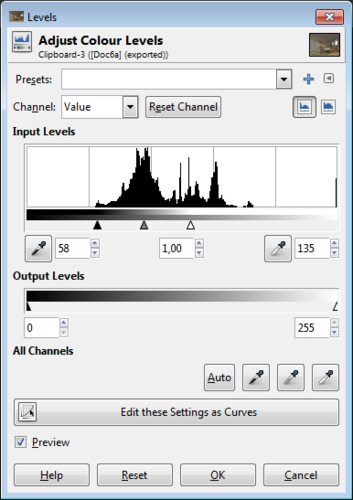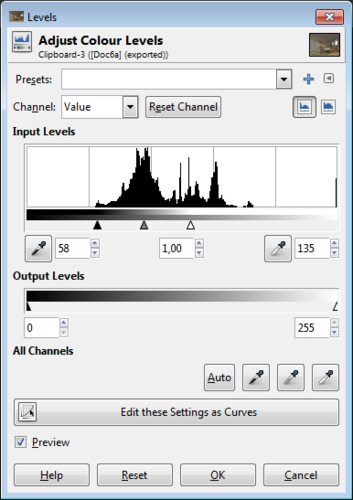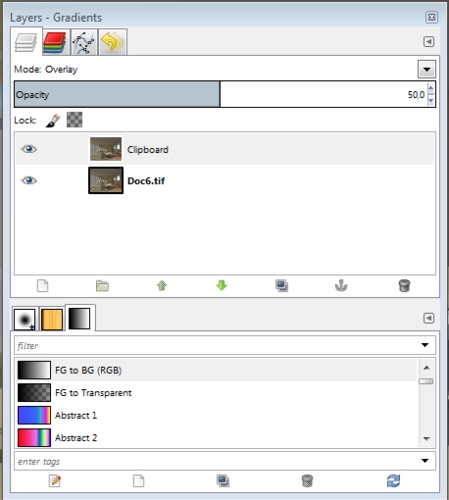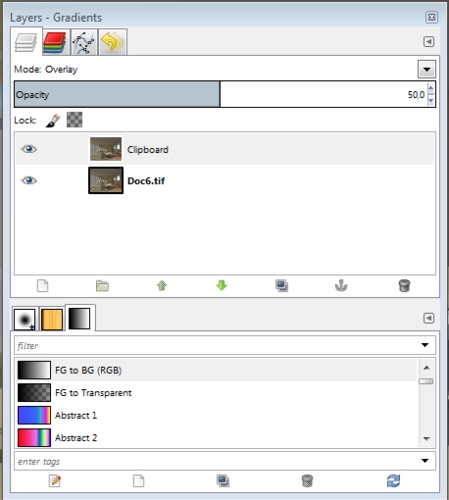 Post edited by Philemo on