Which of these are Poser files?

McGyver
Posts: 2,332
If you know me, you probably noticed most of my promos are sans humans, except for Poser's goofy Simon in different T-shirts... I've been meaning to install the Mill clan in Poser pro 2010 for a while, but the last time I tried to do so it was in P7 and that did not go so well... I did not understand the installers (not that I do now)... as a matter of fact I've only ever installed Mike and Vicky in DAZ Studio 2.-something-whatever the last version was....
Yeah... I've been avoiding this for some time.
A long time ago I downloaded the Mill clan to my many External HDs in case of Zombie apocalypse and now I want to install them in Poser Pro 2010... Only problem is I'm not sure which ones I need, which ones are DS only and which is a Poser installer...
I'm on a Mac, so maybe for a Windows machine the file code numbers are different, but for example with M4 complete and Victoria 4.2 Complete here, it is not so clear which is which... I'm betting the ones like "ps_pe069_Victoria4DS" is a DAZ Studio Installer, but is "ps_pe069_Victoria4MAC" the Poser installer?
If it is, why the hell couldn't be "ps_pe069_Victoria4Poser" or something OBVIOUS like that... too easy?
I googled every variant of this question and I suppose I'm a complete idiot because nobody seems to have ever asked this before...
Anyway, thanks for looking and possibly for answering...
PS... If there is a thread or any tutorial for this topic you know of, that you have a link to... I'd be happy with that too/instead/in addition to.. Thanks.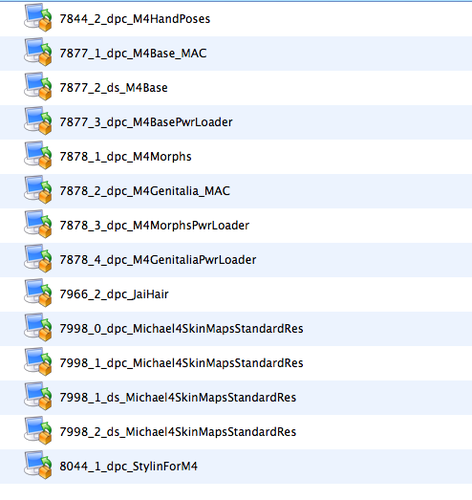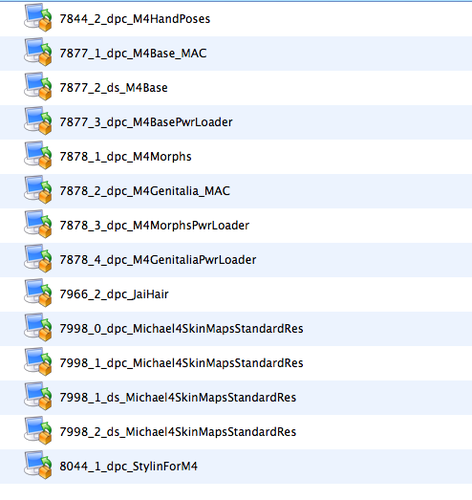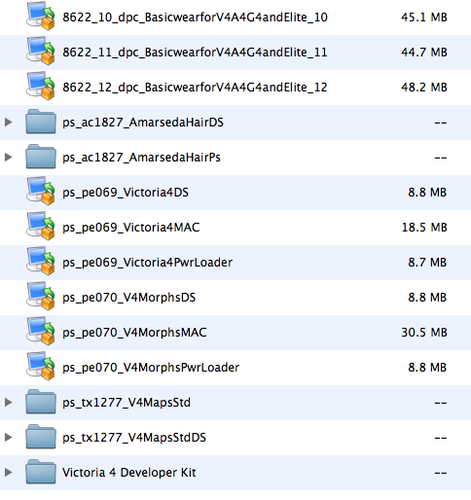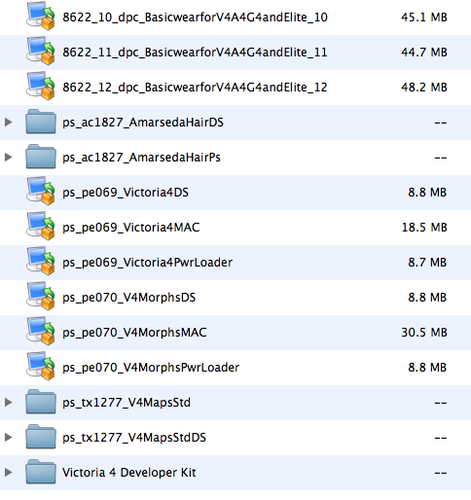 Post edited by McGyver on