Odd Cat Poses I ⅈ UPDATED
Well I got making the Milcat poses as a request,I made 20 posted them and then realized they were still in my head ,so here are some more of those Odd poses cats do ........I've included links to the props I used in the readme which is in the folder with the poses ,just browse to the folder and you'll find it .......
Ooops forgot to add the link........my bad !!
http://www.sharecg.com/v/64528/view/11/Poser/Odd-Cat-poses-II
And so you don't have to find the Post I updated both Odd Poses Iⅈ so that they would NOT remove whatever morphs you used on your cat,so now the even work on Dia's kitten morph no problem.....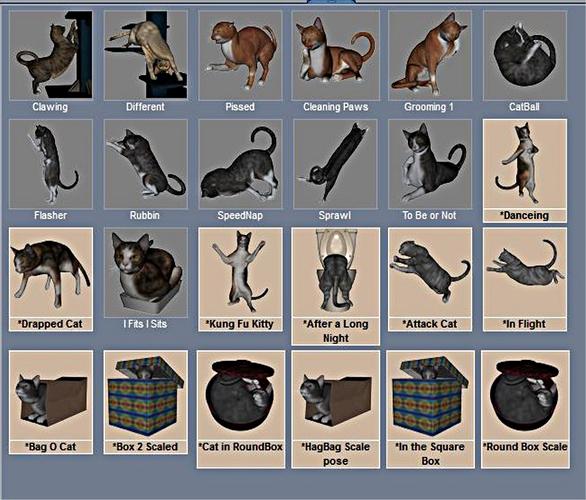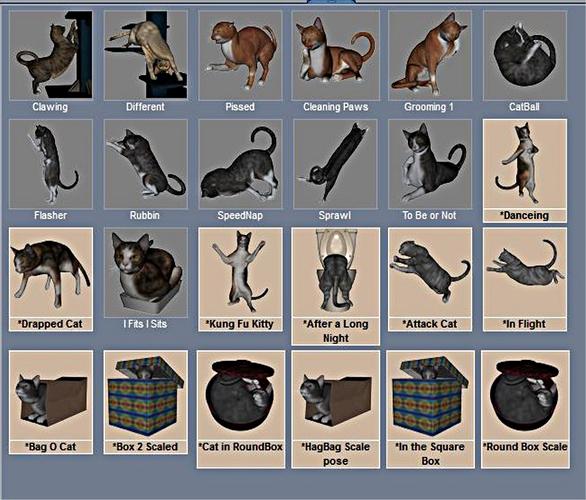 Post edited by carrie58 on