Undo Preset left part of skin on Genesis

barbult
Posts: 9,259
Is there a known bug in 4.5 related to certain operations not removing a material map from Genesis surfaces?
This is what I did and the result:
1) load Genesis.duf => got generic androgynous silver Genesis, as expected
2) loaded Basic Female.duf and chose to apply to existing figure => Genesis changed to female with Lana skin NG, as expected
3) Selected Undo Preset from the edit menu => shape changed back to androgynous, but ONLY THE FEET changed to silver
I repeated the same scenario with male and child. The same thing happens when I Undo Preset. The morphs are undone, but only the surface settings for SkinFoot are reset. There is no error added to the log after I select the undo.
For the screenshot below, I added clothing, to avoid any forum nudity issues. The clothing was not on the figures when I did the undo sequence.
Things get even less consistent when I I tried to apply the basic Genesis.duf to the figure in order to get back to the silver color. It worked fine for the formerly female and formerly male, but the former child kept the skin and got darker with a messed up UV. The former child's diffuse in the surfaces was changed to 204 204 204, but the maps were not removed, so now the figure still has the child skin, but it is much darker due to the 204 rather than 255.
EIDT: The forum reversed the order of the pictures below. The second picture is the state after Undo. The first picture is the state after reapplying the basic Genesis.duf.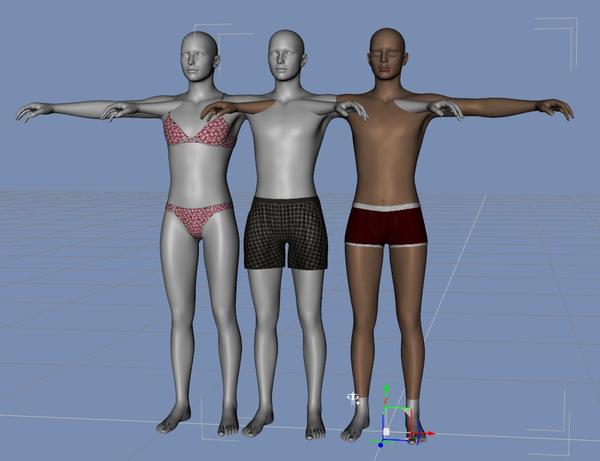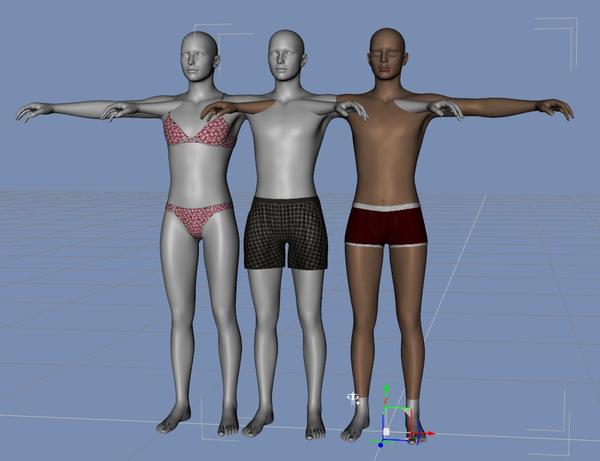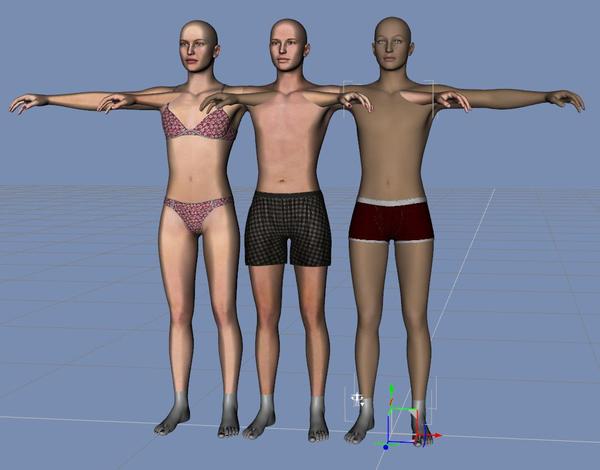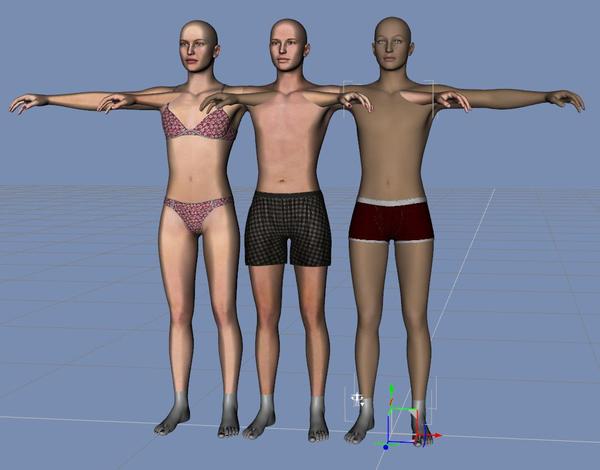 Post edited by barbult on