My DAZ-rendered comic is FEATURED on DrunkDuck!

christina_8fe9f2996f
Posts: 0
I'm literally doing a happy dance, I'm so excited! Rune: A Tale of Wizards and Kings, the webcomic (and soon to be graphic novel) that I've been working on for almost three years, has been selected as a FEATURED comic on The Duck (formerly known as DrunkDuck)! Which means it's in the Featured Comics bar across their main page.
I just wanted to share my joy and thank everyone who makes all the AWESOME products that made this comic possible!!!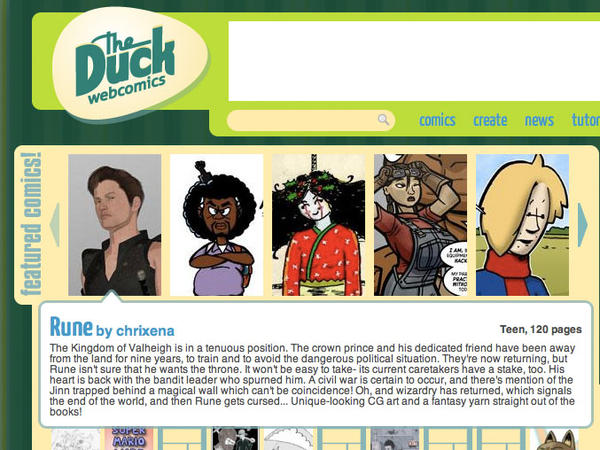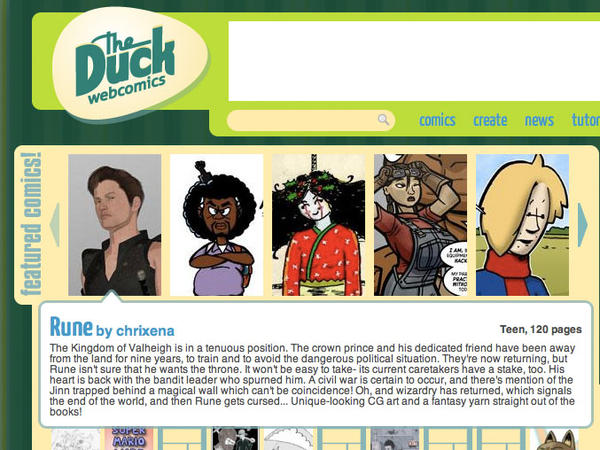 DrunkDuckFeaturedRune.jpg