Smart contents empty
danielterraz
Posts: 0
Hi.
I'm very, veeery, new in Daz Studio ( I just download DS4 today) and I've being watching Beginners Guide tutorials all over the internet all day.
Most of them talk about the Smart Content tab and how all the default assets are shown in there from the moment the program starts. The problem for me is that there are no contents in the Smart Contents tab, under Files or Products, no matter what part of the Genesis character I select.
It's just like that portion of the software could not watch the contents that are displayed correctly in the Content Library.
Is this normal? What am I doing wrong?
I'm using a Mac running Snow leopard and I'm not new to 3D in general, only to DAZ.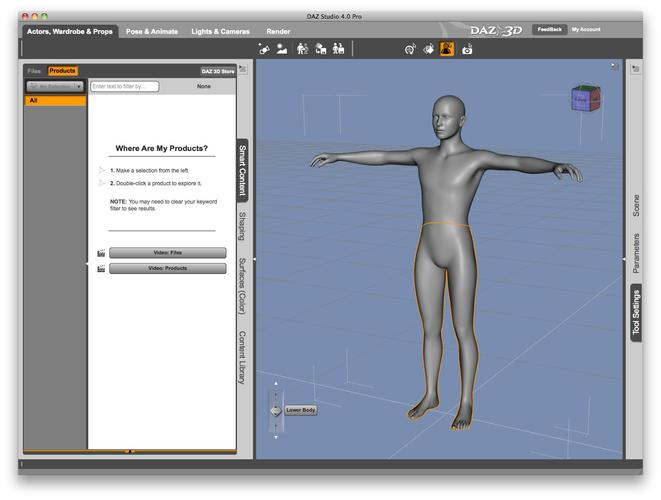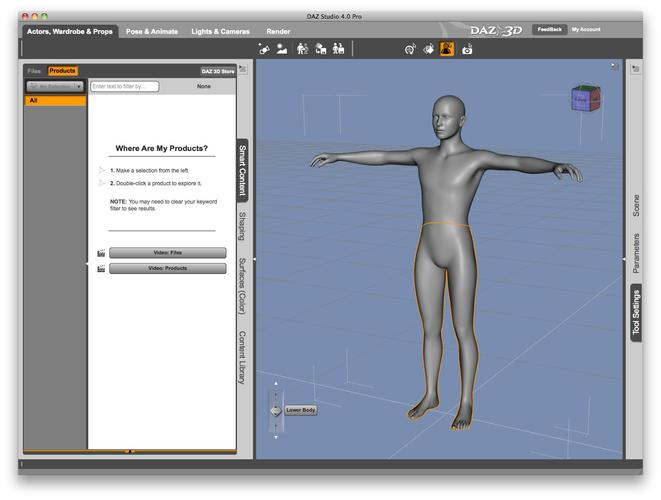 First_question_about_Daz.jpg