OT: Why Deviant Art irritates me.

Norse Graphics
Posts: 0
Usernames.

It's IMPOSSIBLE to do a search on usernames. I can't even find my own deviant username!! Aarghhh!!!

And if you try to reset your password, then for some STUPID reason they do not ask for your E-MAIL adress!!! What if there are OTHERS with a very like name? I accidentally reset the password for somebody who has a name that is close to what I have.

So, I've reach the limit of how much I can tolerate and will not go there, though there's an account that is mine.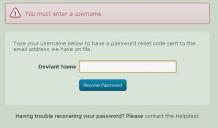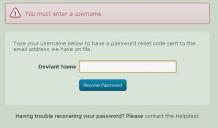 Post edited by Norse Graphics on