Strangeness with the Aiko 3 Fantasy Wrap
Ninja_G33k
Posts: 17
I recently purchased the Fantasy Wrap for Aiko 3 (I'm one of those grognards who still uses Generation 3 figures... ;-) ), and when I fit the "FANTASY WRAP 2 BK" to the figure, everything is fine until I bend the figure's abdomen or move it side-to-side; then I get some serious deformation.
I suspect it may be a parenting issue (I ran into a similar problem with the Cowboy Boot for Michael 2 a few years back, but that thread has long since evaporated) and I'm going through the CR2 file line by line, to see where it differs from "FANTASY WRAP 2 FT".
Given how old this outfit is, I was hoping that somebody else might have run into this problem and solved it before me.
Any help is greatly appreciated.
The attached image shows how the "FANTASY WRAP 2 BK" is deforming; the figure's abdomen has been turned invisible for clarity.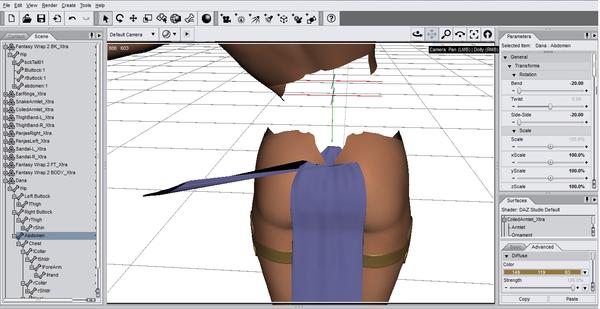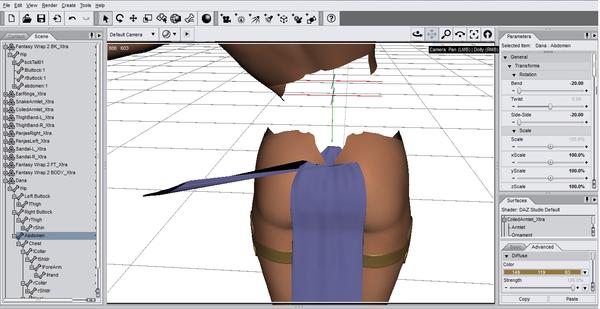 Post edited by Ninja_G33k on