My WIP and Reviews

mark128
Posts: 1,011
I thought I would start a thread to post some of the my work in progress and some reviews/comments on products.
Yesterday I bought Lacey and Black Light for Genesis 2 Female.
I almost did not buy Lacey for a couple of reasons. I did not like the promo renders. I think it was a poor choice of hair that spoiled the promos for me. Lacey has a nice photo-realistic skin, but the hair in the promos looks so cartoonish. It just does not go together and put me off from buying Lacey. I finally decided to give it a try based on the skin/facial appearance.
After the my first test render, I was immediately glad that I bought her. There are regular skin mats and AoA SSS mats. I have only tried the AoA SSS mats. The diffusion texture is very pale. Much of the skin color comes from the SSS as is natural with Caucasians skin. The diffusion strength is 70% and the SSS strength is 50%. The SSS color uses the diffusion texture with the color 255,233,225. The shading scale is 0.5, which is unrealistically large and exaggerates the SSS effects. The Absorb/Scatter coefficients are the skin B values that everyone uses. The UV set is the G2F Base Female.
I really like this skin texture. Much of the time when I first render a new character I am disappointed with the results, but I really liked Lacey from the first render I did. I like that the PAs did not feel obligated to use 75% SSS strength like almost all the other characters released with AoA SSS mats. They picked a SSS strength to get the appearance they wanted.
I've attached a quick render of Lacey wearing the Black Light for Genesis 2 Female outfit, which although not shown in the promos, also comes with red mats. Other products used in the render:
Micah Hair
Advanced Ambient Light
The backdrop is from InaneGlory's Photo Studio 3, but I did not use any lights from that set for this render.
Pose is from Casual Sexy Poses for Genesis 2 Female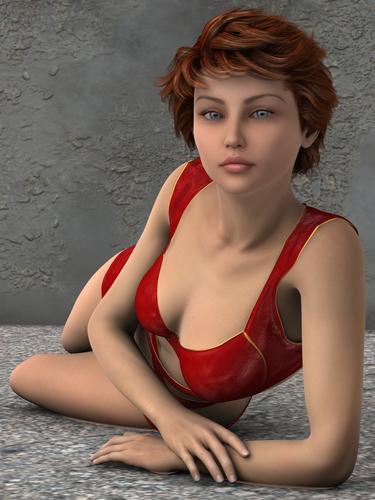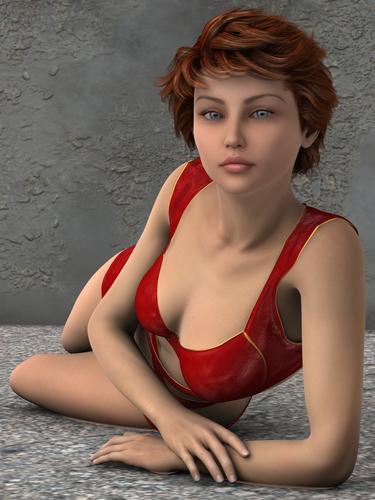 Post edited by mark128 on