Skin Builder - Now Available [Commercial]

Zev0
Posts: 5,238
Hi Guys. Myself and Draagonstorm have been working hard on this project. It is called Skin builder. It is LIE based. Essentially you build your characters skin from the ground up. The aim was to develop a system where you can create any race you want, or even fantasy. Basically the script utilizes 4 different race maps which were carefully built (contains even tones and no burnt in specularity) that can be blended into each other to create the exact look you like all via an interface. Further more you can then adjust the tint to your liking. It also contains an SSS add\remove feature to your creations.
The project is developed on V5 UV mapping, which means it can be used on Both Genesis1 and 2, provided you have V5 for G1, since G2 comes with V5 mapping.
Here are some key features-
-Skinbuilder script only alters the skin, and leaves eyes and lashes alone, meaning you can combine lashes and eye details from any other set or via the sister scripts such as brow builder and eyebuilder (mentioned below)
-Has no Brows pre-made on skin maps, and brows are applied seperately via an interface called Brow Builder which overlays that onto the base. It's colour, strength and height can all be adjusted on the interface.
-Contains Eye Builder, where you can construct your own eye details and alter colors on sections via masks. Will contain a variety of styles such as realistic all the way down to Anime.
_contains Eyelash Builder, which allows you to apply a variety of styles and set its colour and opacity levels.
-Contains a Make-up Builder, where you overlay various make up on the face, adjust its colour, design and opacity levels.
-Contains Tanline Builder, where you can add various different Tan lines to any V5 skin set, and adjust it to your liking, not just ones made in skinbuilder.
Recently there has been an outcry for more enthic type textures, so hopefully this product will fill the void and cater for those who wish to create a very specific look or are looking for a bit more variety.
Below is an example of the 4 base maps (just the colour textures, no normals, spec and bump applied) that can be used as is, or blended into each other. In order for this to work, details in specific areas had to be identical\similar on each map which took a while to do lol. Overall I am very happy with how this turned out. Will update with more pic examples as things get finalized.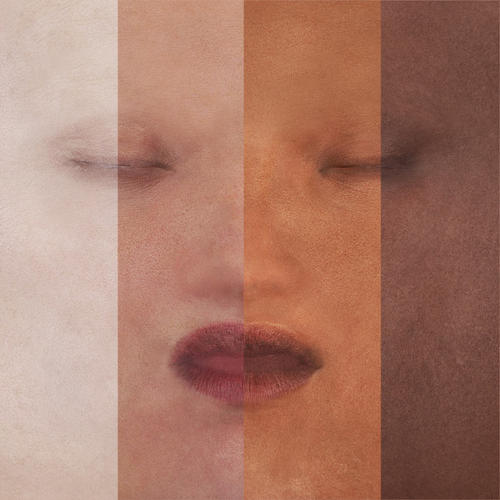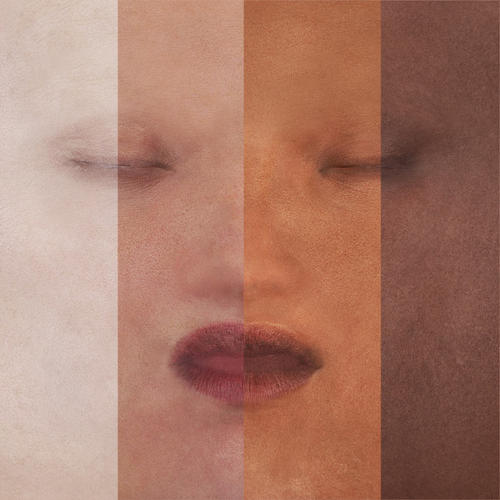 Post edited by Chohole on