FW Dan Megapack (Michael 6) [Commercial]
Fred Winkler Art
Posts: 794
Coming soon for Michael 6 a custom sculpted super versatile character set. Dan comes with a DS normal and SSS skin (plus free AltSkin shader - will post link in here when he's released) and a Poser SSS skin. All these options are also for the genitals, which also have an shape morph injection, He also comes with a second head injection to give him a different look. There are two human skin tones, and two werewolf skins. two beard options, chest hair option, shaven option, plus for the wolf part, wolf ears, eyes, fangs and claws. The wolf eyes also have a glow in the dark option. And if that's not enough, there are also 5 expressions for the human shape, and 5 for the wolf shape done by the talented EmmaAndJordi. Ok, still not enough... how about some accessories... the super talented Fisty did diamond earring studs for him, can be applied left or right to your liking, a dogtag with 4 different options, as well as a super cool watch, that you can fully customise by changing the strap, face, metal even the time...
So I hope you like him.... and happy rendering ;)
Any questions just let me know, and I'll try to answer where I can.

**** Alt Shader for D/S now uploaded: http://www.daz3d.com/forums/discussion/32928/ ****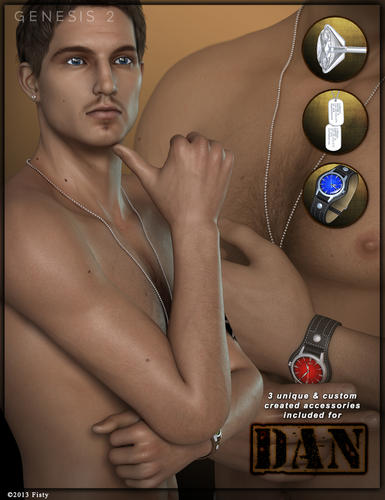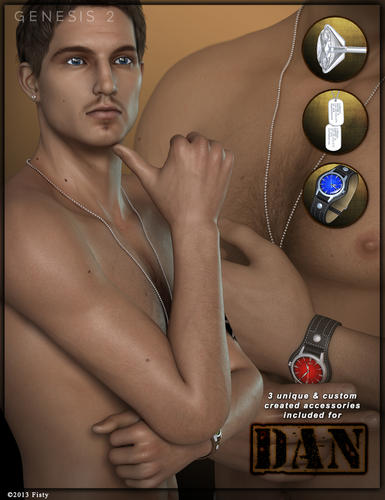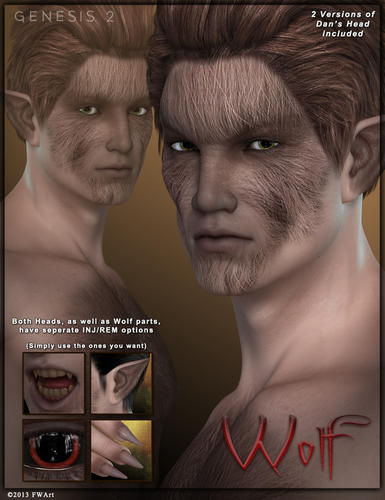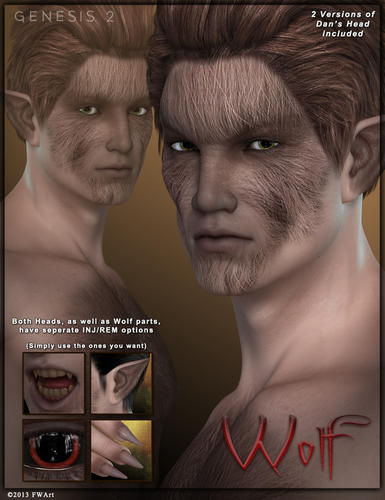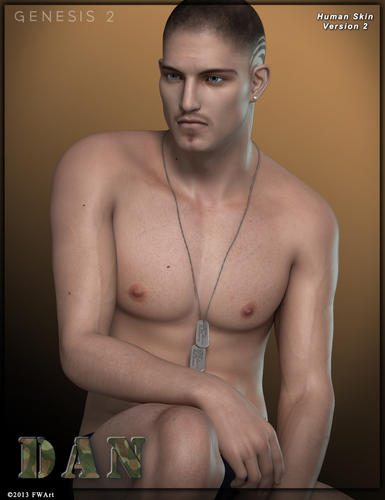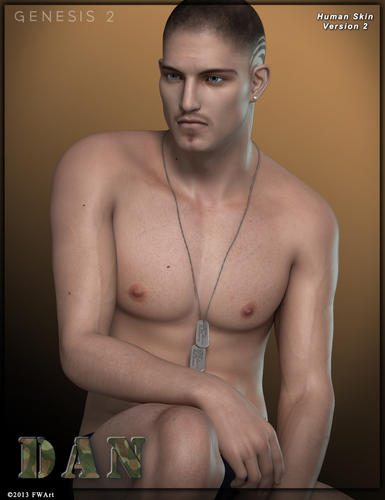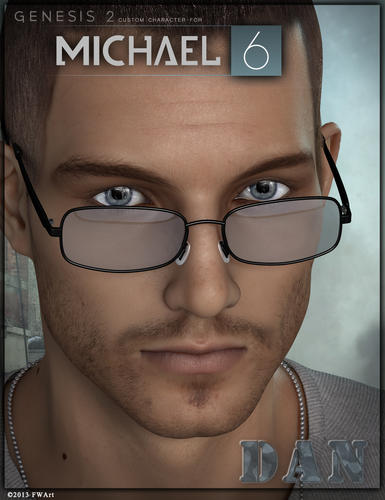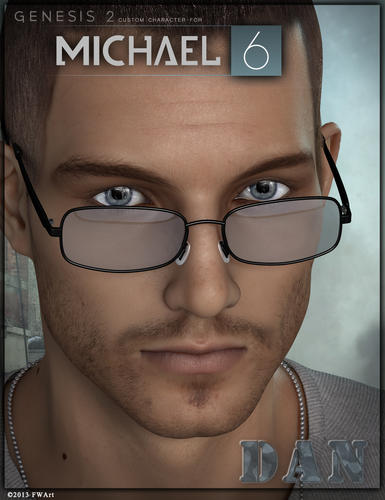 Post edited by Fred Winkler Art on