some saved character file as .dsf can not load texture correctly

kitakoredaz
Posts: 3,526
though it has mentioned another topic
http://www.daz3d.com/forums/discussion/2803/ (I mistook the lync,, because I serched this topic long time,,)
and I notice the problem sometimes happend same as me,
about some my saved character file.
now I tested it by the character products of DAZ
(it happend when I load the dsf file which used the products texture and be saved as dsf character file)
1, I jsut load genesis
2. I apply character preset (material) with genesis
3 I save it as character preset (menu> save as >DSF cahracter file)
"test.dsf"
4, then I load genesis, and apply "test.dsf"

5 it caused erroer message. (I can locate again the path manually,
but the path name is same as which ds indicate )
check image please.
6 after I located the path , then I make new sceane, and apply the same "test.dsf"
it seems not turn erroer message.
7 but once I close ds 4,and re start application, then call the "test.dsf"
it reply same erroer message,, → 6.
the folda name where the products texture installed (in runtime folda) has "space", then ds turend it "%"
eg "XP studios" to "XP studios"
so how can I correct it? (I did not tryv another character material preset, but it seems if they have same
folda name for texture, it may happen)
just remove the space of folda name manually? then ds can recognize it correctly?
then if I remove the "space" from folda name, wiil it happen another path problems?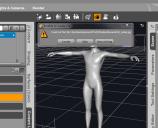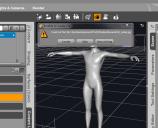 Post edited by kitakoredaz on