Fun textures for LittleFox's Diamond horse
Updated Nov 20, 2013 All three textures are now downloadable as one file.
http://www.sharecg.com/v/73180/view/11/Poser/Diamond-Bones-Inside-the-horse-Textures
and the cloth texture is now ready
http://www.sharecg.com/v/73217/view/6/Texture/Diamond-Cloth-Textures
*******************************************************************************
Updated Nov 18, 2013 Download is ready.
http://www.sharecg.com/v/73180/view/11/Poser/Diamond-Bones-Inside-the-horse-Textures
********************************************************************************************

I stumbled onto a small group of horse people, online, that teach about horses. One of the things they do is to drawn on the horse
what the insides of the horse look like and position. It's really a great art form.
Anyway, for grins, I took those same drawings and made textures for LittleFox's horse, Diamond.
Tried as I might I could not get these drawings on Diamond in the exact places but still they look pretty good
so I thought I would share them once I am done with them. This is a work in progress now.
Here is an image of both the real horse and the Diamond with the same artwork, well close I had to smudge it a bit
and delete bits and pieces to get it to fit.
I will return here and post where online you can get them (if you want them) in my sharecg.com account.
Tabbycat
Update: I am drawing these inside the horse textures so no copy right violation. I am posting my progress to this thread.
I am working on the first texture and I need to tweak it more so it aligns correctly on Diamond. It's further down on this thread.
I find drawing these images fun so it won't be too long before the first texture will be available to download. It is fun to watch these inside move as you animate or move Diamond the horse. These are not going to be accurate placement of the insides but close.
Once done I will post a sharecg link here for those of you that might want these textures.
2nd update: First texture all done. Here's an image. Will be zipping it up soon.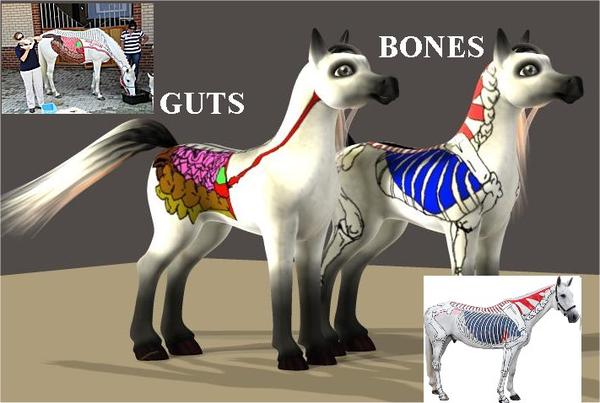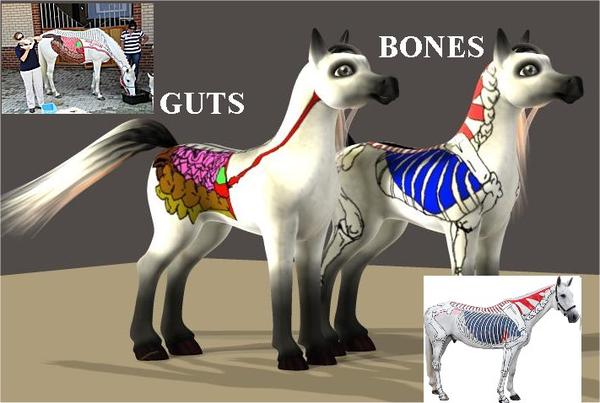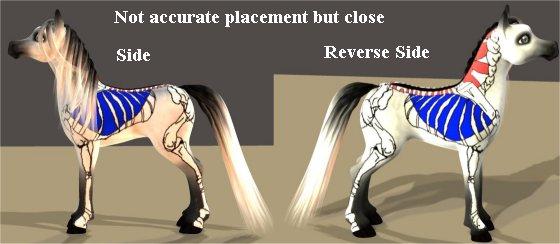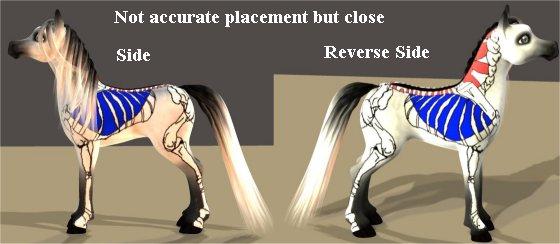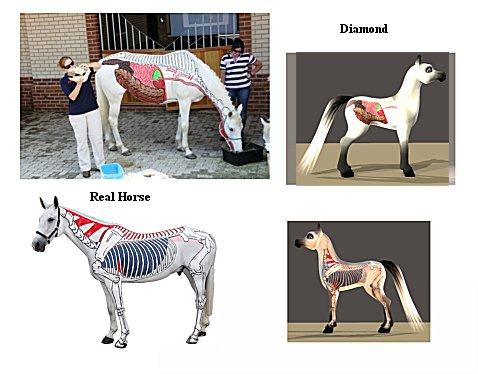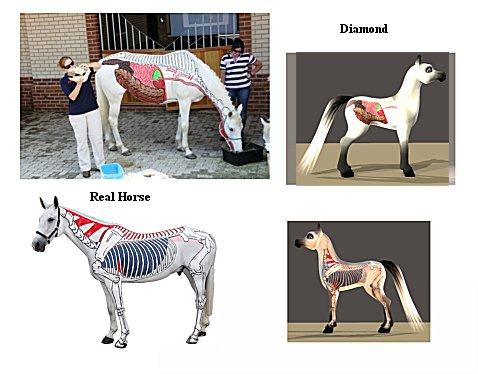 Post edited by Tabbycat on